Affiliate Disclosure: I publish various content marketing strategies, online business ideas, blogging tutorials, review articles, and discount offers on my blog. My content may contain some affiliate links for products/services I use, love, and recommend. If you take action (i.e., subscribe or make a purchase) after clicking one of my affiliate links, I'll earn an affiliate commission at no additional cost to you. It helps me in creating more helpful content like this.
SiteGround is undoubtedly one of the most popular managed WordPress hosting companies.
Google Cloud powered infrastructure, superfast loading time, managed security, latest web technologies, and 24/7 technical assistance make SiteGround a top choice for bloggers and small business owners.
However, when you create a new website, it asks if you want to add SG Site Scanner to your site.
So you may have some questions – What is SG Site Scanner? Is this service worth it? Or Is SG Site Scanner necessary, especially when you purchase SiteGround's managed WordPress hosting service?
Let's find the answers to the above questions.
What is SG Site Scanner?
The SiteGround SG Site Scanner is a quick malware detection and early warning system to protect your site against the malware threats.
It performs extensive daily scans to find malware and domain blacklisting issues.
You may also perform on-demand website scans to know your website's health.
The SG Site Scanner is powered by a popular website security platform – Sucuri.
The Sucuri constantly updates its malware database to fight against the latest security threats.
SG SiteScanner uses the same database for malware monitoring and immediately notifies if it detects any malicious codes on your website.
Receiving early warnings will help you take corrective measures such as malware and blacklist warnings removal.
SG Site Scanner Security Features
SiteGround web hosting provides standard security features, including free Let's Encrypt SSL certificates, automatic daily backups, Web Application Firewall (WAF), DDoS protection, 2FA for logins, and many more.
However, the websites hosted with SiteGround will not receive malware detection and early warning system by default.
You need to purchase SiteGround's SG Site Scanner add-on to enable that feature.
Activating SG SiteScanner allows you to:
1. Perform Daily Scans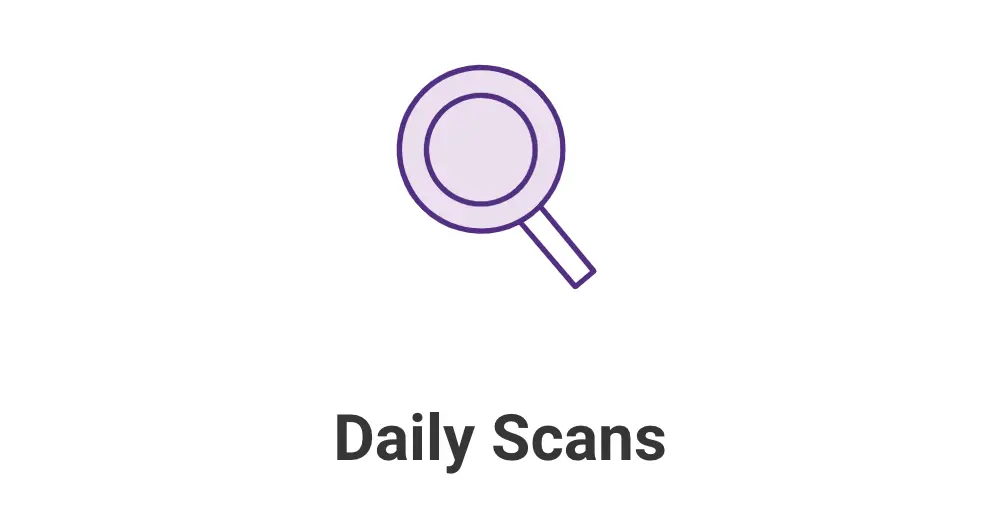 The SG Site Scanner scans your website files and URLs on a daily basis.
If the system detects any malware or potential security threat, it notifies you immediately about the threat.
2. Scheduled Reports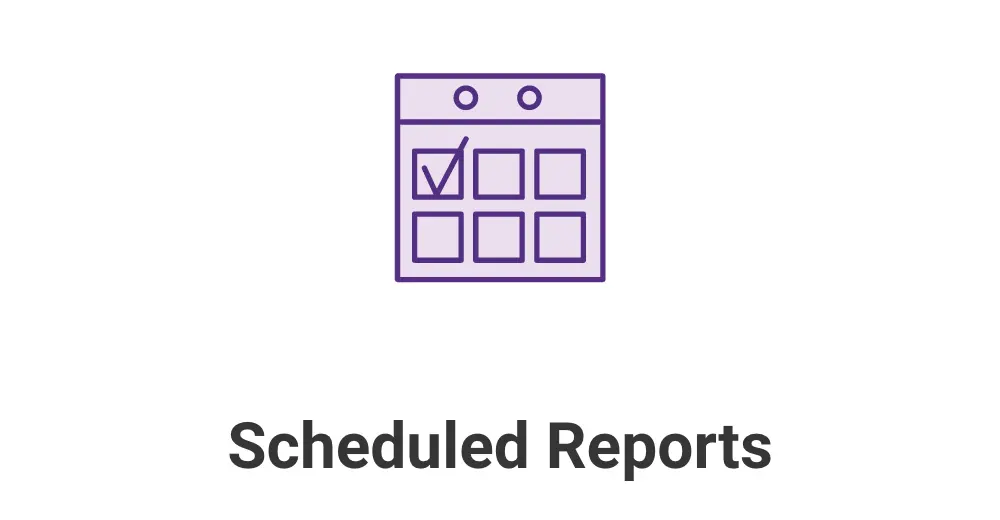 Website security is a critical part of an online business, but you can't dedicate the entire time to security monitoring.
SG Site Scanner keeps an eye on potential threats and sends you daily reports of your site's security status.
3. Quick Alerts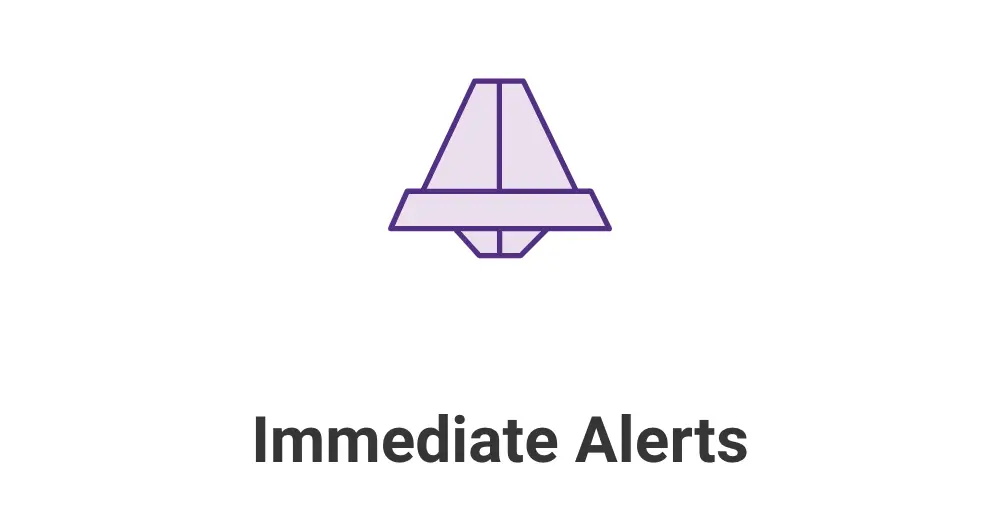 If SiteGround SiteScanner detects any threats during its scan, it notifies you immediately about the issue.
It'll help you take corrective actions and avoid major issues such as data breach, downtime, and revenue loss.
SG Site Scanner Pricing

SiteGround charges $19.80 yearly to add SG Site Scanner for each site.
If you create a separate website on a subdomain, you need to purchase an additional license for that site.
Although $19.80 per year ($1.65 per month) is affordable for most SiteGround customers, it doesn't add significant value to your web hosting subscription.
In simple words, it's not worth paying $19.80 per year for a security tool when you get the same or better features for free.
SG Site Scanner Pros
1. More Efficient Malware Detection and Reporting

SG Site Scanner replaced the previous malware scanning system – HackAlert, that used to scan a limited number of 10 random webpages.
SiteScanner crawls all pages linked to your site's homepage (or any webpage of your choice) daily.
If it detects any issue, you'll receive an immediate security warning email.
2. Convenient UI
SiteGround has integrated Site Scanner in its customer area.
You need not visit a third-party website or log into another interface to see your site's security status.
If you spend significant time on website monitoring, you may decide to switch off the weekly email notifications.
You can also run an unscheduled scan to check if your site contains malware or not.
3. Powered by Sucuri Malware Scanning
Sucuri is a popular website security suite with active malware monitoring.
Sucuri keeps its databases up to date with the latest malware and hacking techniques.
The same software powers SiteGround SG Site Scanner. Knowing that gives you peace of mind.
SG Site Scanner Cons
1. No Malware Removal
Please note that SG Site Scanner is just a malware detection and early warning system.
It doesn't protect your site from malware, viruses, or any hacking attempts. In case your site gets infected because of ignoring security alerts, you need to pay extra for malware removal.
Top SiteGround alternatives like WPX Hosting and GreenGeeks offer full website protection, including malware removal.
Being a managed WordPress hosting service, I expect SiteGround to include the daily malware scan and removal in its package by default.
2. A Little Expensive
Considering the features of SG Site Scanner, it seems a little expensive.
Nowadays, many hosting companies offer malware protection software like Imunify360 bundled with their shared hosting packages.
So paying $19.80 yearly for each site for just malware scanning doesn't make sense.
Instead, you can install WordPress security plugins to achieve the same functionality.
A business site or e-commerce store that processes sensitive user data or payment information can sign up for a managed web security platform.
FAQs
1. What is an SG Site Scanner?
SG Site Scanner is an integrated malware detection and early warning system for Siteground customers. It scans your websites and sends an immediate notification if it discovers any security threats. Receiving quick alerts allows you to fight against the attack effectively and minimize the damage.
2. How to scan a WordPress site for malware?
If you're a SiteGround user, you can purchase the SG SiteScanner add-on for malware scan. Otherwise, you can visit popular malware scanning websites such as VirusTotal.com and Sucuri SiteCheck.
3. Is SG Site Scanner necessary?
The short answer is no. SG Site Scanner is an optional add-on if you want an additional security layer for your website. However, I'd recommend you try free WordPress security plugins for non-critical projects or purchase a full website protection suite for business sites. 
4. Is SiteGround a good web host?
Yes. Google Cloud powered hosting infrastructure, latest speed technologies, secure server environment, performance-optimized software experience, and 24/7 professional support make SiteGround a top web hosting choice. 
Conclusion: Is SG Site Scanner Necessary?
The simple answer is "no."
SiteGround WordPress hosting is faster, secure, and reliable hosting services.
It already deployed a strong security shield to protect customers' websites.
Adding SG Site Scanner is completely optional.
It monitors your websites for security threats and alerts you immediately if it detects any issue.
SiteScanner's quick alerts give you reaction time to fight against the attacks and minimize the damage.
Simple blogs or non-critical projects can use free website security tools like All-In-One WP Security & Firewall and Wordfence.
However, I always recommend keeping a remote backup of your high-value websites and integrating them with trusted security services for an additional layer of security.
SiteGround SG Site Scanner Review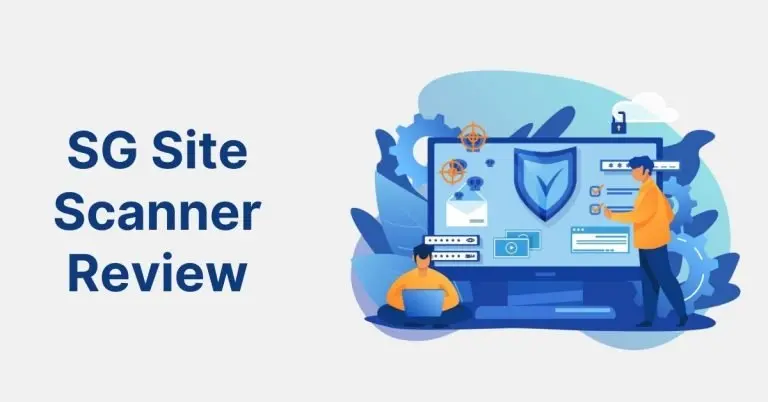 Name: SG Site Scanner
Description: SiteGround SG Site Scanner is a website security scanning service powered by Sucuri. It'll help you more efficient scanning and reporting for any security issue.
Offer price: 1.65
Currency: USD
Operating System: Linux
Application Category: Security
Author: Ankit Main
Features

Security

Pricing

Support