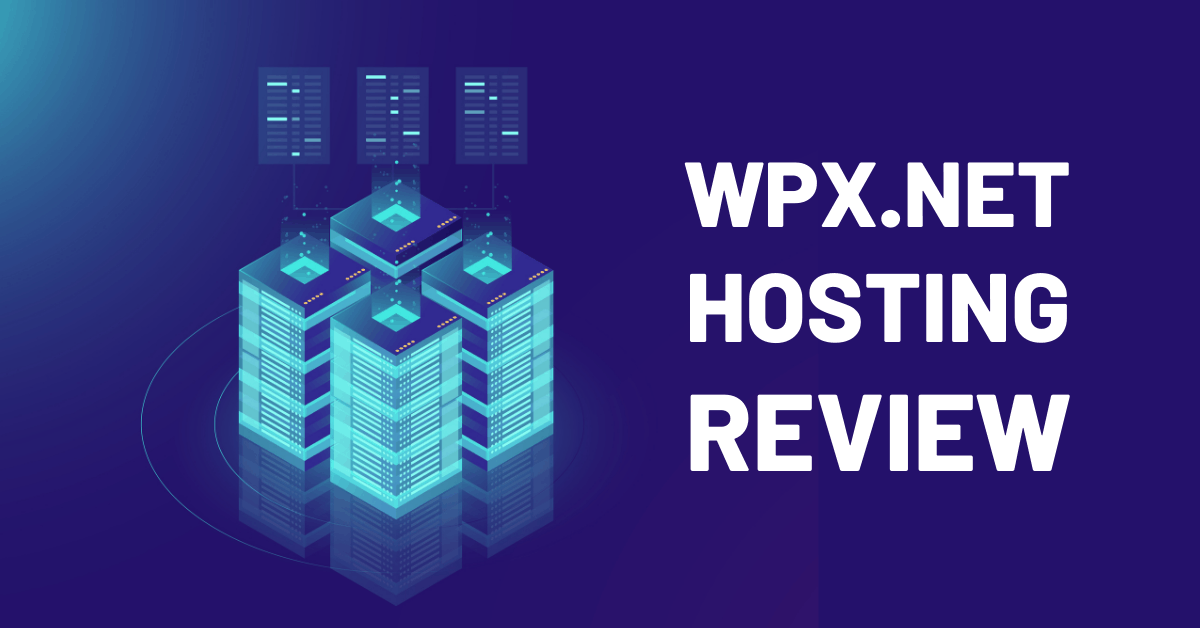 Affiliate Disclosure: I publish various content marketing strategies, online business ideas, blogging tutorials, review articles, and discount offers on my blog. My content may contain some affiliate links for products/services I use, love, and recommend. If you take action (i.e., subscribe or make a purchase) after clicking one of my affiliate links, I'll earn an affiliate commission at no additional cost to you. It helps me in creating more helpful content like this.
I have shared a detailed WPX Hosting review below.
Top bloggers and WordPress experts also recommend WPX.net to host business websites.
WPX Hosting is a perfect combination of performance, security, and customer support if you're on the hunt for the best-managed WordPress hosting.
Please don't take my words!
Read this WPX Hosting review till the end to find whether it meets your hosting needs or not.
WPX Hosting: Introduction
A fast-loading website is an important asset for online businesses. Web hosting services play a critical role in maintaining the right site speed.
Unfortunately, not all companies deliver the promised site performance and support quality despite charging expensive annual fees.
After knowing this problem, WPX Hosting was launched in 2013 with a clear mission of changing the customer experience altogether.
WPX.net is an independent web hosting company that allows you to focus on your core business without worrying much about system administration.
It offers lightning-fast speed, robust security, and 24/7 outstanding customer support at an affordable price.
Click the special link below to visit WPX.net or continue reading this article to learn more about it.
WPX Hosting Review: Features
WPX.net is a top-rated managed WordPress hosting service with a wide range of useful features.
It deployed advanced web technologies, including SSD storage, custom-built WPX Cloud CDN, LiteSpeed servers, and the latest version of the software package to provide the fastest website speed possible.
WPX Hosting comes equipped with several security features, including free SSL, automated backups, daily malware detection & removal, and enterprise-class DDoS protection.
With a 99.95% uptime guarantee and 24/7/365 quick customer support, WPX.net is one of the most reliable hosting platforms in the market.
Let's take a closer look at some of the WPX Hosting features.
1. Superfast Website Speed
WPX Hosting uses advanced technologies to achieve the best-in-class performance.
The speed technologies include:
SSD-powered LiteSpeed servers
Better caching mechanism
PHP 7.X
Custom-built WPX Cloud CDN with 26 global edge locations
You'll notice significant speed improvements after moving from any shared web hosting to WPX Hosting.
WPX.net offers free site speed optimization for non-techies. A similar gig may cost hundreds of dollars, but WPX Hosting provides it for free.
Overall, you won't regret choosing WPX.net as a web hosting partner.
Compare the website speed before and after moving my website to WPX Hosting in the images below.



Please note that the above speed scores are calculated without enabling amp (accelerated mobile pages).
2. Free WPX Cloud CDN Integration
A CDN uses a network of geographically distributed proxy servers to cache static website items such as images, audio, video, HTML files.
These static files are retrieved by the nearest proxy server each time someone attempts to access your site.
As a result of decreased latency, the website loads much faster worldwide.
Most web hosting providers integrate third-party CDN and may ask for premium fees to unlock upgrades.
However, WPX.net follows a unique route. It provides a custom-built CDN called WPX Cloud with 26 global edge points located in six continents.
Since WPX Hosting servers are located in the USA, UK, and Australia, WPX Cloud massively accelerates site speed by fetching the static elements from nearby CDN servers.
In case you don't know WPX Cloud end-points around the world, here is a list:
Atlanta, USA
Chicago, USA
Dallas, USA
Kansas City, USA
Los Angeles, USA
Miami, USA
New Jersey, USA
Seattle, USA
Silicon Valley, USA
Toronto, Canada
Madrid, Spain
São Paulo, Brazil
Johannesburg, South Africa
Amsterdam, Netherlands
Frankfurt, Germany
London, UK
Manchester, UK
Moscow, Russia
Paris, France
Sofia, Bulgaria
Auckland, New Zealand
Sydney, Australia
Hong Kong, China
Pune, India
Singapore
Tokyo, Japan
Websites with a global audience benefit from WPX Cloud, which ensures minimum load times. Furthermore, it decreases server load and protects against crashes during the time of traffic spikes.
Currently, WPX.net offers WPX Cloud CDN as a part of its hosting packages.
With every new WPX Hosting account, CDN gets activated automatically.
Best of all, WPX Cloud is available for free to all WPX Hosting customers, and you don't need an extensive coding experience to use it.
3. 1-Click WP Installation and Staging Areas
Installing a fresh WordPress copy on your server is quite easy with cPanel.
Since WPX Hosting does not offer cPanel, it offers 1-click WordPress installation.
Sign in to your hosting account to access this feature.
WPX.net provides staging areas In case you want to edit or update a live site.
The staging areas allow you to create a copy of a production site, implement new features or layouts, and evaluate the changes before pushing them live.
The process ensures the users continue to enjoy a seamless experience while introducing new features in the background.
4. Free Unlimited Site Migrations
After reading my WPX Hosting review, you may think of switching to WPX.net.
In such a case, WPX Hosting offers unlimited free site transfers, including emails from the existing web host to its platform.
The expert staff at WPX performs the migration process manually, and it usually takes less than 24 hours.
Moving an established website to another server is a tedious and complicated task.
An inexperienced person may break the entire site during migration.
Please don't take the risk.
Let WPX staff migrate your sites on your behalf.
Once you purchase the WPX Hosting, request website transfer using the support ticket or live chat.
Provide existing hosting account details, email accounts, passwords, and all necessary information to reduce migration time.
Depending on your WPX Hosting plan, you can request 35 website migrations, even if different companies host the sites.
Please note that WPX.net charges additional fees ($98 per site) in some cases, such as:
If you fail to change nameservers (and MX records), which requires further migration work after the original free migration work
During the website migration, the current domain, or URL address of the website, is being changed
For more information on paid and multi-site transfers, please read the WPX Hosting migration policy.
5. Reliable Security
As a renowned managed WordPress hosting provider, WPX Hosting takes the security of its servers and websites hosted on them seriously.
WPX.net offers unlimited free SSL powered by Let's Encrypt, automated backups with 28 days retention window, manual backups, and the most secure server environment.
Additionally, all WPX Hosting servers run advanced security measures to prevent unwanted intruders.
A custom-developed and constantly patched WAF (Web Application Firewall) protects WPX servers against most known security threats.
A WPX web security team performs full daily system-wide scans to identify and remove malicious files, if any. That includes cleaning up backdoors, script injections, and malicious redirects.
In some cases, WPX Malware Team may conduct individual site audits to understand security issues at a deeper level.
Another advantage of WPX Hosting is enterprise-level DDoS protection by Incapsula. This feature defends your sites from DDoS attacks and ensures maximum visibility.
Unlike competitors like SiteGround, who charge at least $199 a year for the above security features, WPX provides them free with all its hosting plans.
That's a huge saving and complete peace of mind!
6. Unlimited Email Accounts
Several managed WordPress hosting companies like Kinsta and Rocket.net don't provide email hosting services.
Instead, they ask you for third-party email integrations such as G-Suite or Zoho.
On the other hand, WPX Hosting offers unlimited email accounts with basic functionality to get started.
Small and medium-sized businesses that don't need fancy email features can create unlimited email accounts by signing in to their WPX Hosting account.
That's a few extra bucks saved!
7. Excellent Customer Support
The first response and query resolution times are good metrics for assessing a web hosting company's support quality.
WPX Hosting excels in the managed WordPress hosting arena with its prompt and user-friendly technical support.
You'll receive an almost instantaneous reply to your support query, though WPX Hosting claims a 30-second average response time on the live chat.
With an easy-to-navigate dashboard and comprehensive knowledge base, you rarely have to contact the support team.

Still, WPX Hosting has highly-trained WordPress professionals to answer your questions and resolve any issues in the shortest possible time.
Please note that WPX has clearly defined its support responsibilities, so please ask questions related to your hosting plan.
Below are a few areas where WPX Hosting staff can assist you.
Onboarding and account setup
WordPress Installation
WPX user admin panel including the staging areas
Email functionalities in case you use WPX for email hosting
Website and domain transfers
WordPress site speed optimization
Server and WPX Cloud CDN uptime
Server and file system related issues
Security issues, including SSL, backups, and malware protection
Billing accuracy, hosting renewals, or cancelations
Pre-sale questions related to WPX Hosting
Lack of phone support is something you should consider before purchasing WPX Hosting.
While it may not be possible to reach the WPX Hosting help desk via phone, you will fall in love with its excellent live chat support staff, which is available 24/7.
Supporting Animal Welfare
Yes, WPX Hosting provides an excellent hosting service, but what makes you prouder is that the company supports social causes.
Founder and CEO of WPX, Terry Kyle, founded a registered nonprofit NGO that operates Bulgaria's largest open-yard, no-cage dog sanctuary — Every Dog Matters EU, spread over 25,000 sq.m.
Since 2013, WPX and Every Dog Matters EU care for 500+ homeless, shelter, and disabled dogs & cats every day.
Animals at the sanctuary get the huge non-overcrowded open yards, regular walks in the open farmland nearby, high-quality food, the best possible medical care, constant socialization with humans, and ongoing efforts to find them loving homes forever.
Please make small monthly donations to the Every Dog Matters EU project or become a WPX customer to support this noble cause.
WPX Hosting Reviews on Social Media and Public Review Platforms
People often post about their positive experience with a particular product on social media or in public forums encouraging more people to purchase it.
On the contrary, poor customer experience can lead to negative online reviews.
I searched for WPX Hosting reviews written on social media, review sites, and forums to gather information about its hosting performance and support quality.
My research is summarized below.
1. WPX Hosting Reviews: TrustPilot
WPX is one of the top web hosting brands on TrustPilot.
It has received 4.9/5 TrustScore based on 1000+ organic reviews.
These reviews are voluntarily written by customers who love WPX Hosting.
The WPX ORM team replies to most reviews to thank its customers for expressing their gratitude.
It responds promptly even when negative reviews are posted and takes corrective action if necessary.
2. WPX Hosting Reviews: Facebook
Facebook has several WordPress hosting groups managed by independent web hosting experts where real users leave unbiased reviews.
Based on my research, I found that WPX dominates the managed WordPress hosting space.
Even WPX Hosting's official Facebook page has 216 5-star reviews from its customers.
So consider WPX as a prime candidate when purchasing web hosting for your business website.
3. WPX Hosting Reviews: G2
WPX Hosting has received positive G2 reviews from its customers.
With 49 4.8/5 reviews, WPX.net is a top-performing web hosting service of Spring 2021 on G2.
Read all reviews carefully to get a better understanding of WPX Hosting's customer experience.
ReviewSignal
On Kevin Ohashi's annual WordPress hosting benchmarks on ReviewSignal.com, WPX received excellent ratings for its outstanding performance.
WPX earned Top Tier rank in consecutive years of 2020 and 2019 in 3 categories listed below (based on monthly pricing):
1. < $25 Per Month Tier
2. $25-$50 Per Month Tier
3. $51-$100 Per Month Tier
Please see the below images for Kevin Ohashi's remark on the WPX Hosting Review, or follow this link for more details.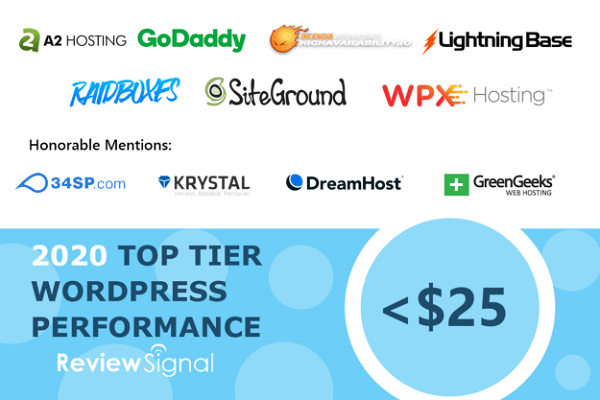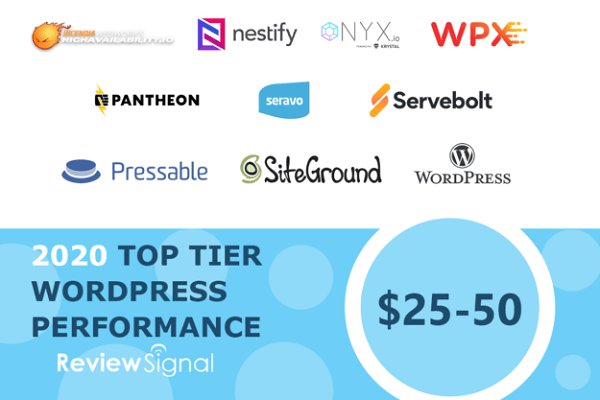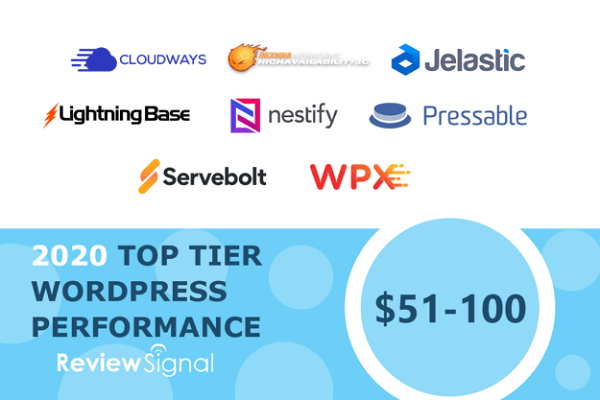 WPX Hosting Pros and Cons
WPX Hosting focuses on small and medium-sized businesses that need superior server performance, reliable security, high uptime guarantee, and quick technical assistance at an affordable price.
While it ensures maximum customer satisfaction, it may not be suitable for some users.
Read the WPX Hosting pros and cons to know more.
WPX Hosting Pros
Superfast LiteSpeed servers powered by SSD
Free custom-built WPX Cloud CDN
Free unlimited migrations, including email accounts
Staging areas
Automated backups with a 28-day retention window
Free Let's Encrypt SSL
Daily malware scans and removals
Enterprise-class DDoS protection
Unlimited basic email accounts
Fixed pricing plans without spammy upsells
Cost-effective hosting services if you have multiple sites
Highly responsive technical support team working round the clock
WPX Hosting Cons
Expensive starting price for single-site owners, especially beginners
Limited server locations (USA, UK, and AU), no server for huge Asian/Indian market
No support for other applications except WordPress
No cPanel (but WPX Hosting control panel is pretty good)
Extra migration fees in case of website domain/URL changes
Staging areas take an empty website slot
Phone support isn't available
WPX Hosting Pricing Plans
WPX Hosting pricing starts at $24.99 per month and goes up to $99 per month.
Each WPX Hosting plan includes similar features except the number of websites hosted, disk space, and bandwidth.
Below is the complete breakdown of WPX Hosting pricing.
| | | | |
| --- | --- | --- | --- |
| WPX Hosting Plan | Business | Professional | Elite |
| Number of Websites Hosted | 5 | 15 | 35 |
| SSD Storage | 10 GB | 20 GB | 40 GB |
| Bandwidth | 100 GB | 200 GB | ∞ |
| Monthly WPX Hosting Pricing | $24.99 per month | $49.99 per month | $99 per month |
| Annual WPX Hosting Pricing | $20.83 per month | $41.58 per month | $83.25 per month |
| Buy Now | Link | Link | Link |
WPX Hosting Plans
WPX Hosting does not offer a free trial, but your purchase is protected by a 30-day money-back guarantee.
If you're not happy with WPX Hosting performance, log into your account and cancel the active service within the first 30 days.
Upon receiving a cancellation request, WPX.net will quickly refund the full amount paid.
WPX Hosting Coupon Code 2021
WPX Hosting does not offer big discounts on hosting purchases except for the holidays.
Instead of offering periodic discounts and coupon codes like other hosting companies, it focuses on hosting performance, security, and customer service quality to increase customer delight.
Nevertheless, you can receive two months of free hosting on an annual payment and a 96% discount on the first month with the exclusive promotional code "UPALLNIGHT."
Please note that this coupon code is only available for new users on a monthly billing cycle for a limited time.
Learn more about WPX Hosting coupons and how to use them by reading this tutorial.
WPX Hosting Review: FAQ
1. Which is the fastest web hosting provider between WPX Hosting, WP Engine, and SiteGround?
WPX Hosting is the fastest web hosting provider and beats WP Engine and SiteGround by a significant margin.
2. Does WPX Hosting provide free CDN?
YES, WPX.net provides a free CDN service called WPX Cloud. It's custom-built by the company with 26 global edge points.
3. How many sites can I host with WPX Hosting?
Depending on your WPX Hosting plan, you can host up to 35 sites. However, each staging site will take up an empty website slot available in your account.
4. Is WPX Hosting good?
WPX.net Hosting an affordable managed WordPress hosting with outstanding performance, security, and customer support. It's not only good but one of the best hosting services with lots of impressive features.
WPX Hosting Review: Summary
WPX Hosting offers super fast speed, robust security, and high uptime reliability.
All WPX Hosting plans come with an array of useful features, including WPX Cloud CDN, unlimited SSL certificates, automated backups, unlimited migrations, enterprise-class DDoS protection, and malware detection & removal.
Best of all, the WPX pricing is fixed without surprising upsells or huge renewal costs.
With WPX Hosting, even beginners with little technical knowledge can start a WordPress site quickly.
I recommend you try WPX Hosting once before you consider other managed WordPress hosting options.

Name: WPX.net Hosting
Description: WPX.net is one of the fastest WordPress hosting services with excellent customer support! If you want to host multiple websites, WPX Hosting is an affordable option with many great features, including free SSL, WPX Cloud, automated backups, free migrations, and email accounts. SuccessPixel readers can get up to 96% off on their first month's WPX.net hosting bill by using an exclusive coupon code "UPALLNIGHT."
Offer price: 1
Currency: USD
Operating System: Linux
Application Category: WordPress Hosting
Author: Ankit Main
Performance

Security

Pricing

Support
Comments Rating
( reviews)