Affiliate Disclosure: I publish various content marketing strategies, online business ideas, blogging tutorials, review articles, and discount offers on my blog. My content may contain some affiliate links for products/services I use, love, and recommend. If you take action (i.e., subscribe or make a purchase) after clicking one of my affiliate links, I'll earn an affiliate commission at no additional cost to you. It helps me in creating more helpful content like this.
If you are interested in purchasing Kinsta-managed WordPress hosting services, here is an exclusive deal for you.
You'll get four months of free services on all Kinsta's managed WordPress hosting annual plans and 15% off for non-profit organizations during the holiday sale.
Unlike many other web hosting companies, Kinsta does not offer massive discounts or coupons during Black Friday and Cyber Monday sales. Apart from four months of free hosting, Kinsta doesn't have any Black Friday deals.
Kinsta Limited Time Offer: Get 4 Months Free
Kinsta provides four months of free hosting when you sign up for any annual plan. The offer is available exclusively to new Kinsta customers for their first year of billing only.
With the special onboarding discount, you won't have to pay for two hosts separately while you migrate your sites to Kinsta.
You'll get four months of free Kinsta hosting if you select annual billing.
The promotion ends on November 30, 2023. So grab your discount before it expires.
Why Doesn't Kinsta Offer Black Friday Coupons?
Please note that Kinsta is a premium managed WordPress hosting company that focuses on performance, advanced features, support quality, and smooth user experience.
Kinsta expects the same from the affiliate partners instead of promoting coupons or low-cost hosting.
It eliminates some major issues like inequality among affiliate partners, fake coupons, and false pricing statements.
Kinsta affiliate terms prohibit the affiliate partners from misrepresenting its services and using coupon sites for affiliate promotion of Kinsta hosting under any circumstances.
However, this year, the company offers an exclusive holiday sale for new customers. They can receive 4 months off by opting for the annual subscription during the Kinsta Black Friday sale.
You may not have any substantial Kinsta discounts till next year's Cyber Week. So grab this offer and sign up for Kinsta's premium managed WordPress hosting services today.
How to Claim Kinsta Black Friday Discount?
As I discussed earlier, there are no official Kinsta Black Friday and Cyber Monday deals.
However, you can purchase any annual Kinsta WordPress hosting plan and get an extra four months for absolutely free.
Here is a step-by-step guide to grab your Kinsta discount.
Step 1: Visit the Kinsta Black Friday holiday sales page by clicking this link.
Step 2: Choose an appropriate plan depending on your web hosting requirements. Switch to annual billing to receive four months of free hosting.
Step 3: If you are just starting a new blog or simple business site, the Starter plan is right for you. Growing websites, affiliate blogs, and e-commerce stores can buy Business or higher-tier plans for extended server resource limits.
Step 4: Create a Kinsta account by filling in your name, email address, and strong password.
Step 5: Enter the correct billing information. A 30-day money-back guarantee protects each Kinsta hosting purchase.
Step 6: Preview your order and click on the Finish up button to complete it.
After successful payment, you can access your Kinsta dashboard and start building a beautiful WordPress site(s).
Benefits of Kinsta Hosting
Kinsta is a renowned managed hosting company with many premium clients, including Ubisoft, Buffer, TripAdvisor, and Flippa.
Do you know the reasons why these companies prefer Kinsta hosting?
Let's discuss that.
1. State-of-the-Art Speed Technologies
Kinsta uses the latest speed technologies, such as superfast SSD servers, Nginx, LXD software containers, MariaDB with automatic database optimization, and PHP 8.2 support.
It uses the Google Cloud Platform (GCP) with 35 global data centers.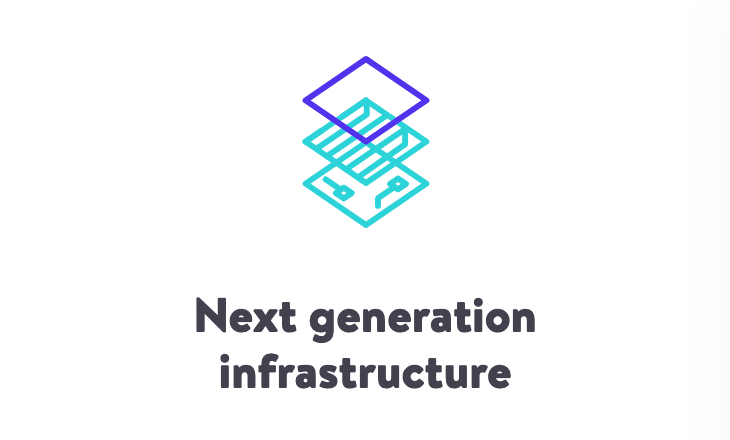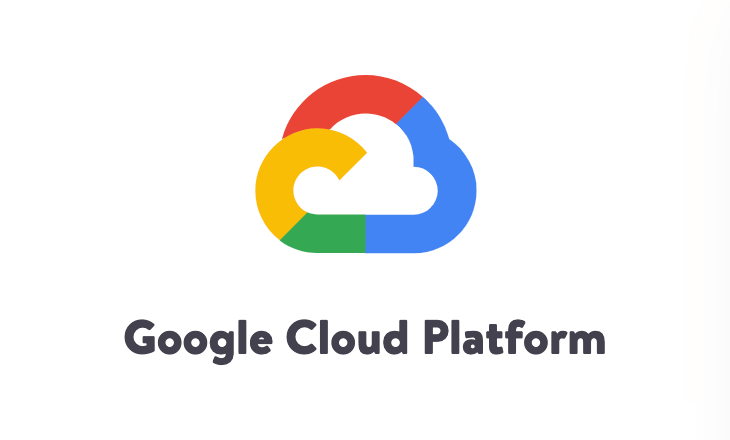 Plus, Kinsta CDN has 260+ POPs, offering your website a global presence and unparalleled speed.
Everything is connected over a premium, low-latency network for faster data transfer.
In addition to that, Kinsta offers server-side caching that ensures the best speed performance for end-users.
2. Strong Security
Kinsta is serious about the security of the sites hosted on its servers. It monitors every website for uptime and security.
SSL certificates, hardware firewalls, DDoS attack protection, malware scanning, and removal are a few notable security features of Kinsta Hosting.
Daily automatic backups, proactive security analysis, free hack fixes, and auto-scaling ensure your site is always online.
3. Ease of Use
Kinsta spends enough attention on user experience.
That's why Kinsta engineers developed an intuitive MyKinsta dashboard to manage your hosting account.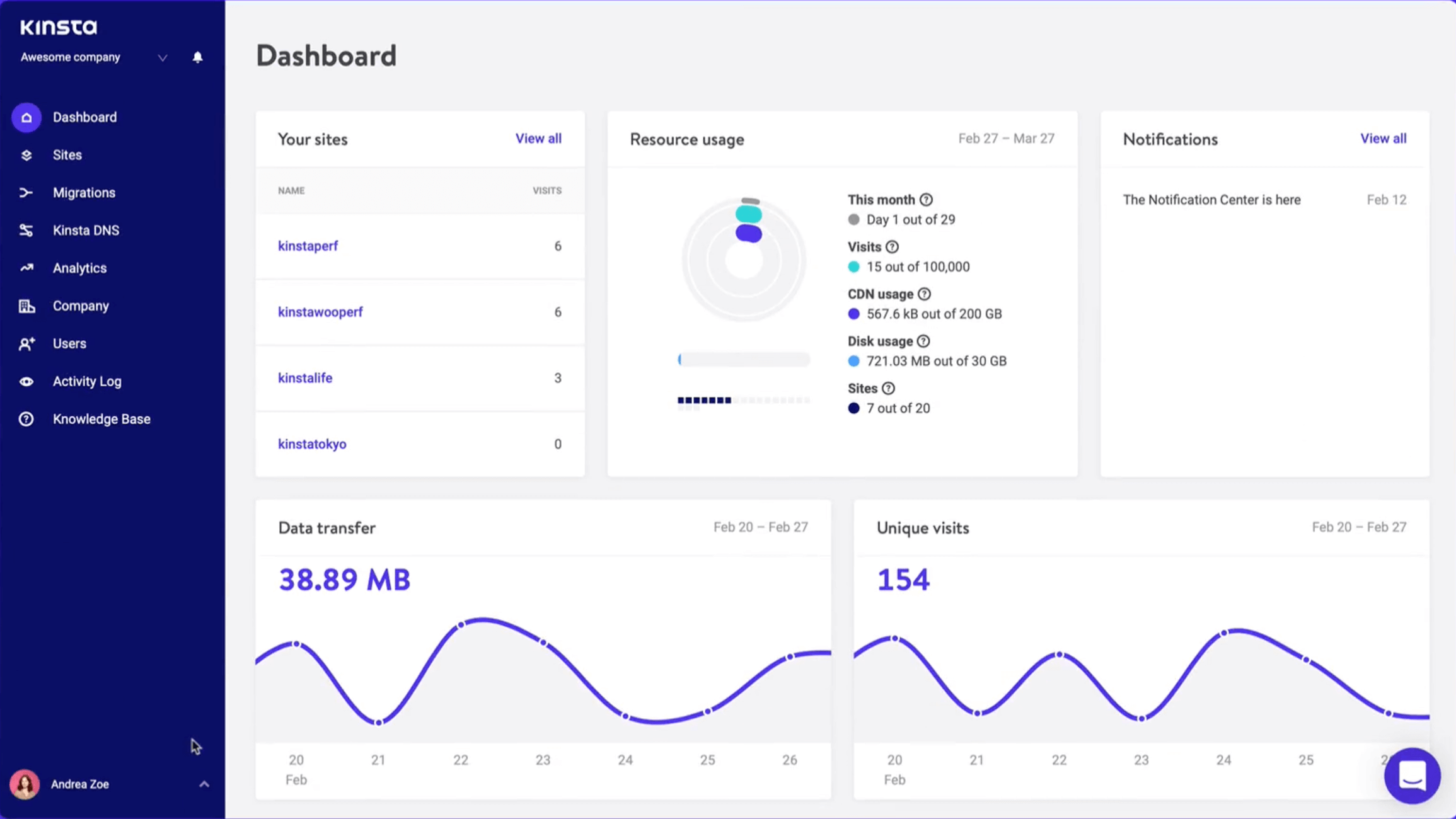 If you want to build a new site, deploy a staging area, clone an existing WordPress site, or view detailed analytics – everything can be done from an easy-to-use MyKinsta dashboard.
You'll also get server-related tools such as phpMyAdmin, SFTP, redirects, logs, and backups in a few clicks.
4. Quality Support
Technical support is a critical factor when selecting a WordPress hosting company.
Being a top player, Kinsta offers excellent customer support 24/7/365.
Kinsta's active server monitoring feature finds the website issues and allows the support team to fix them even before you notice them.
In rare cases, you need to interact with Kinsta support engineers. E.g., Website migration, malware removal, if any, or any unknown technical issue.
Kinsta's support team will resolve the problems in a minimum amount of time.
Additionally, you can explore Kinsta's knowledge base, read blog posts, or subscribe to its newsletter to receive golden nuggets directly to your inbox.
5. Pricing
While Kinsta's pricing can be a con for a few people, it's a benefit for others.
Kinsta hosting is slightly expensive, so low-quality, spammy sites can't afford it. It protects your sites from bad neighborhoods. 
However, who doesn't like to save money?
Don't worry!
Kinsta Black Friday offers an excellent opportunity to get a huge discount, i.e., four months for free on annual hosting bills.
Kinsta Pricing
Kinsta offers multiple web hosting plans for different sizes of business sites, from a starter website to an established e-commerce store.
Kinsta's powerful infrastructure can accommodate any small or large website.
Let's find which is the right hosting plan for your site.
1. Starter Plan
The Kinsta Starter plan costs $35 per month and allows 1 WordPress install.
You'll get 10 GB disk space, 100 GB CDN, free SSL, and automatic backups with a 14-day retention window.
The plan can handle up to 25000 monthly unique visitors and suitable small websites that need a superfast managed WordPress hosting solution.
2. Pro Plan
Kinsta's Pro plan comes with extended traffic limits, i.e., 50000 monthly unique visitors.
The plan offers 20 GB storage, 200 GB premium CDN, daily backups, free SSL certificates, site cloning, and multisite support.
You can host a maximum of 2 sites on the Kinsta Pro plan. However, it's not recommended for large e-commerce/membership sites.
Kinsta charges $70 per month for the Pro plan. In addition, you'll get four months of free hosting on its annual subscription during the Kinsta holiday sale.
3. Business Plans
If your site gets traffic between 100K and 600K, you should choose one of Kinsta's Business plans.
The pricing varies between $115 for the Business 1 plan to $450 per month for the Business 4 plan.
You'll get up to 60 GB SSD storage and 1200 GB premium CDN bandwidth, depending on the plan you choose. 
Every Kinsta Business plan comes with free SSL, automatic backup, staging areas, automatic DB optimizations, site cloning, multisite support, free hack and malware removal, and 24/7 quality support.
Since the plans have high traffic limits and enough server resources to handle a massive visitor pool, you can use them for e-commerce stores or membership sites.
4. Agency Plans
Kinsta's Agency plans are designed to handle hundreds of thousands of traffic with the best performance possible.
Currently, Kinsta offers three Agency plans. The pricing starts from $340 per month and goes up to $675 per month.
You'll get 50 GB to 150 GB disk space, 2000 GB CDN bandwidth, premium migrations by Kinsta engineers, unlimited basic migrations for a limited time, free SSL certificates, automatic backups, and managed security with Kinsta's Agency plans. 
The best thing about Kinsta hosting is you can host up to 60 WordPress sites without any issues.
It'll reduce your web hosting management time significantly, which allows you better productivity.
If you only look at the pricing, Kinsta may seem to be a little expensive. 
However, considering its features, performance, reliability, and support, it's one of the best value-for-money web hosting services for commercial sites.
Please note that every Kinsta plan offers a 30-day money-back guarantee.
You can try Kinsta hosting risk-free for a complete 30 days and request a full refund if you don't want to continue with it.
Kinsta Black Friday Deals: FAQs
Q: What is Kinsta?
A: Kinsta is a performance-oriented, premium-managed WordPress hosting service. GCP-powered infrastructure with 24 global data centers, robust security, auto-scalable resources, and 24/7 tech support are key features of Kinsta hosting.
Q: Does Kinsta offer cPanel?
A: Kinsta doesn't offer a regular cPanel control panel. Instead, you'll get an easy-to-use dashboard called MyKinsta to manage your hosting account.
Q: Is Kinsta shared hosting?
A: Kinsta doesn't offer shared hosting. Instead, it uses the LXD-managed hosts and orchestrated LXC software containers for each website. The hosting resources for each site are 100% private, and Kinsta doesn't share these resources with anyone, even your other sites.
Q: Is Kinsta any good?
A: Yes, Kinsta is an excellent web hosting service. Top-tier speed, managed security, free migrations, free hack fixes, auto-scalable resources, the expert support team at your service 24/7, and many advanced features make Kinsta the best-managed WordPress hosting. 
Conclusion: Is Kinsta's Black Friday Offer Worth it?
Kinsta hosting isn't for everyone. I advise you to purchase Kinsta hosting only if you have a well-documented business plan or an existing website that requires better performance.
Kinsta primarily focuses on performance and support instead of slashing pricing to acquire tons of customers by offering shitty services at low prices.
If you're seriously thinking about building and growing an online business, Kinsta is an excellent web hosting service.
Grab four months of free hosting on your annual hosting purchase by clicking the link below.
If you have any questions or issues claiming the Kinsta Black Friday offer, please leave a comment below.
Kinsta Black Friday and Cyber Monday Deal

Name: Kinsta
Description: Kinsta is a premium managed WordPress hosting with many advanced features, great stability, robust security, and 24/7 customer support. If you are planning to purchase Kinsta hosting, get 4 months for free by subscribing to its yearly plans.
Offer price: 35
Currency: USD
Operating System: Linux
Application Category: WordPress Hosting
Author: Ankit Main
Performance

Security

Pricing

Support
Comments Rating
( review)