Affiliate Disclosure: I publish various content marketing strategies, online business ideas, blogging tutorials, review articles, and discount offers on my blog. My content may contain some affiliate links for products/services I use, love, and recommend. If you take action (i.e., subscribe or make a purchase) after clicking one of my affiliate links, I'll earn an affiliate commission at no additional cost to you. It helps me in creating more helpful content like this.
Many people ask me, "Why start a blog" "Is blogging profitable in 2023?" or "What if I start a blog and don't make money?"
Since millions of blogs are live on the web, these questions make sense.
However, you can't deny that blogging is one of the most profitable businesses if you learn and implement the basic rules.
Thousands of bloggers are making significant revenue from their blogs. Even a few people generate good side income blogging part-time.
Still not convinced?
Here are the top 10 reasons to start a blog.
1. Organize Your Thoughts
You learn new things when you start a blog. Blogging forces you to organize thoughts and express these thoughts concisely.
If there are gaps in the topic that you're covering, then you need to learn those things, understand the topic in-depth, and organize that knowledge in a better way to share with your audience.
Sharing your ideas is a primary step of blogging, but organizing these ideas helps to become a subject expert.
2. Blogging Improves Your Skill Set
The second reason to start a blog is that blogging improves your skills.
I don't claim to be a motivational writer.
But I can say that blogging helps to improve the existing skills to a better level and adds other capabilities too.
For example, I learned graphic design, and now I can create better visual elements for my blog.
Apart from that, blogging improves our communication skills, which is key to becoming a successful entrepreneur.
It also forces you to research and study the topic in-depth making you more knowledgeable.
3. Be Your Own Boss
Do you like to work for others for a little money and no satisfaction?
Most people have the answer, 'No.'
Because when you work for someone, you might be asking yourself whether you could become a boss where people work for you or not.
You might have thought this one or several times because it's possible. You can become your boss by blogging.
Although discipline and etiquettes are the same important on both levels here, you will get self-respect and satisfaction. And, it'll always motivate you to become better.
Most importantly, no one can fire you.
Oahu!
4. Blogging Helps to Make Money Online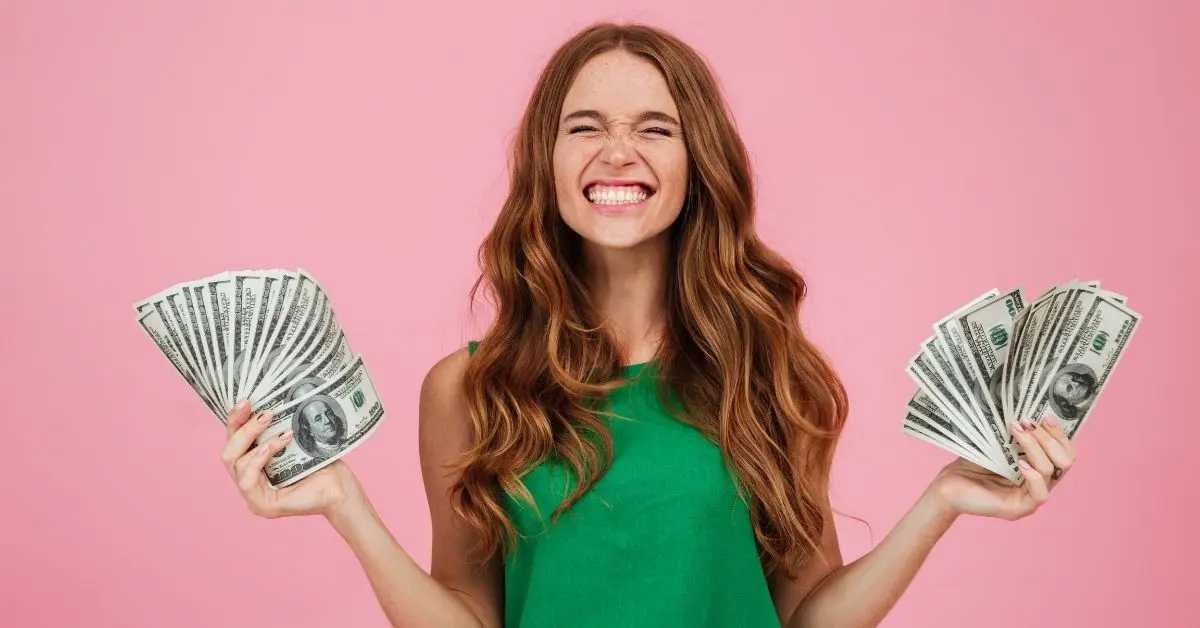 Mastering the proper blog monetization strategies enables you to generate the same or more revenue than your salary.
For example,
After getting started in 2008, Pat Flynn has turned his blog into a multi-million dollar business paying him net revenue of over $100K per month.
Noah Kagan, who started a blog OkDork after getting fired from Facebook, earns millions from his online business, appsumo.com, and software BuzzSumo.
Neil Patel, who runs blogs like QuickSprout and neilpatel.com, makes around the same figure.
Many bloggers in India, including Amit Agarwal (labnol.org), Harsh Agrawal (shoutmeloud.com), and Faisal Farooqui (mouthshut.com) earn more than $30000 per month.
I might have mentioned very little revenue than they are earning today.
These people will tell you how exciting the journey is and the possibilities in the blogging career, including its scope for the future.
You can earn through advertisement networks, affiliate marketing, selling digital goods and services, and whatever you can do on your blog.
5. Blogging Is A Great Way to Help People
The blog allows you to share valuable information with other people.
It helps people to find the best solutions when they face similar problems.
If your content is helping them solve problems, it helps you build credibility, trust, and authority in that particular field.
You can use these factors to improve your monetization by providing services and goods to those who need them.
Remember, people are likely to buy from trusted businesses instead of unknown sources.
6. You Can Build A Community
You can build an active community around your blog of like-minded people who can share their ideas, opinions, problems & solutions, and other valuable life hacks.
Blogging is not limited to that; you can build personal contacts and communicate with people who have expertise in a particular field and exchange your thoughts because excellent communication is a two-way process.
Building the community of such people working on the same niche or relevant to it becomes fruitful. You can discuss your problems and issues in getting answers to them.
Honestly, the community helps us to grow and live life differently.
7. Getting Better Career Opportunities
Blogging is not limited to, publishing an article on a particular topic. If you want to make blogging a full-time career, then you have to learn and improve other skills related to copywriting and blogging.
By doing that, you can get numerous opportunities through blogging and, finally, multiply your income or do something better.
Let's see a few examples.
Content Writer
If you are good at writing and focusing on writing engaging articles or posts, you can get an opportunity to work as a content writer.
Many individuals, as well as companies, are ready to hire you for the position of content writer if you possess excellent copywriting skills.
Businesses need to write blogs for their websites, or even some individuals also take help from other people to write their articles.
Don't you think you can do that?
Yes, you can, and get a handsome benefit from your work. Sometimes, your pay would be more than $100 per article.
What are you thinking?
Social Media Manager
There are so many companies that have official social media accounts like the Facebook page, Twitter handles, LinkedIn, or YouTube channels.
They can hire you to take care of these all accounts to be connected with their customers and followers. They will pay you a big for your services.
If you have prior knowledge and experience with handling social media marketing, then that task is nothing for you.
Marketing Executive
If you want to be a successful blogger, then you must endeavor the marketing skills to make massive revenue from your work, i.e., blogging. Here, no one can disagree with me.
If you have excellent marketing skills, any individual or business can hire you as a marketing executive for getting their sales up.
No one wants a trial & error method in a competitive business niche. Businesses want to hire people who can create a solid marketing plan and help them grow at a rapid rate.
Here, you will get paid in thousands and even more. Do you know Neil Patel? Ask him how much he charges for working with him.
Web Designer or Software Developer
Blogging is a great way to get paid by showing your talent to the right people if you have expertise in web design and software development.
Your mastery of HTML, Java, JavaScript, CSS, C++, MySQL or any software technology will give you hundreds of opportunities to make money online.
The best part of this is you can work from anywhere in the world.
Graphics Designer
If you are good at graphics design skills and have a blog in the same niche, you can become famous in almost a few months.
Show your talent to the world through a portfolio blog, and start getting calls from renowned graphics designing companies or advertising agencies.
These are a few examples where you can get paid the same or more than your salary.
You can even show your talent as an SEO expert, photographer, event manager, virtual assistant, proofreader, and so on.
If you have a high-quality skill set, you can get access to millions of ways to express yourself and get paid.
Please note that it's not easy.
You have to work smart and be patient until getting succeed.
However, you can achieve your goals and expectations through blogging one or the next day.
8. Branding
Blogging is a powerful tool for brand promotion.
As I said above, you can get many opportunities by sharing your knowledge on the blog.
Plus, blogging helps to build a brand.
For example,
E-commerce stores can promote products on their blog.
Blog visitors can read the latest news, product updates, and tutorials on the blog and may eventually land on your product pages.
You may also build an audience list and nurture those subscribers to generate more sales.
Do you know why businesses have their blogs?
People prefer to buy from individuals or businesses that they are familiar with.
You can build your portfolio through your blog and submit your work, research papers, or case studies over there.
When you need to appear for an interview, just send them the link to your blog, and you know the results.
Why not think out of the box?
Be yourself.
9. Better Lifestyle
Although blogging is easy, it's not everyone's cup of tea.
You'll need dedication and consistency in your work.
By running a successful blog, you can live a better lifestyle.
For example,
Most people love traveling but are unable to visit many places due to their job or daily routine. However, travel bloggers make money while enjoying their life and have full control over their time.
Similarly, you can run a blogging business even working from home and no need to buy a fancy office or commute for hours.
Often, you may get bored with routine tasks, but blogging helps boost creativity and productivity if done right.
Another thing to mention here is that writing has crucial advantages for health.
"No matter the quality of your prose, the act of writing itself leads to strong physical and mental health benefits, like long-term improvements in mood, stress level, and depressive symptoms." (Source)
Moreover, if you are working in shifts, then sometimes it becomes tough to manage your health.
Few people face health issues due to uncomfortable job schedules, especially the people working shift schedules.
Why not get rid of all these problems and work from home?
10. You Can Think Better About Your Future
Blogging develops forward-thinking and makes your mindset think about the future.
As people read and appreciate your blog, you get motivated to do more for them.
Apart from this, you start researching the new things around your niche to provide valuable content to your blog readers.
By studying a few things, you can predict future trends and how to deal with that situation.
Blogging makes you think like an entrepreneur.
Your brain starts to develop ideas for the future that serves to bring more opportunities to you.
Over to You
I have discussed the top 10 reasons to start a blog.
Blogging is a great career option if you're making less money from your current job. Business owners can also use blogging to grow their businesses.
Blogging connects you to like-minded people who share an interest in similar topics. It's a golden opportunity to learn new things as well as share your knowledge to help others.
Google loves high-quality content.
When you publish share-worthy content, it reaches thousands of people that make you famous on the web.
I'm sure that this article helped you look positively towards blogging.
If you liked this article, please share it with your friends.