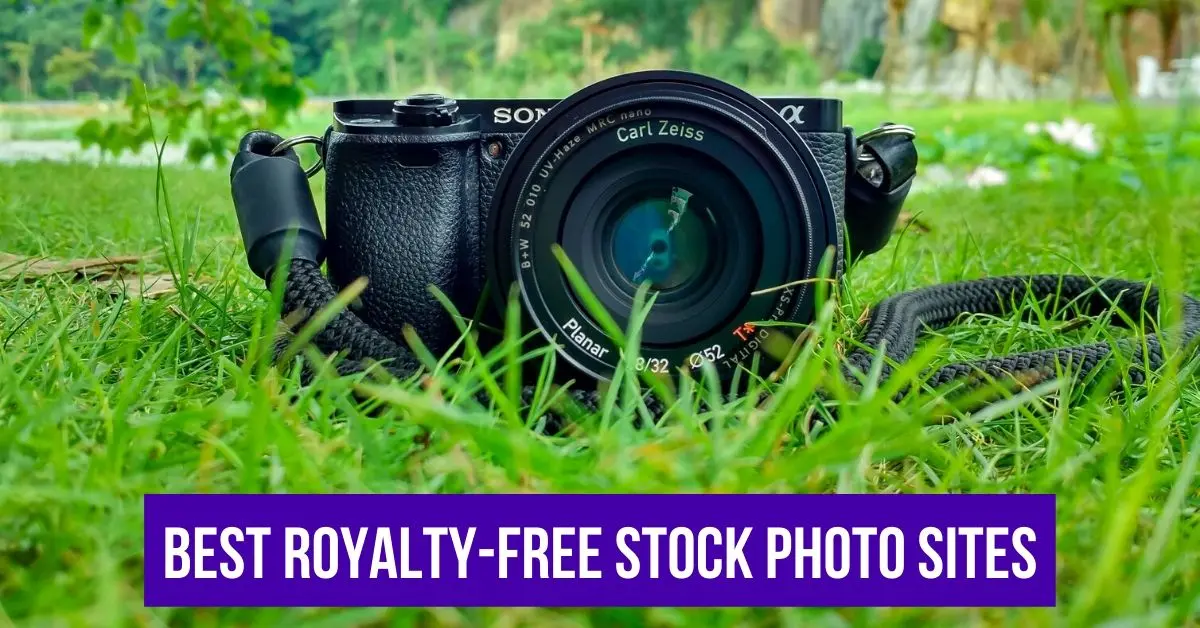 Affiliate Disclosure: I publish various content marketing strategies, online business ideas, blogging tutorials, review articles, and discount offers on my blog. My content may contain some affiliate links for products/services I use, love, and recommend. If you take action (i.e., subscribe or make a purchase) after clicking one of my affiliate links, I'll earn an affiliate commission at no additional cost to you. It helps me in creating more helpful content like this.
If you're searching for the best free stock photo sites for your blog or web design project, then here is a list of 46 websites to download royalty-free images and stock photos.
For people who ask what is the importance of adding images in your blog or web design project except for visual enhancement, here are a few stats:
However, when you need an image for your website or marketing project, you have to either capture it or download it from the web.
Shooting high-quality images need a decent camera or a smartphone as well as good photography skills.
Apart from that, photography becomes costlier in some niches.
E.g., What will you do if you want to attach a photo of the Eifel Tower in your blog post or design project, but you live in India?
Either you need to visit France to take a photo or ask someone who is living in France to send a photo of the Eifel tower.
What will you do otherwise?
Simple! You'll download a high-quality image of the Eifel Tower from the internet. Right?
Do you know that when someone uploads any file on the internet, he gets the copyright for his work if it's his original work?
If you are thinking to use these files in your blog post or commercial project or even for personal use, you have to purchase a license from the author or publisher to use that particular image file.
Otherwise, you have to find royalty-free images that are either in the public domain or Creative Common Zero license (CC0).
These images are free to use by anyone for personal as well as commercial purposes. (Some of them may need attribution or credit or link back to the source.)
You can find many free stock photo sites to download beautiful images and illustrations for your blog or commercial project legally without buying a license.
Quick Note About Image Licenses
The sources I have listed below have images & photographs free from copyright or licensed under the Creative Commons Public Domain application. It means you can copy, modify, distribute and perform the work, even for commercial purposes, all without paying the royalty or asking permission.
However, some photos may require attribution. I've done my best to identify which license they fall under but I still recommend you do your research and determine the image usage.
List of Free Stock Photo Sites
I have enlisted below 46 handpicked sites providing royalty-free images & stock photos.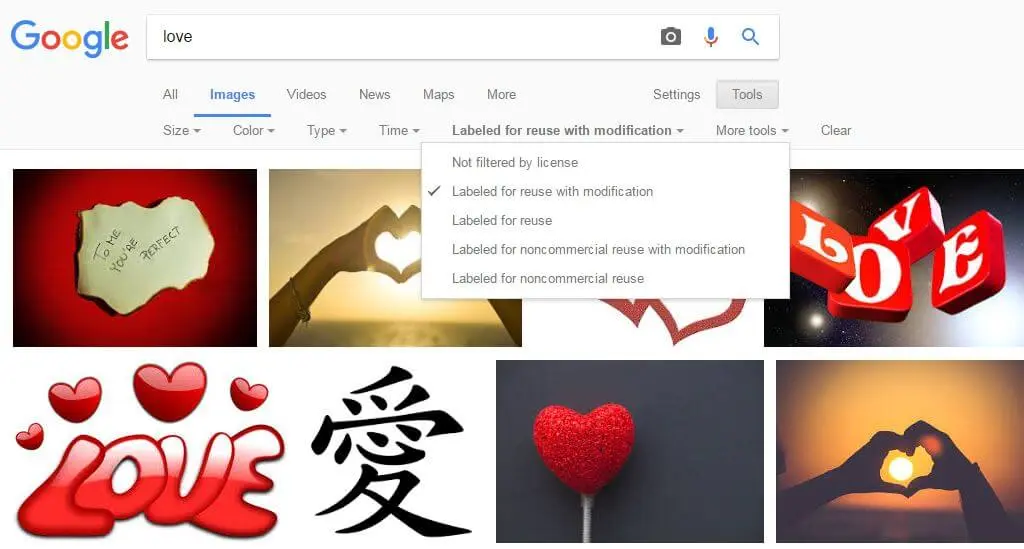 You can find free images, photos, logos, and such graphical components on the web by using Google's advanced search feature.
You have to type the keyword or phrase for the image you want and modify the Usage Rights to either Labeled for reuse with modification Or Labeled for reuse from the Tools tab under the search bar.
Although those images are free, I still recommend verifying the license. It is one of the best and easy ways to find any image within seconds.

It's again an excellent website for royalty-free images, and I use it frequently. You can find more than 1.7 million royalty-free images and videos on Pixabay.com.
I love this site, and I use most of the pictures in my articles from Pixabay.com. You'll find most of the images for both personal and commercial use.
Still, consider attributing the author and give him credit for whenever possible.
You can get the best stock photos on Pexels.com. In addition to that, 100 new photos are added to the collection daily. You can find hot photos, and Pexels has such a beautiful collection too.

Stocksnap.io has an excellent collection of royalty-free images and high-resolution stock photos. It also has a nicely integrated search feature making it easy to browse through the thousands of images available.
The site tracks views and downloads so that you can find the most popular photos available.
Flickr is one of the largest image sources with more than 13 billion photos, and 12 million people are related to it. You can find photos for almost every category on Flickr.com.
Although it's a free image site, consider giving credit whenever you use images from Flickr.
Unsplash also offers tons of images for free usage, and you can do whatsoever you want.
These images have super lighting combinations and better quality. You can get detailed images for anything you want.
New photos are added to NegativeSpace every week.
You can get royalty-free images and stock photos without any copyright. All images are under creative commons zero.
It also has a feature to sort the images by category, color, and copy space position.
You can download high-quality royalty-free images and stock photos from Dreamstime.
You can find the popular image searches below the image thumbnails.
Freestocks.org offers a collection of royalty-free images, and you can use these images for both personal and commercial usage.
Moreover, you'll find categories and tags to find images within no time.
Picography.co has a broad range of photos and royalty-free images in high resolution.
It also verifies whether you are a human or a bot before accessing the collection of its images.
Thousands of free-to-use, charming pictures are available on Picography.
MMT Stock offers free stock photos for commercial use by Jeffrey Betts.
All photos have been published under a CC0 license.
Each photo has tags and is provided with one click download button. Impressive!
Skitter Photos offers a variety of royalty-free images and stock photos to add to your blog post or magazine.
All images have a public domain & CC0 license.
You can download all high-quality images even without logging in.
You can find authentic images created by Skitter Photos owners and publishers and not from other relevant websites.
Free high-resolution photography, I found on Life Of Pix. Easy to download images & absolutely free.
Search for pictures by color or format, and you will get a bunch of images within a few seconds.
You can upload your high-quality images too, and you'll also get awarded for your photography if you would perform better than other photographers.
On Foodies Feed, you can get all images related to the food niche.
Apart from these free images, you can get 850+ premium models for $39 to $129 according to the type of license, i.e. non-commercial to commercial for agency and advertisement developer companies.
Picjumbo has been featured on many renowned web portals with its beautiful, eye-catching premium images.
Apart from that, it offers free stock photos for everyone to download.
Moreover, you can put your email there and get a notification of new releases.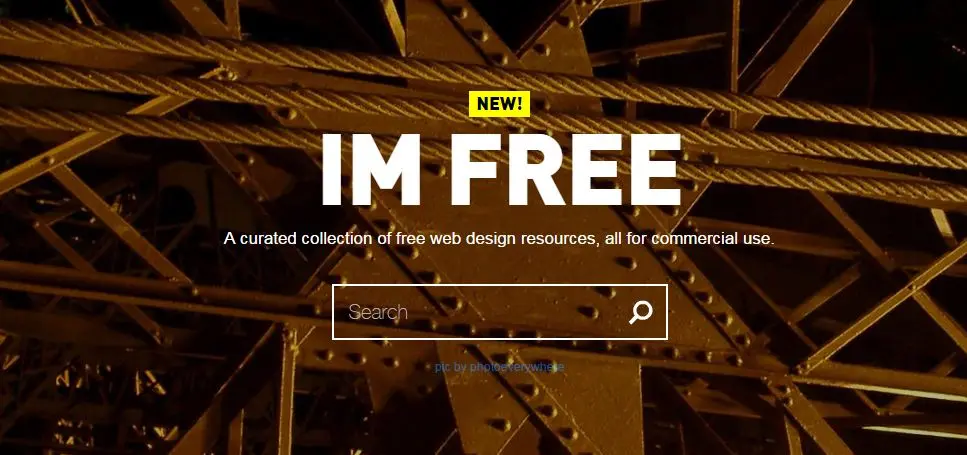 IM free has a beautifully curated collection of free design resources, and you are free to use their images even for commercial purposes.
You will find lovely photos felt under a variety of niches.
New Old Stock offers a vintage collection of royalty-free images and old stock photos from the public archive.
These photos are free of copyright restrictions.
While watching those pictures, you can feel the pages of history without any doubt.
Jay Mantri has a bunch of high resolution available with a 1-click download.
All images are under the CC0 license. Do anything you want and create magic with your content.
Tookapic has a beautiful collection of free images.
You have to sort for the free image on their site to download free images.
Impressive HD stock photos with very attractive visual appeals.
It's a great place to get breathtaking royalty-free images for business or personal projects.
You can expect high-quality images on Kaboom Pics.
Just click on the "Download" button below the picture, and it'll get directly to your storage.
It's nice, isn't it?
Epicantus has a great collection of photographs by Daria.
A fully responsive design template on Tumblr has hosted a bunch of images, and you can get them for absolutely free.
On Gratisography, you will find the images snapped by Ryan McGuire, and these images are free from copyright restrictions.
It offers free high-resolution photos that you can use for your personal and commercial projects.
Just click on a picture to download the high-resolution version, and you'll get the images.
New awesome pictures are added every week.
It has over 389,806 free images & illustrations in stock.
You can browse by category or search for a keyword for the image you want to get downloaded.
You also find photos by categories and by A to Z sorting.
It has no extensive collection but still has impressive images on board along with 1500+ premium models.
You can download or leave the email to get new free beautiful photos monthly in your mailbox.
Startup Stock Photos have an excellent collection of free photos under a CC0 license.
You can use those images in your project without any hassle. You can find over 300,000 free images, vectors, and graphics for download.
Albumarium is also a great place to find and share beautiful photos online.
You can browse by albums which is the main feature of the Albumarium.
This source has made up of 132,549 images with 183 sections organized into 3640 categories.
It is one of the most extensive collections of free photographs on the web (linkback and attribution are required when you use the images from freefoto.com). Even you can search for an album.
Free Range Stock has good photos, and they are totally free.
Thousands of real stock photos and archives can be used for commercial projects too.
Bigfoto.com has tons of royalty-free images and stock photos.
It offers you a free download of all the pictures in its massive and constantly growing photo gallery.
You can use these images and pictures as per your wish for personal or commercial purposes (see Copyright rules for details on Bigfoto.com), and there are no watermarks or complicated rules.
It has photos and images of nature, animals, the sky, and flowers.
All the photos are beautiful, and you can find the pictures by the popular tags on the top.
Stockvault has a large community of photographers who share their work with the world.
New photos are added almost every day.
You can browse all images, and they are 100% free to use for both personal as well as a commercial licenses.
One can find a number of images around his niche.
FreePixels has 6,466 free stock photos & images in 41 categories, with a total size of 4,933.47 Mb.
These images are categorized nicely and show the views and downloads for each category.
Over 350,000 photos are available on Morguefile.
You can also find the images by searching the keywords. Very easy to use.
Foter has 335 million free premium looking royalty-free images and stock photos available for both personal & commercial usage under a CC0 license.
You can browse Foter.com by categories too. It also allows embedding code with your blog post and direct use of shortcodes.
You can use Foter seamlessly, can't you?
Travelcoffeebook has photos around the niche of traveling.
You can browse tons of photos or download all photos at once.
These photos are under CC0 and are easy to use for any purpose. You can submit your travel photos too on there.
SplitShire offers tons of royalty-free images and stock photos for commercial use.
It is created by Daniel Nanescu, a photographer, and graphics designer.
You can download instant download any image on SplitShire without any copyright and use it however you want.
The ISORepublic has free stock photos of creative people. Anyone can find a beautiful image in a variety of niches.
Apart from that, you can get their premium files for a meager price of just $15 per pack.

Adrian Pelletier creates free Nature Stock. It has free photos of nature.
New photos are added on a daily basis in the library of Free Nature Stock.
Photostockeditor has a beautiful collection of high-resolution free images for personal as well as commercial use.
Pictures on Photostockeditor are mostly fashion-related images.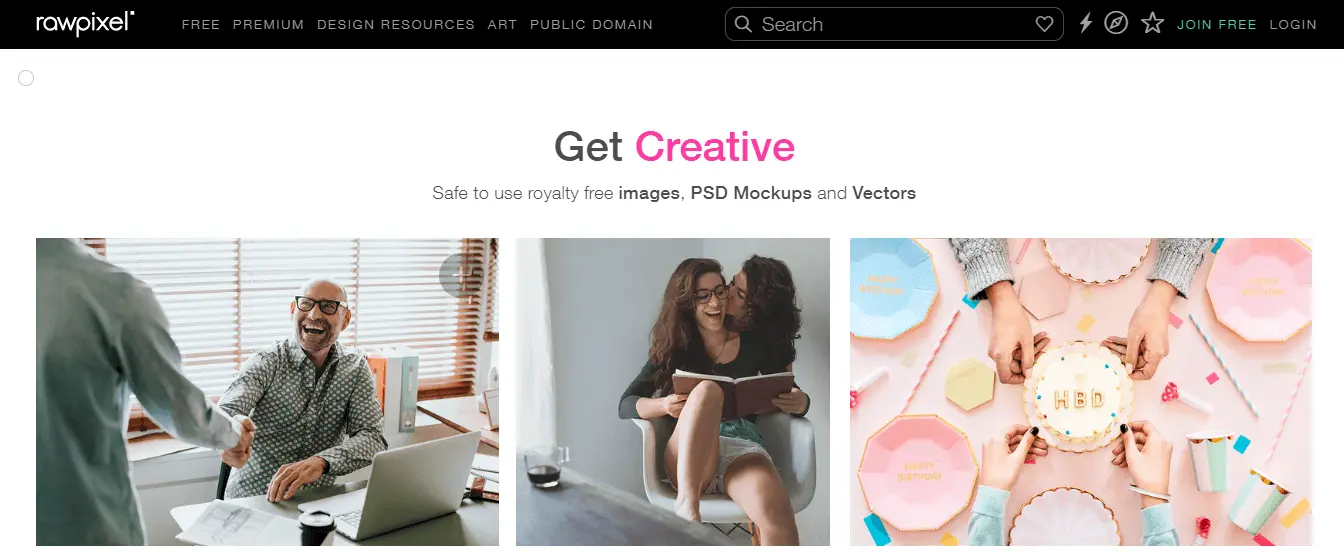 RawPixel is an excellent source of beautiful images and inspirational designs. It has maintained superb quality throughout all photos.
If you're a good photographer, then you can also become a contributor to the RawPixel.
Most of the images on RawPixel are inspired by real-life events, and you'll get all those high-resolution images entirely free for your personal or even commercial project.
Getrefe has a gorgeous archive of images in different niches. All photos have high quality, and most of them are real-life photos.
All images are categorized, and you can expect high-resolution images for your project.
Barn Images have a small collection of beautiful images for free while you can buy premium photos there too.
You can use categories or popular tags to navigate through the index easily.
Stokpic features hundreds of free photos, even for commercial purposes.
You can use these photos with the StokPic license. It only means that you can't redistribute the images downloaded over StokPic.com.
CupCake has a bunch of amazing photographs and royalty-free images in very high resolution.
All images are under CC0, and you can use them even without asking permission from publishers.
Designerspics has high-resolution royalty-free photos, and you can use them however you want.
Even no attribution is required for personal & commercial use.
Do you like to create content for your blog and you don't have enough money for the expensive photos from the photo marketplace?
JEShoots will provide you with 100% free photos for your projects in high resolution to help bring your ideas to real life.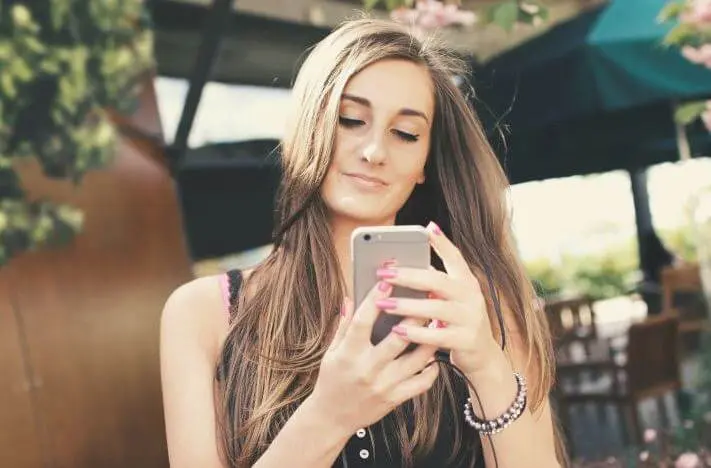 Important
I have shared the sources where you can get copyright-free images and stock photos, but whenever possible, try to shoot photos or design some creatives yourself
You can buy premium images to support the publisher.
An important reason to use premium images is that these images are not used by many people so your project will stand out in the crowd.
Conclusion
Here, I have listed only the top free stock photo sites where you can get royalty-free images without any cost.
I have downloaded at least one image from each of them. So I think these sites are amazing.
What do you think? Is this list useful to you or have any better sources to add?
Let me know via the comment box below.
If you think my efforts are worth something, don't forget to share this.
You May Also Like