Affiliate Disclosure: I publish various content marketing strategies, online business ideas, blogging tutorials, review articles, and discount offers on my blog. My content may contain some affiliate links for products/services I use, love, and recommend. If you take action (i.e., subscribe or make a purchase) after clicking one of my affiliate links, I'll earn an affiliate commission at no additional cost to you. It helps me in creating more helpful content like this.
Are you an aspiring blogger who is looking for a little inspiration to continue your journey toward success?
If yes, then you should follow this post, and I'm sure you'll definitely get something that you want.
Here, I've listed some of the top bloggers and digital marketing experts around the world who stood up and fought for their success.
You will amaze by seeing how they are influencing the web with their extraordinary blogging skills and making a living from it.
I'm sure that you'll like the following list of 15 top bloggers to get the motivation and achieve success in 2023.
1. Neil Patel
If you're planning to blog or even you've already started writing a blog, then you might know Neil Patel as well.
He is the co-founder of companies like Crazy Egg, Hello Bar, and KISSmetrics. To know more about him, please visit his blogs Neilpatel.com and QuickSprout.
He helps various renowned companies like Amazon, NBC, GM, HP, and Viacom. grow their revenue with the aid of his digital marketing skills.
Why am I saying this to you?
Let's see a few examples proving Neil is a top influencer in the blogging & digital marketing industry.
The Wall Street Journal and Forbes call Neil Patel a top influencer on the web in online marketing.
Entrepreneur Magazine says that Neil is the founder of one of the hundreds of the most brilliant companies in the world.
He has got recognition by President Barak Obama as one of the top hundred entrepreneurs under the age of 30, and the top 100 entrepreneurs under the age of 35 by the United Nations.
Neil has also been awarded by the US House of Representatives for Congressional Recognition.
Being a successful Blogger & Entrepreneur, he is helping people in digital marketing with his vast 15+ years of experience that he learned during his journey from zero to hero.
If you want inspiration, then he's a live example in front of you. You can read his life story to look into what made him successful that we see today.
His blogs are an excellent source of information for blogging, copywriting, digital marketing & entrepreneurship.
2. Harsh Agrawal
Harsh Agrawal is one of the top bloggers in India. He is also an affiliate marketer, trainer, and speaker with a huge following all over the globe.
He is running a successful online business for the last 10+ years.
He passed his engineering from a reputable college and even worked for a renowned organization for some time. Accidentally, he fell into this career and has now become an inspiration for millions of young bloggers & entrepreneurs.
His blog ShoutMeLoud gets millions of visitors every month. He has some other niche blogs like CoinSutra & WPSutra, etc.
He helps his audience through his blogs, YouTube channel & ShoutMeLoud university mainly in blogging, affiliate marketing, online money, entrepreneurship and life hacks, etc.
His true goal is to liberate people from their regular job of 9-6.
Don't worry; even if you're a working professional from any niche, ShoutMeLoud is a perfect destination for your blogging needs.
Apart from this, he is famous for showing his income report publically to motivate & educate more people about entrepreneurship.
For your kind information, he's earning more than $30K per month ($52,434 in July 2017) which is a pretty decent amount for an entrepreneur in the blogging niche.
ShoutMeLoud community forum is another good move by Harsh Agrawal to find answers for every silly to difficult question around blogging & related stuff.
3. Rand Fishkin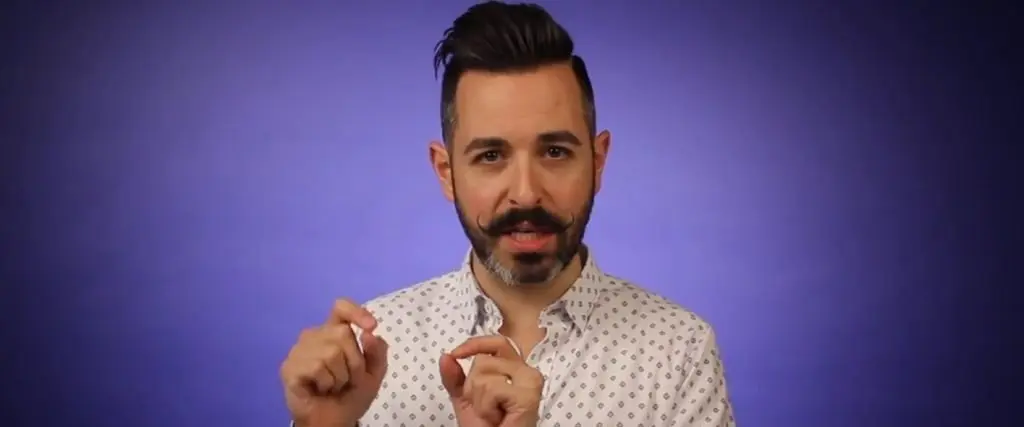 Rand Fishkin is a co-founder of very popular websites Moz.com, Inbound.org, and now, SparkToro.
He is a blogger, social media addict, startup enthusiast, frequent traveler, and evangelist of the TAGFEE code at Moz.
Rand Fishkin is a college dropped out of the University of Washington in 2000 and started SEOmoz back in 2004 with his mother, Gillian.
Since then he is consistently working for his web development company. He started the SEOmoz blog, which is the world's most popular community and content resource for search engine marketers.
In 2007, Rand was appointed as CEO of SEOmoz, Inc. (current Moz).
During his captaincy, Moz grew a lot regarding employees, revenue, and popularity also. But due to some reason, he stepped down as CEO and promoted Sarah Bird, a long-time COO as the new CEO but remains as the Chairman of the Board of Directors.
Rand has also authored two books Art Of SEO and Inbound Marketing & SEO.
He is an investor for so many firms and featured in many renowned publications. Though he occasionally posts on his main blog, Rand is one to follow in 2018.
4. Amit Agarwal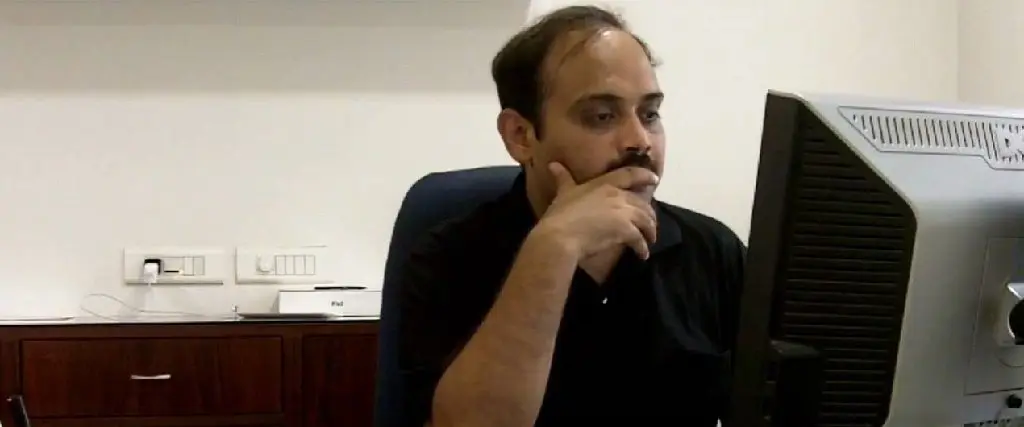 Amit Agarwal is a graduate of Computer Science from IIT Roorkee and has worked for clients like Goldman Sachs and Merrill Lynch at ADP, Inc.
He quit his job there in 2004, and become India's first professional blogger so Amit is called the father of Indian Blogging too.
Amit authors the hugely popular and award-winning blog, Digital Inspiration where he writes guides around consumer software and mobile apps.
This blog average 3 Million+ page views per month and is featured in numerous renowned publications. Digital Inspiration has also been awarded as the best blog several times.
Amit has developed several modern web apps and Google Add-ons. He's the author of several books and has written columns for major publications, including The Hindustan Times, CNBC TV18, and The Wall Street Journal India, on personal technology.
Amit is an influential speaker at technology and blogging conferences. He has also received the prestigious award from Microsoft as The Most Valuable Professional for five years in a row (2007-2011).
He has a strong influence over TV channels & radio shows including CNBC, CNN-IBN, NDTV, BBC Radio, and much more. Some publications like HT, Economic Times, etc. have praised him for his contribution to this field.
Apart from his blog Digital Inspiration, he helps other Indian bloggers and has started India Blog School, a non-profit initiative aiming at spreading the blogging culture in India.
5. Brian Dean
Brian Dean is a top-rated SEO expert, internationally recognized business person, and founder of Backlinko, with a specialization in SEO and online marketing.
Brian provides practical strategies & grand actionable plans to businesses and marketing professionals to get more traffic from search engines and thus increased revenue.
Since early 2010, Brian has been building an internet marketing business. He has traveled to many countries like Thailand, Japan, Spain & Turkey, etc. while his journey to date and currently living in Berlin, Germany.
If you're not getting a way to increase your site's traffic or are confused with SEO-related information, then Backlinko would be the best place to find the solutions to your problems.
Today, Backlinko has grown as the most popular SEO blog, and Brian nurturing it with easily understandable practical tips to get more visitors, leads & sales which are the ultimate goal for almost every blogger.
6. Pat Flynn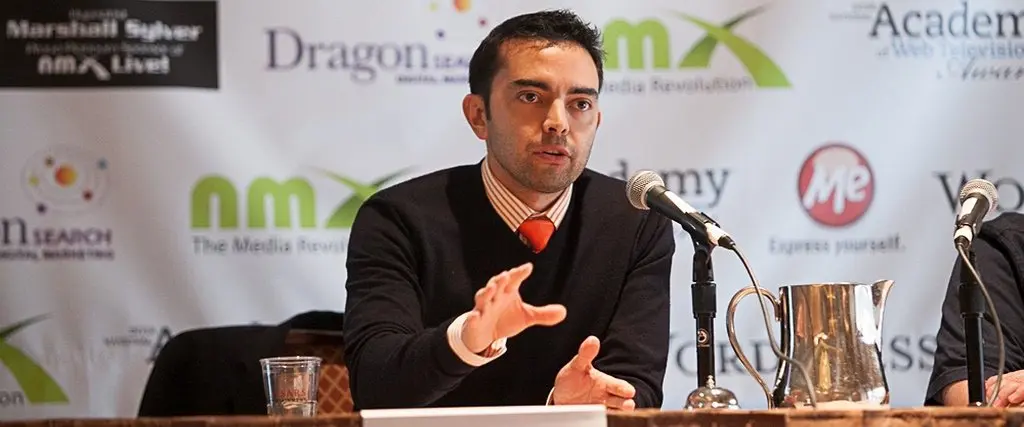 Pat Flynn is a successful entrepreneur and affiliate marketing king. He earns more than $100K per month, where his affiliate income counts maximum proportion.
His website smartpassiveincome.com is an excellent resource for everyone, to learn the proven strategies for running a successful online business and optimizing it for generating massive passive income.
According to Pat, passive income is the revenue generated by your business without pouring a lot of ongoing manual effort.
SmartPassiveIncome.com is all about to learn making such huge passive income and most of his strategies are simple & easy to implement.
If you want to start affiliate marketing, then you should land on Pat's smartpassiveincome.com blog.
7. Brian Clark
Brian Clark is the founder of Copyblogger, a blog known for nothing but excellent copywriting & content marketing tips. He is also CEO of Rainmaker Digital, curator of Further, and host of Unemployable.
He is building a successful business with his outstanding content marketing skills since 1998. Copyblogger is on top of that all and a source for people to create mind-blowing online content since January 2006.
With Copyblogger, Brian helps people to create a killer copy that would not be crap. It's an authority site in copywriting niche to get practical & actionable tips for driving massive traffic to grow your online business.
Due to his consistent efforts, Copyblogger is getting 200,000 unique customers with its mind-blowing products and services in copywriting, and digital content marketing & has now evolved as Rainmaker Digital- a fast-growing business in digital content marketing niche earning 8 figure annual revenue.
Still, Brian has not left his Moto behind introducing people to real-world, practical solutions in digital content marketing to grow their businesses.
With Copyblogger and Rainmaker Digital, Brian Clark has been bringing original, relevant content to make your copy fruitful not by just focusing on SEO, social media or email marketing, etc. but the overall content marketing strategy.
Registration with Copyblogger will provide you with all the material that you want to learn in effective content marketing.
8. Syed Balkhi
Are you a beginner at WordPress? Have you ever faced problems with managing your WordPress website?
If your answer is "Yes" then WPBeginner is one the best resource to get rid of all your problems.
And, the man behind WPBeginner is Syed Balkhi. He found WordPress as a blogging platform back in 2006 and decided to use it for all his client sites in 2008.
While using WordPress as CMS, he fought with many challenges and found that all resources were extremely out of reach to the common people.
From his experience, he thought about helping other people, especially beginners and DIY users at WordPress, and started WPBeginner. Since launching on July 4, 2009, WPBeginner has become a leading source for WordPress-related stuff.
Syed Balkhi has been featured on many renowned portals like Yahoo, Inc., Fox, Entrepreneur, TNW, etc. With 320,000 followers Syed has a readership in 190 countries. He offers very useful content and resources through his blog posts, videos, blueprints, and exclusive deals.
9. Darren Rowse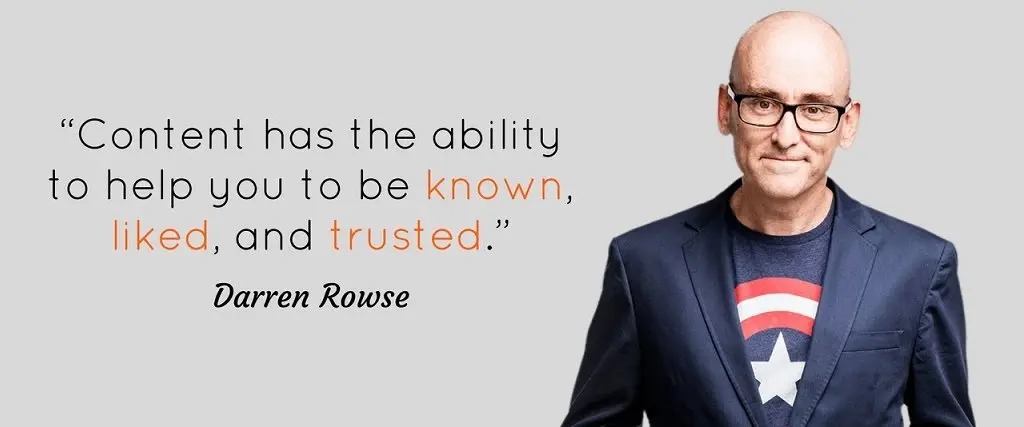 Darren Rowse is a full-time blogger & entrepreneur making a living from his blogs like Digital Photography School and ProBlogger.com. He is a motivational speaker and also the author of many best-selling books.
He started blogging in 2002, and later on, he could turn his hobby into a profession, and with the help of his own experience, he started many other blogs.
When his blogs started enormous popularity, he turned his passion into money blogging to generate income, and today it has become a full-fledged business.
Now, come to the point.
Since Darren launched ProBlogger in September 2004, he has added over 8000 articles, tips & tutorials, and case studies on it.
He hasn't stopped there.
In 2015, Darren also started podcasting for people who love to learn through audio. Aspiring bloggers who want to be pro-blogger and earn money from blogging should check ProBlogger and follow Darren Rowse.
10. Ana Hoffman
Ann Hoffman is another blogger known for her excellent strategies for traffic generation.
With her blog Traffic Generation Café, Anna provides really useful and super actionable tips, the latest trends, and technology ensuring a large number of visitors to your blog/website.
She does not only give great advice but first tests it with herself and shares the results with the audience in her regular income report proving that her strategies actually work if you're ready to put in your honest efforts & give the best of yours.
She often emails her subscribers and lets them know if she has a new post.
11. Zac Johnson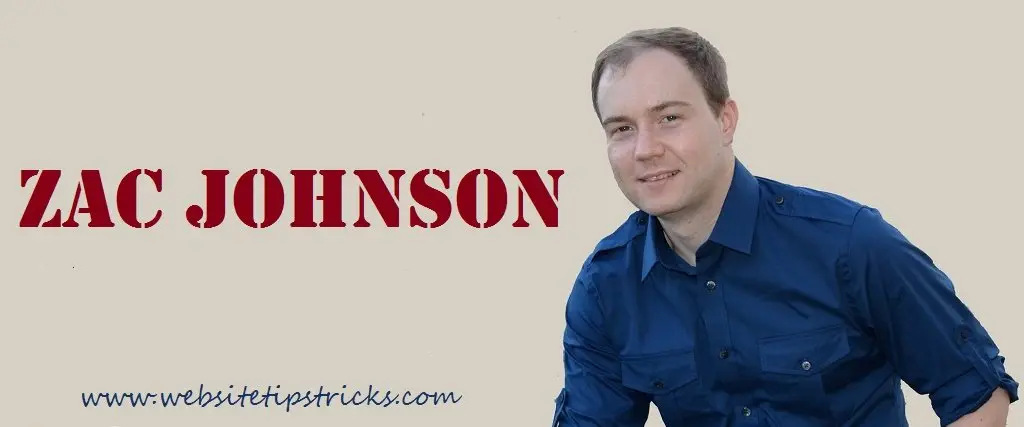 Zac is always ready to help you with his no-nonsense blog Zacjohnson.com and BloggingTips.com
Initially, this blog, Blogging Tips was created by his friend Kevin Muldoon back in 2007, and Zac acquired it in 2010. It's one of the top-rated blogs in the industry, but the Moto behind it has remained unchanged.
With Blogging Tips, Zac Johnson offers a complete source for blogging-related information.
This blog has now become an authority blog acting as a community for bloggers/writers as well as readers.
Zac has compiled a quality team of writers from all around the globe and provides everyone with different perspectives to succeed in blogging.
12. Pradeep Kumar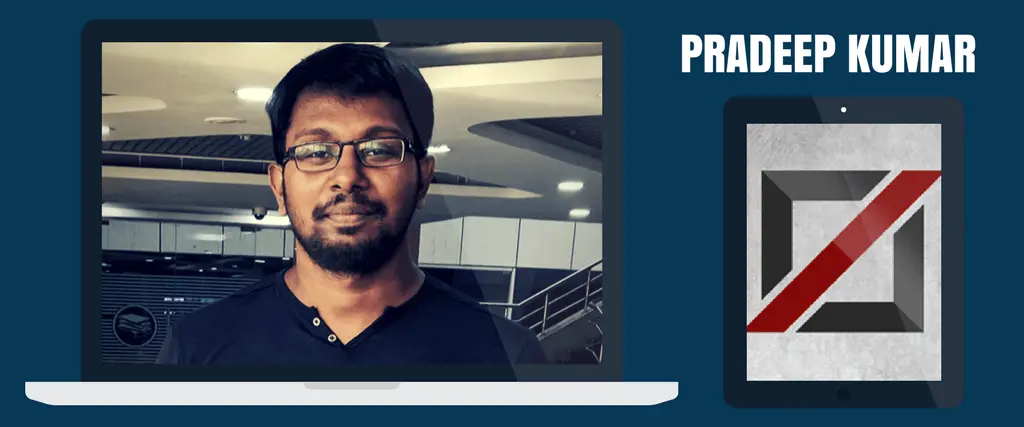 Pradeep Kumar is the Founder of SlashSquare; a blog network and web consulting media started in December 2011.
HellBound Bloggers is a part of SlashSquare Network which was his first blog created in January 2009, and he also has another couple of blogs, DeviceBAR & MoviesDrop, under this network.
Pradeep started his very popular blog Hellbound Bloggers (HBB) in his teenage at 17.
After facing several hard moments, HBB is now a standard blog under his editorials offering quality information on blogging-related stuff like SEO, Social Media, WordPress, and online monetization.
From his experience, he thinks of blogs as a tool to change the world or at least, one's life.
With his mind-blowing skill set that he uses for blogging purposes, he's a real inspiration for beginners who give up with little difficulties & problems arrived in their path.
He is always ready to help other people regarding blog-related problems.
13. Kulwant Nagi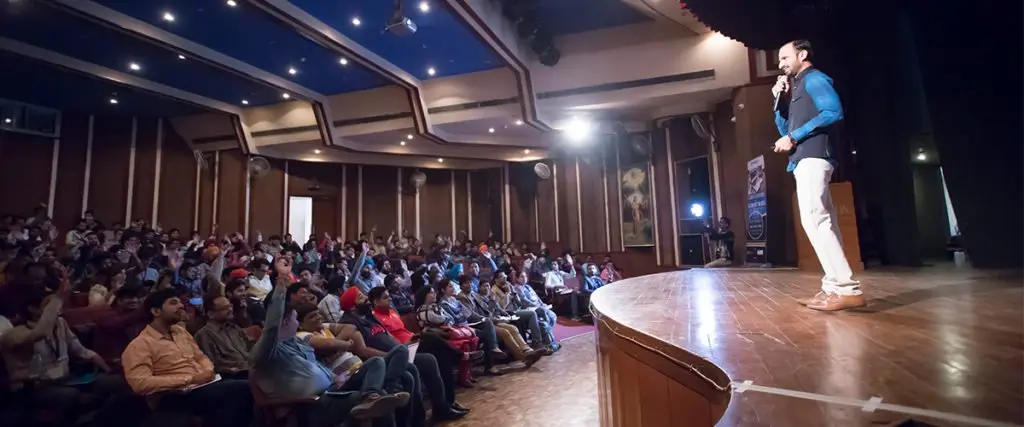 Kulwant is a professional blogger, affiliate marketer, and speaker from India who loves to travel a lot.
After initial struggles, he made himself a pro at blogging, and now he is an authority in the blogging & digital marketing field.
Kulwant owns a popular blog, BloggingCage.com with super actionable content that actually helps.
He loves to speak at good conferences and has spoken at some top places like Chitkara University, Lovely Professional University, Payoneer, BlogX, and CueLinks.
Kulwant focuses more on networking and personal branding which made him reach a wider audience circle.
For people who give up after a small failure, he is a true inspiration.
14. Anil Agarwal
Anil Agarwal is another passionate blogger from New Delhi, India. He is the founder of a well-known blog BloggersPassion and taking his journey as a full-time blogger.
Anil holds a Master's degree in computers but he started BloggersPassion to pursue his passion for blogging after getting inspired by the success of other renowned bloggers, and now he is himself an inspiration for other newbies like me.
He has an excellent knowledge of blogging-related topics like WordPress, SEO, Social Media, Affiliate marketing and online money, etc.
Blogging is not a money-making machine for him to get passive income, but he thinks of it as a golden opportunity to help others by blogging to let them earn a nice profit from it.
Apart from BloggersPassion, he also owns a niche WordPress website for BluehostCouponCodes.com
15. Ankit Kumar Singla
Ankit Kumar Singla is a young, passionate blogger from New Delhi, India, and the founder of the well-known blog MasterBlogging (previously BloggerTipsTricks.com).
He also has another niche blog WPTricks to guide beginners and even advanced bloggers to help with WordPress-related things.
Ankit makes every possible effort to deliver valuable information to his fellow bloggers with proven tips & tutorials. His primary goal is to build a community of like-minded bloggers where they can learn everything about blogging and share their knowledge.
Since its launch on 13 Feb 2013, BloggerTipsTricks (BTT) offering the perfect solution to every newbie to learn anything minute in blogging to get maximum positive results.
He posts everything unique and out of the box so that any individual can become a successful blogger.
Recently, he rebranded his blog to MasterBlogging.com.
Apart from this, Ankit is an internet marketer and teaches the same to other people to let them make money online through blogging. It also teaches SEO, affiliate marketing, social media marketing, etc.
Now, he is a full-time blogger and continuously tries to give more quality content to his readers.
Summing Up
I'm sure that the list of top bloggers mentioned above is one of the best listicles. If you get a little inspiration from it, then I'd be happy about that.
There are many other bloggers whom I haven't listed here, but it doesn't mean they are not great. Every person who teaches you something good is nothing but your inspiration. I hope you'll find the same.
If you indulge this great article about top bloggers in getting inspiration to achieve success in 2017, then don't forget to share it with your friends too.
Important: All images in this post are taken from the respective source and for representation purposes only. I'm very thankful to every influencer in this post for their special appearance.