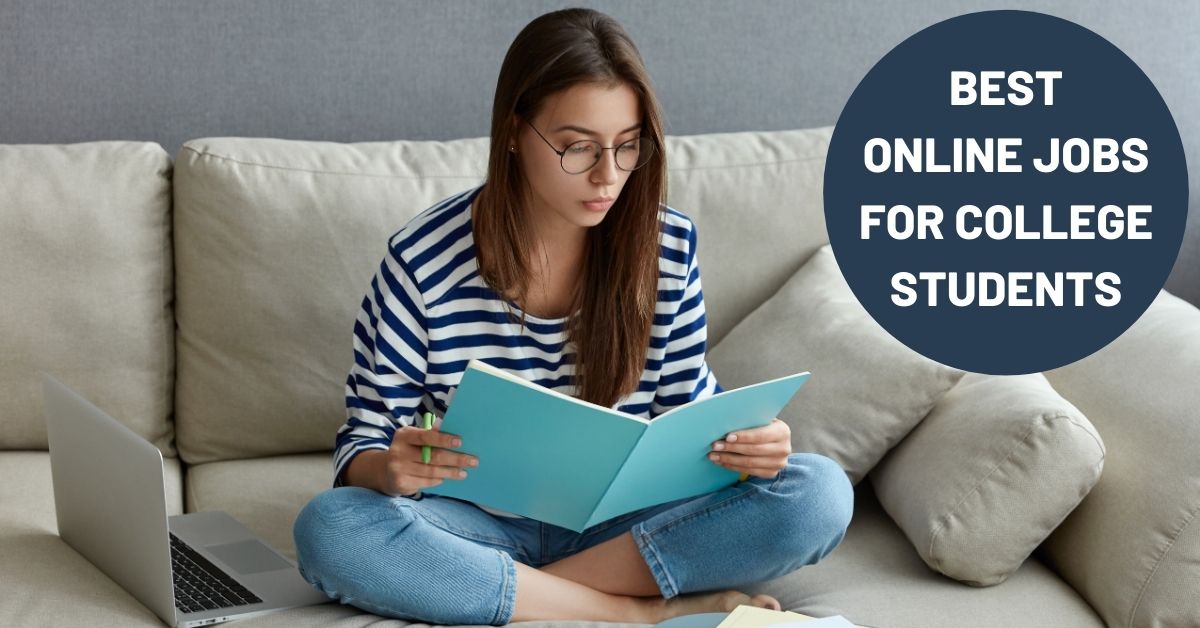 Affiliate Disclosure: I publish various content marketing strategies, online business ideas, blogging tutorials, review articles, and discount offers on my blog. My content may contain some affiliate links for products/services I use, love, and recommend. If you take action (i.e., subscribe or make a purchase) after clicking one of my affiliate links, I'll earn an affiliate commission at no additional cost to you. It helps me in creating more helpful content like this.
Are you searching for online jobs for college students to earn extra pocket money and still don't want to lose focus on academics?
Or, do you want to explore the money-making opportunities with your existing skills from your college life?
If yes, then this article is the most important for you.
Keep scrolling to find an extensive list of online jobs for college students without investment.
The internet offers many work opportunities to fulfill your dreams even when you're pursuing your college graduation.
These work opportunities are not limited to college students.
Even after graduating, you can pursue that career if you enjoy doing it and making decent money.
Plus, you have complete freedom.
You can work from anywhere in the world at your convenience where you have a good laptop with a good internet connection.
If you are searching for such a career opportunity, I've explained how to find legit online jobs for students to earn money at home without investment.
Best Online Jobs for College Students Without Investment
1. Blogging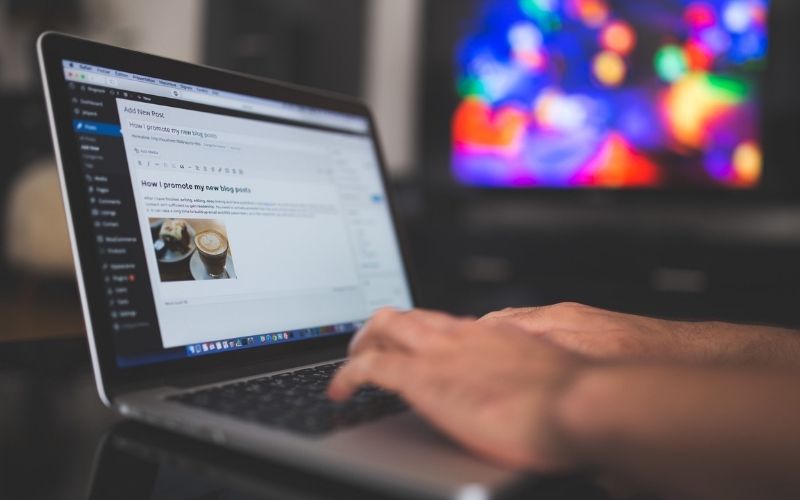 It's the most lucrative way to make money while studying.
Students who are passionate about a particular topic and have a spare time can blog about it.
As you are studying, you will have plenty of time to nurture your blog before it starts earning a lot of money.
Because you can't expect overnight success from blogs, starting one while you're in college is the best decision for you.
Although you can write blogs in different niches, your passion, hard work, and consistency determine your success.
In case you don't have much money to invest upfront in developing the blog, many platforms offer free blogging services.
Despite this, you might want to consider a self-hosted WordPress blog if you plan to earn money with it.
Here are a few good blogging niches for college students.
Fashion
Beauty
Traveling
Food
College Life
Tech
Gaming
Sports
Personal Finance
For blog monetization, you have several options depending on your niche and preference, such as Google AdSense, other advertising networks, affiliate marketing, sponsored reviews.
If you put in the effort now, blogging can pay the same or even more than a salaried job.
2. YouTube Publishing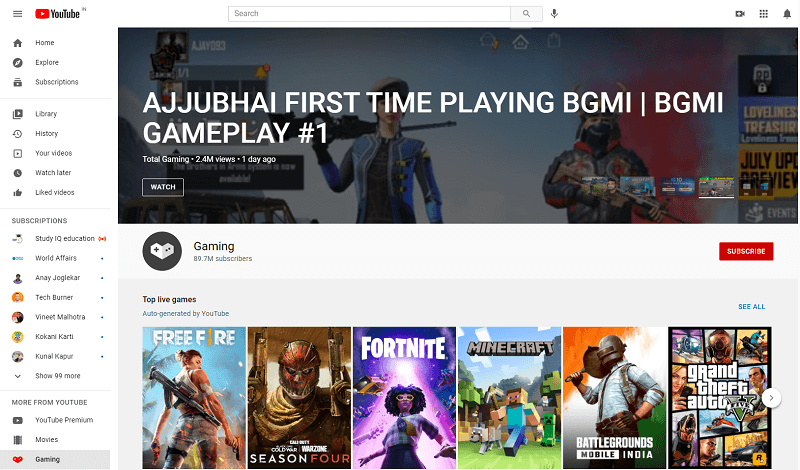 YouTube pays its publishers well.
This is the reason why the number of YouTubers is increasing.
YouTube is not just for technical videos or tutorials.
YouTube lets you upload videos in any niche, including travel, food, motivation, lifestyle, and fashion.
You would earn very little money before getting a lot of subscribers and views on your videos.
The subscribers and revenue will drastically increase when you put consistent effort into creating quality work.
Choosing a niche for your video channel is just as important as picking a girlfriend/boyfriend.
You should choose a profitable niche for your YouTube channel and devote quality time to building it.
Plus, you'll need a good camera and the necessary videography/editing skills to present your work better.
In addition, you should keep an eye on the trends.
If you can solve people's problems, your channel will grow quickly and become popular.
If you want to build a long-term business with recurring revenue, you should always remember the following things:
YouTube is not the only option for publishing quality videos; there are many others options, including Dailymotion, Vimeo, and Flickr.
3. Freelance Writing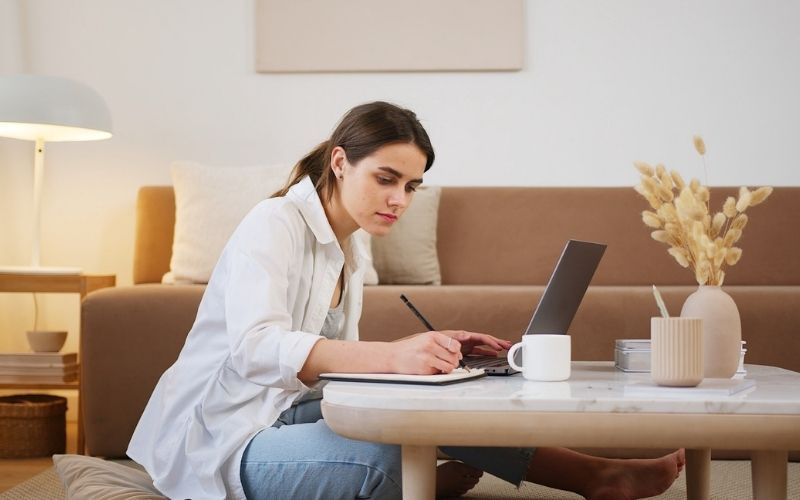 If you're a student, freelance writing can help you make some extra cash.
Clients will give you assignments to write quality content for their blogs and social media platforms.
In addition to working on pay per project, you can also work on an hourly basis, depending on your free time.
A few things you should keep in mind if you want to work as a freelance writer:
Keeping your bid price just below the average to get maximum bids in your account
Focus on completing your project on time to earn more positive feedback
In the beginning, you will make $5-50 per article. But when you reach authority level, you can make $100-500, or even more, depending on the project value and your expertise.
Freelancing marketplaces, including Upwork, Freelancer, and Fiverr are all great places to showcase your copywriting skills and earn projects.
4. Writing Books
Besides your freelance writing, you could write and publish your own books.
You can write in various genres, including fiction, novels, poetry, and many more.
Several e-commerce platforms, including Amazon and Gumroad, let you self-publish books and sell them online.
Amazon Kindle is the most effective way to publish your ebooks.
With a good book sales record, you'll gain exposure and recurring income.
If you want to be successful as a book author, you also need to promote your book.
You can promote your book in several ways, including social media, chatbots, SEO, PPC, and collaborations.
Best-selling authors earn substantial incomes through their book sales and sponsorships.
5. Selling Stock Photos and Videos
The majority of college students love taking selfies.
Traveling and picnics are great occasions to take photos and videos of yourself, your friends, and the amazing places you visit.
What if you could monetize these pictures and videos?
Yes, selling stock photos and videos is a good way to make money online.
If you're good at photography or videography, you can produce eye-catching images and videos.
Later, edit your pictures or videos to make them more appealing to sell on different websites.
High-end tools like a DSLR camera, a professional microphone, and, of course, your professional graphics skills will improve the quality of your work.
With the sale of your images or videos, you'll receive a 15%-85% royalty.
6. Selling Sublimation Products
Selling sublimation products is one of the best online jobs for college students.
College students with excellent graphic design, product sourcing, and e-commerce marketing skills can earn additional income by selling sublimation products.
After a few days, you can earn a full-time income by selling sublimation products part-time.
A few days ago, an undergraduate student doing the same thing after completing his regular course work caught my attention.
Previously he was renting a small space in a mall to sell his sublimation products, including coffee mugs, t-shirts, caps, photo frames, and mobile covers.
Nowadays, he works from home and sells all his products online on the e-commerce portal.
If you maintain high quality, you may get big orders from agencies, colleges, and organizations.
Engage on social media and use your online presence to your advantage.
7. Selling Products Online from Home
Selling high-profit products online from home is an excellent business idea for college students.
Find the best-selling products and sell them on popular e-commerce sites or your e-commerce store.
Decide which option you prefer after comparing the pros and cons of both.
In addition to sourcing and managing inventory, you must promote your store or products online in all possible ways and sell your products.
Initially, selling on an e-commerce store is beneficial for your business because it will increase the exposure of your products.
Once you start making a significant income from e-commerce marketplaces, you can build your e-store.
Drop-shipping is another option if you don't have the money to spend upfront or don't want to take on the risk of purchasing products in advance.
8. Freelance Micro-Jobs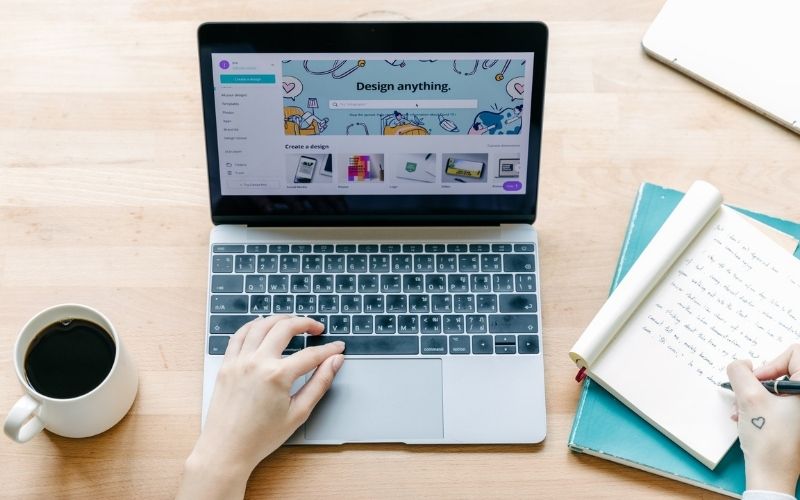 It is possible to earn some extra income by mastering a specific skill set.
The internet offers many freelance micro jobs to work from home.
Below are a few examples of freelance micro-jobs.
Resume Writing
Logo Design for Small Businesses
Social Media Kit Design
Keyword and Content Research
Product Review
Social Media Post Creation
Transcription
Data Entry
And many more
The following websites offer freelance micro job opportunities that are similar to those described above.
Fiverr would be a great choice if you are looking for the best online jobs for college students.
It lets users create freelance gigs for as low as $5.
You can make more money by upselling some add-ons.
9. Online Tutoring
Online tutoring is an excellent choice if you are extremely knowledgeable about the subject.
You can register with many legit sites to become an online tutor.
Tutoring websites may ask you to provide documentation for proof of your qualifications and previous experience, if any.
These websites may request you take the test series to determine whether you are capable of teaching.
Generally, you'll receive an hourly wage, but sometimes you may also receive a fixed monthly payment.
Online tutoring pays well in most cases. However, the average payout varies based on the subject, grade, and platform you choose.
Video conferencing tools such as Zoom or Google Meet are essential for communicating effectively with students.
Check out the following sites for finding online tutoring jobs:
Alternatively, you can launch your online tutoring platform with the help of your friends or other online tutors who share your interest in the subject.
10. Virtual Assistance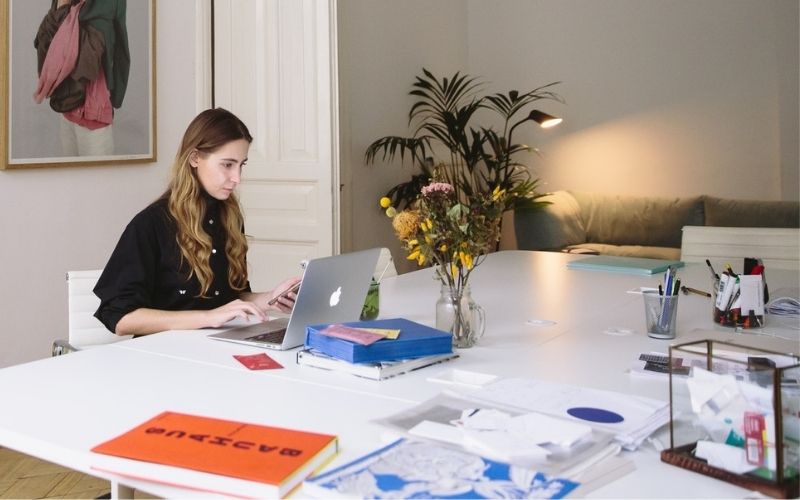 In essence, virtual assistants provide secretarial services online.
Every day, virtual assistants handle many tasks, including answering emails, scheduling appointments, making phone calls, and managing social media accounts.
The best thing is that virtual assistants can work from anywhere.
Below are a few job-hunting websites for virtual assistants:
Requirements for College Students Working Online
Before you begin working online, make sure you are fully prepared.
Here is a full list of things you need to work online :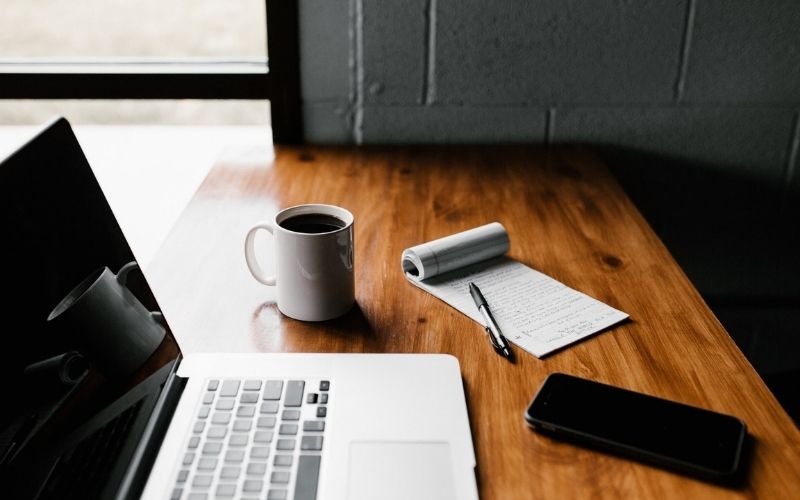 A PC or laptop with decent hardware specifications
Consistent access to the fast internet
Camera and other accessories if you want to work as a freelance photographer or videographer
Mobile phone with a dedicated business number
Microsoft Office Suite (Microsoft Word, Excel, PowerPoint) or similar apps
Video conferencing and screencasting software
Project management apps, e.g., Trello or Notion
Bank account or PayPal address to receive payments
Professional email account
Dedicated instant messaging account (optional)
A cup of coffee ☕
You can find some free alternatives to the products mentioned above. However, never compromise on quality, especially if you intend to work long-term.
Conclusion
I have shared the best online jobs for college students in this post.
Still, I recommend you research all online jobs thoroughly before signing up, regardless of how attractive the payoff may seem.
I'm sure you enjoyed reading this article, and I'd be very happy if it inspired you to start an online career.
Share this article with your friends who may be looking forward to this article?
If you have any questions or feedback, please let me know in the comments.