Affiliate Disclosure: I publish various content marketing strategies, online business ideas, blogging tutorials, review articles, and discount offers on my blog. My content may contain some affiliate links for products/services I use, love, and recommend. If you take action (i.e., subscribe or make a purchase) after clicking one of my affiliate links, I'll earn an affiliate commission with no additional cost to you. It helps me in creating more helpful content like this.
Are you looking the online jobs for college students to earn extra pocket money, and still, don't want to lose focus on academics?
Or, you want to explore the money-making opportunities with your existing skills from your college life?
If yes, then this article is the most important for you.
Keep scrolling to find an amazing list of online jobs for college students and at least one that you can choose.
The internet offers a lot of work opportunities to complete your dreams even when you're pursuing your college graduations.
These jobs are not limited to college students. If you like what you are doing and making decent money, then you can continue that career, even after being graduated.
Plus, you have complete freedom. You can work from any corner of the world where you have necessary hardware with a good internet connection at your favorable time.
If you are searching for such a career opportunity, then I've mentioned here how to find legit online jobs without investment from home for students that could pay your bills.
Best Online Jobs for College Students
1. Blogging
It's the most lucrative way to make your career while studying the books. For college students who have spare time and passion for a particular topic, blogging is an excellent way.
Since you are studying, you'll get enough time to nourish your blog before it'd start getting huge revenue. As you can't expect overnight success from the blogs, starting it while you're in college life would be the best decision for you.
You can write the blogs on the different niches, but your passion, market trends & consistency play a significant role in the success of the blog.
It's always better to start with self-hosted WordPress blog if you're asking for money from it. Still, you have a lot of platforms to start your blogging career for free if you don't have enough to spend on the upfront cost of development of the blog.
Fashion & beauty, Traveling, Food, College life, Tech, Gaming, or Sports are few topics where you can start while you're in college.
For blog monetization, you have different ways depending on your niche & preference, like Google AdSense & similar ads networks, affiliate marketing, sponsored reviews or promotion, etc.
In the long run, blogging can pay the same as the salaried job, or, even more, if you put efforts at this moment.
2. YouTube Publishing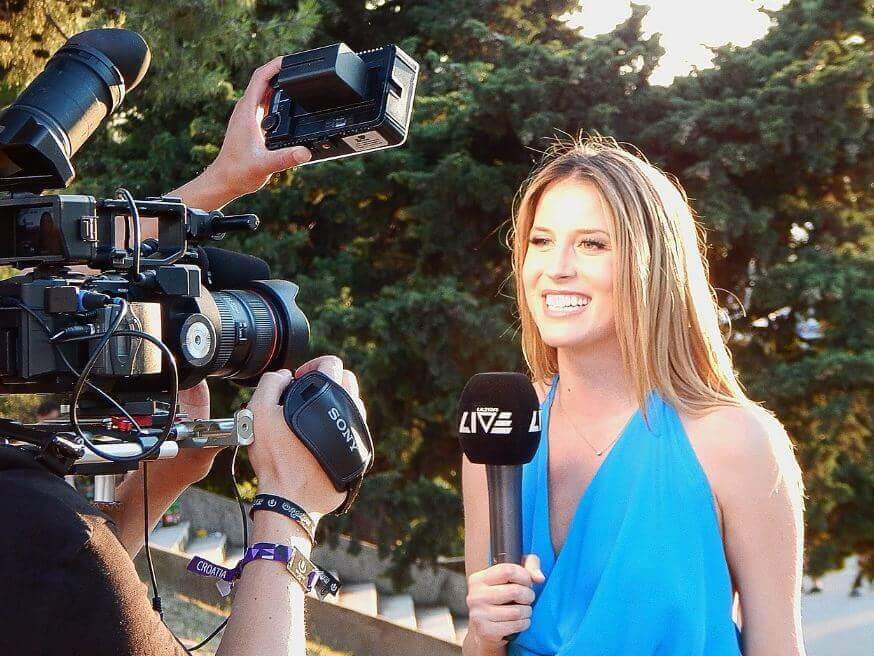 You might know that YouTube is paying good for its publishers, and hence, the number of YouTubers are increasing day-by-day.
YouTube is not limited to technical videos or similar stuff. You can make videos in any niche including travel, food, motivation, lifestyle, fashion, etc. and upload to YouTube to earn some money.
Before getting a massive list of subscribers & views on your videos, the money you earn would be very less, but when you'll take consistent efforts & create quality work, the subscribers & revenue would be boosted significantly.
Selecting a niche for video channel is also similarly important as choosing a girlfriend/boyfriend. If you want to run long, you should pick a right & profitable niche & give quality time to build your vlogging channel.
Plus, you'll need a good camera and necessary videography/editing skills for a better presentation of your work.
Apart from that, you should be aware of the trends. If you can find the solutions for the people's problem, then your channel can grow fast and become popular.
A couple of things you should always remember: Never make boring videos that people won't consume and don't break the terms & conditions or content policies of YouTube if you want to create a long-term business for a sustainable recurring income.
DailyMotion, Vimeo, and Flickr are other few alternatives to the YouTube, if you're serious video creator, producing quality videos.
3. Freelance Writing
It's an excellent option to make a few bucks online while you appear for college. You'll get assignments of writing quality contents for the client's blog/website, articles about them to share on social media or similar sites and marketing material, etc.
You'll get paid based on the work allotted to you, i.e., type of work, word count, etc. or you can also fix hourly wages for your freelance writing gigs.
It's recommended to keep the bid price just below the average to get maximum bids in your account but try completing them with pure dedication following timeline to earn more positive feedback which will boost your ranking & payout in the near future.
You can make $5-25 at the basic level, but when you reach to authority level, people will ask to complete their project where you can ask $50-300 or even more for a project depending on its value.
Upwork, Freelancer, and Fiverr, etc. many sites can allow you to work as a freelancer where you're free to show your copywriting skills.
4. Writing Books
Apart from your freelance writing, you can write books to publish yourself. It may be an ebook with the How-to guide, research or case-study, creative work, etc. You can write storybook, fiction, novel or even poetry.
You can publish books and sell them online with leading e-commerce marketplaces or ebook stores like Gumroad.
The best DIY approach to publishing your ebook is publishing it on Amazon Kindle. You'll get great exposure and thus recurring income if your book gets selling well.
Remember, writing a book if only part of your job, the active promotion is similarly essential to get paid for your work and time invested in it.
You can use different marketing strategies to promote your books, and once you receive a badge of the bestselling author, it's a significant source of revenue to anyone.
5. Selling Stock Photography & Videos
I know most of the college students are addicted to selfies. You click beautiful snaps & short videos of yourself, your friends, stunning locations & things, etc. while you're at the outing or picnic.
Had you ever thought that this could make money for you?
Probably you haven't.
But you can indeed make money online by selling stock photos and videos.
If you've excellent photography or videography skills, then you can shoot the eye-catching images & videos. By editing your work, you can present it in a better way, and this work on different websites.
The high-end gadgets like DSLR camera, a microphone for clear voice, and most importantly, your professional skills can make your work more appealing.
Just bring quality to your work and reach targeted clients who can buy your work. You'd be rewarded with a considerable sum (15-85% of royalty) once your media starts getting sold.
6. Selling Sublimation Products
For college students, it's an excellent option to earn extra money part-time. Creating and selling sublimation product is the best way if you know a bit about e-commerce and have excellent graphic designing skills.
Selling sublimation products can make a full-time income by working in part-time for 2-4 hours per day. I've seen a college student doing the same in his part-time after his regular college.
Initially, he was doing that in a mall by renting space over there, but now he works from home and sell his products online on e-commerce marketplace.
Sublimation products include T-shirts, coffee mugs, smartphone cases, etc. If you'd succeed to retain quality in your work, then you may get the big deals from agencies, colleges or organizations for sublimation products, especially T-shirts.
I'm not saying that it's an easy job but not impossible. If you're active on social media and the web, then utilize your online presence for your sake. Here, selling sublimation products would be a great way to make money online.
7. Selling On E-commerce Marketplaces
If you know the products which can earn good money for you by selling them online, then it's also an excellent job to do.
Find the best-selling products or products with high-profit margin to sell on popular e-commerce websites like Amazon, eBay, etc. Source these products, promote them with every possible media, and sell them online.
You can either sell them on e-commerce marketplaces or your e-commerce store. Both cases have their advantages and disadvantages, so that choose according to your preference.
Initially, selling on e-commerce store is beneficial due to enhanced exposure to your products, and you can open your e-store later on when you've started getting significant income from selling the products.
If you don't have money to spend upfront or you don't want to take the risk associated with selling the products online by buying them before at your end, then drop-shipping is another good option for you to earn online.
8. Freelance Micro-Jobs
If you're mastering a particular skill set, then you have a chance to utilize it to make some extra money. There're many websites on the web, offering you the opportunities to work online.
Right from writing the resume to designing the logos, cover photos, etc. are a few tasks will be assigned you according to your preference & skills.
There may be some miscellaneous tasks like searching images or contents online for your client, checking emails, sharing contents on social media, and reviewing the products, etc.
Working as transcriptionist/transcriber is one different way to earn money where you have to convert live or recorded speech (audio) into written or text format. It needs to take care while doing transcription to make it perfect.
Amazon M-Turk, Microworker, Upwork, Fiverr, Rev, and Craigslist are few websites where you can find such kind of jobs.
As a college student Fiverr would be the great choice for you with your existing skillset and you can perform many small gigs on Fiverr starting from $5. You can also upsell more gigs there if you receive positive feedback from your customers.
9. Online Tutoring
It's a great option for you if you have deep knowledge of a particular subject. You'll find numerous of the legit sites where you can sign up as the online tutor.
The websites providing you the opportunity to be an online tutor may ask you to provide documents for proof of qualification, interest & similar information. Most of them can also ask to appear for the test series to determine whether you're able to teach the students.
On the monetization front, you'll get paid on an hourly basis, but in some cases, it may be fixed per session. The average payout you can earn would be $25-60 or even more depending on the subject, grade and the platform you've chosen.
You'll need the tools like video/audio channel to converse with students like Skype, and tools like screencasting/ screen sharing software, virtual whiteboard, text editor, etc.
The following list includes great websites to find online tutoring jobs:
You can open your online tutoring platform with your friends or the people having the same interest in online tutoring who have great knowledge regarding the particular subject.
10. Web Development
If you have knowledge of programming languages & codes, then you can work as a programmer/web developer. Both jobs are different but closely related to each other. You can use your programming skills to develop good applications for both desktop and mobile.
Students have immense imagination power and if they use it properly, can create unique and useful software and mobile apps. Apart from this, you can work as a web developer or web designer.
Hundreds of blogs/websites are getting live on the internet every day so that you have an excellent opportunity working as a web developer or designer.
Website development, template design, website management, security management are many other jobs are waiting for you, if you have deep knowledge of programming languages & coding.
Android/iOS application development is very trending due to the increasing number of mobile users. It'll need a unique idea and pay you very good ranging from hundreds to several million depending on its features & performance.
11. Domain Selling
It's another way to earn big money by literally doing nothing. You need to find out the domain names that you think trending and make money for you in the future.
You'll see, you won't get the desired domain name when you've decided to start a blog or website. It's either unavailable because it's already registered by another user or available at a premium price. You'll need to buy that domain for the huge price mentioned there or switch to another name.
In general, when you don't have a brand, it's quite easy to move to another domain name. But, have you ever think about what you would do if you have a brand/business with that name?
You would have to buy this domain name to grow your business by promoting the brand name. That's the trick.
Buying the potential domains that you think would create buzz and get sold for thousands is a great business. The risk of not getting sold is also associated with it but buying several domains at a time can reduce your potential risk by the rule of probability.
You can buy domains at low price from GoDaddy, 1&1 or NameCheap and renew them until getting sold to generate revenue for you.
If you have some savings or extra source of income, then you can buy brandable expired domains with high DA/PA and CF/TF from the domain auctions or the websites including Flippa or Sedo, and sell when you will get a good offer.
I have not tried this business, but you can search the web to know the expensive deals that had happened in domain selling.
12. Reviewing Products
It's again a good option for you if you're able to review the products.
If you have the sound knowledge of that particular niche, or you have built an authority, then it's very easy to get products for reviewing and you'll get paid for that.
Not only the physical products but the online products and software pieces can be reviewed to get paid. You may have seen the reviews on the web, i.e., the videos or review articles. The similar work would give an excellent $5-12 per product review.
Reviewing websites is also a fantastic job. You'll get paid for reviewing the client's website at an average rate of  $5-10 per 10-30 minutes. You can register on some online platforms like usertesting.com to get jobs or post this job on your website or social media page.
13. Data Entry
Since the most time you'll find the data entry jobs online are the scams, and you'll get frustrated, I never recommend the data entry work for the students who can do other jobs.
Finding a legit data entry job seems more tough job than completing it. There are a few websites including Upwork, Craigslist, Fiverr & Freelancer can offer you legit data entry jobs, I'm repeating it again, never pay upfront to get a data entry job.
Data entry jobs are often copy/paste kind of work or making text visually better & organized. You'll need a good knowledge of the internet and Microsoft office products or similar programs.
Before applying for a data entry job, try to find the reputation of client or reviews online/offline. Data entry jobs may sound easy-to-do type of work but not so.
You need basic training before getting started that mostly provided by the client or they give briefs about the job while placing the bid.
As repetitive & less complicated work, data entry jobs pay considerably less, but you can give a try to it, if you've insane typing speed and knowledge of Internet and Microsoft products like Word, Excel, etc. For killing time data entry job would be a good option.
Apart from the site mentioned earlier following sites offers data entry jobs for you.
14. Virtual Assistance
Working as a virtual assistant is essentially online secretarial work. You need to do a lot of small tasks an assistant would do, like managing emails, scheduling appointments, making phone calls, managing social accounts, etc.
The only difference between the two cases is that you can work from home or anywhere you're on your computer/laptop and mobile.
While working as a virtual assistant, you can mostly handle a couple of high-profile clients. This job is a typical 9-6 type of employment, but you can work whenever if your client (employer) has not any problem.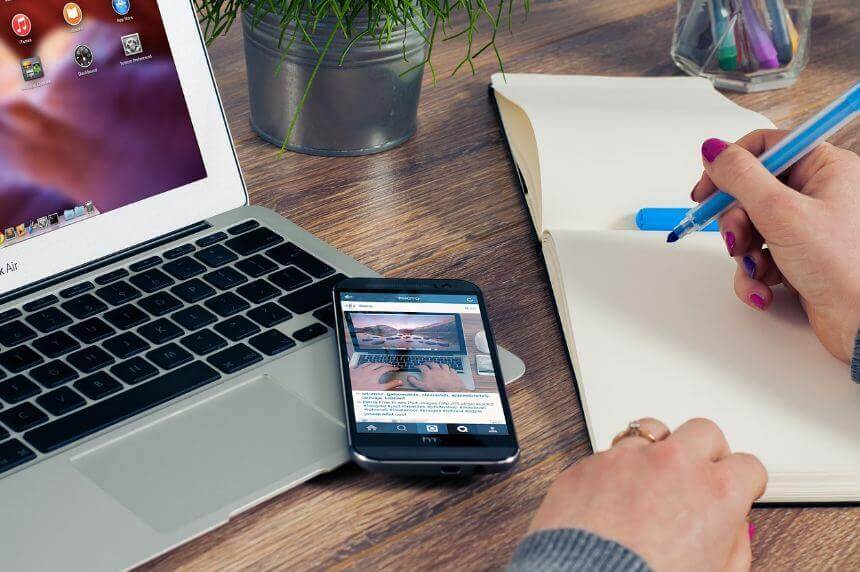 List of websites to find a job as a virtual assistant:
15. Other Miscellaneous Online Jobs
Are you passionate about online games?
If yes, then you can earn by playing games online for free. And, I'm not joking. The sites like Prime Winners, Paid Game Player, Gamesville, etc. can pay you for playing the games on their site and for reviewing games.
As a student, you can also sell your previous semester books, gaming DVDs, electronic gadgets, etc. to get some extra money which may not be longer useful for you.
Another great job is leveraging a social media channels, like your Twitter or Instagram post and Facebook fan page with a large follower base to earn money online.
Use affiliate links to your post or captions to get paid. Ask for sponsorship to promote some useful products on your channels if you have a great number of followers.
You can earn money by using URL shortening service like Adf.ly, Shorte.st, etc. as CPM ads networks. You can place your shortened links to social media or anywhere, and when traffic comes through this link and stops for 5-10 on the ads, you get paid for that.
Be aware; it can spoil user experience which may be harmful to your online career growth. Although these networks pay good for high-traffic sites, I don't suggest using them in the initial phase.
There are many other jobs you can find to work online without any investment like PPC advertisements, online surveys, betting, etc. and I never recommend these jobs because in the most cases you'll get nothing even they claim the lucrative payouts. You'll waste your valuable time that you can utilize for other productive works or study.
Don't run behind money. Try to excel in something you have the passion and develop your skills and knowledge to the bar. Consider these jobs mentioned here only after completing your academic assignments.
Doing the online job only for making huge money may eventually lead you to failure which can affect your study or college life that starts with distraction and ends with frustration.
Want to Work Online, You'll Need…
Before you'd get too excited to start working online, you need to make sure that you've prepared any challenge.
Here is a complete list of essential things you'll need to have an online job:
This list contains all the essential things you'll need while working online. You may not need everything out of this list but preparing yourself & keeping in ready-to-go stance is always better.
You can find the options for your basic needs have mentioned above to cut the upfront cost involved in doing online jobs.
Conclusion
I have shared this post because you can get to know what are the online jobs opportunities for college students. There are many other jobs you may find lucrative & high-paying, but my friendly advice is to research before joining any program, claiming the handsome payouts.
I hope you've liked this article, and I'd be very happy if it has given you the idea of starting your online career.
Some of your friends may be waiting for this article and I'm sure that you'll share it with your buddies. If you have any query or feedback, let me know in the comment section below.
You May Also Like