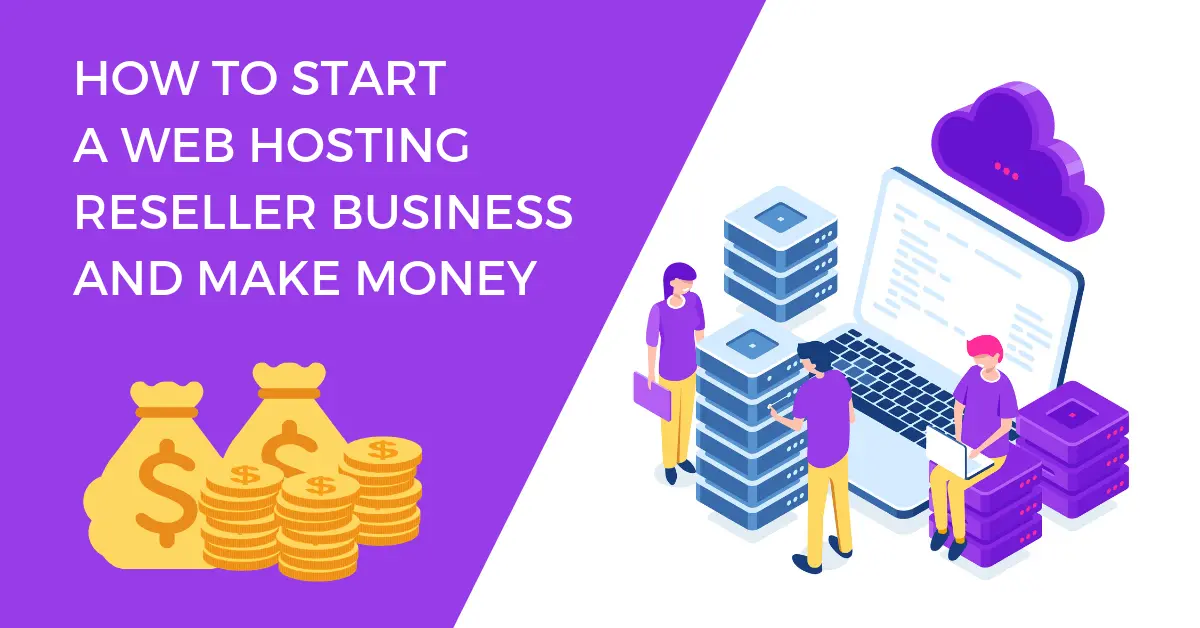 Affiliate Disclosure: I publish various content marketing strategies, online business ideas, blogging tutorials, review articles, and discount offers on my blog. My content may contain some affiliate links for products/services I use, love, and recommend. If you take action (i.e., subscribe or make a purchase) after clicking one of my affiliate links, I'll earn an affiliate commission at no additional cost to you. It helps me in creating more helpful content like this.
Before answering the question "how to start a web hosting reseller business and make money," let's first understand – what is reseller hosting.
What is Reseller Hosting?
You already know what is web hosting and its uses.
Reseller hosting is a type of web hosting where the reseller (individual or company) purchases a larger hosting block with larger disk space and bandwidth and rents it to his customers.
Depending on the number of customers (existing and potential) and their requirements, the reseller needs to decide the amount of resources he should buy from the parent company.
The reseller can then create multiple packages and sell them to his customers. He may choose to offer add-on services, including domains, emails, CDN, SSL certificates, web design, and marketing services.
Why Do People Buy From Web Hosting Reseller Businesses?
Many people have the same question – Why do people buy from web hosting reseller businesses when the parent companies offer absolutely low prices?
Even though web hosting companies charge significantly higher renewal charges, people always have the option to move to another web host.
You might also be thinking about it.
Let me clear your doubt.
People prefer dealing with web hosting reseller business for a couple of reasons mentioned below.
1. Cheap Prices
Many resellers work on thin profit margins and offer web hosting at a meager price.
Shared hosting plans of reputed web hosting companies cost around $50-60.
The reseller offers a cheaper alternative (usually $20-30) to those plans by optimizing the disk space for more accounts.
Many beginners don't need massive resources for their website for the first few months due to the light website size and significantly less traffic.
In such cases, resellers can sell much smaller blocks to their customers and increase their ROI.
2. Extraordinary Support
Although many companies that sell web hosting offer customer support via live chat, phone calls, email tickets, or knowledgebase, they have some limitations.
Currently, top hosting companies provide managed hosting services. Still, those services don't cover all areas of website management and are costlier than regular web hosting.
Resellers, especially web developers and techies who know server technologies well, can offer a complete website management service along with web hosting.
People who can't afford website downtime or need quick help in multiple situations are the potential customers in this case.
Web Hosting Affiliate vs. Reseller Hosting
An affiliate marketer earns an average of $60 per referral. Depending on the company, product, and commission rate, this amount may go up or down.
On the other hand, the reseller can set his pricing and even upsell other services along with web hosting.
Now, do simple math.
If an affiliate marketer closed ten sales, then he'll generate total revenue of 10 X $60 = $600.
Considering $200 in marketing and development costs, he will be making $400 in profit.
Similarly, if a reseller closed ten sales, then the total revenue will be 10 X $100 = $1000
Considering, $500 of the overall cost (web hosting+marketing+development), he will be making $500 as a profit. By offering add-on services, this number may go even higher.
The add-on services include website development, content creation, graphic design, SEO, PPC, security, and website maintenance.
Here are a few benefits of being a web hosting reseller vs. an affiliate marketer.
Being a reseller, you can streamline your business customer requirements in a better way than affiliate recommendations.
Unlike web hosting affiliates who make money for a single time only, web hosting reseller business has a recurring income stream.
Since customer acquisition cost is much higher than customer retention cost, you can grow your business steadily by offering excellent product quality and customer support.
As an affiliate, if you fail to generate a sale in a particular month, you'll end up earning ZERO DOLLAR, and that's quite risky. Having a reliable income source is always better, especially if you need to pay bills with that money.
Remember, offering very cheap services is not a great way of doing web hosting reseller business if you want to go long-term.
Web Hosting Reseller Business vs. Starting your Own Web Hosting Company?
1. Initial Investment 
If you want to sell web hosting, then you must understand why reseller hosting is a better option.
A profit-making web hosting business needs a huge setup cost, including: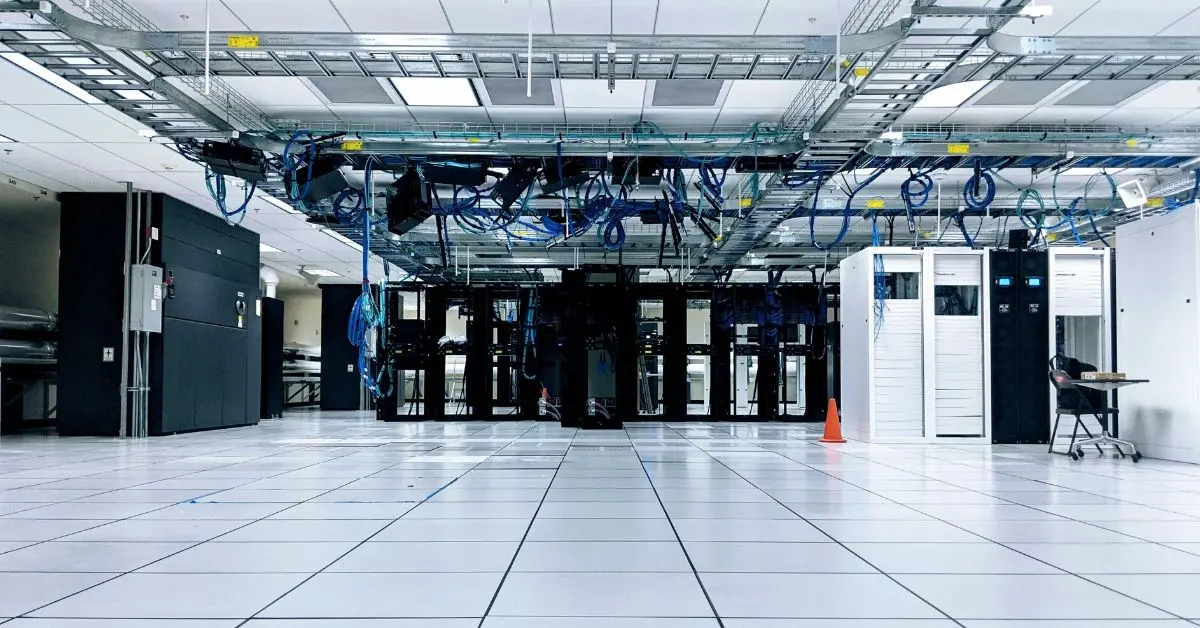 Severs
Software license
Multiple High-speed Network Connections
24/7 Power and Backup (UPS/Generator)
Datacenter Security (Proper Fencing, CCTV, Detectors) and Fire Protection
Data Security
Well-qualified and experienced human resources
Legal documents
Resellers need not deal with these things. Simply, pay the web hosting rental fees and start reselling.
2. Technological Updates
It's a major issue when starting a web hosting business.
Usually, advanced technologies are expensive. To offer competitive pricing, you need to slash your profit.
On the other hand, older technologies may come with lower cost, but affects performance in a negative way. Such things have a major impact on user experience and satisfaction.
In case you decide to upgrade your hosting infrastructure, it'll have hardware+installation costs.
E.g., HDD web hosting vs. SSD web hosting, DDR3 RAM vs. DDR4 RAM
As a reseller, you have multiple options. You can choose anything according to your needs or even move to another company if you find a better deal.
3. White Label Business
Many web hosting companies offer a white-label option to their resellers. So the end customers can buy web hosting services without any hesitation.
You can develop a brand and sell web hosting as an independent business.
You may also offer add-on services or at best, create a one-stop digital marketing solution for other businesses with the help of a highly-skilled and experienced team.
You need not worry much about the server maintenance as that's taken care of by the hosting company. So web hosting reseller business is a golden opportunity to start small and earn big by achieving strategic growth over time.
How to Start a Web Hosting Reseller Business and Make Money
1. Finding a Perfect Niche
As a web hosting reseller business, you will be competing with thousands of other players, including big boys.
To enter successfully in this business and sustain consistent growth, you must understand the market situation and launch a product/service that people need.
Instead of catering to general people, be specific in your offering. Pick a niche where you can serve better than your competitors.
E.g., Web hosting for travel bloggers, web hosting for food bloggers, or forum hosting.
You can check the search volume, competition (in both SEO and PPC), CPC, price range, and similar metrics to determine where to start.
If you're already serving clients in a particular vertical, then it's easier for you to take action.
2. Branding
No matter if you're building a web hosting reseller business from scratch or want to upsell hosting services to existing customers, you should work on building a memorable brand that people can be proud of and recommend to their peers.
Learn how lean branding works and create all business assets that match your brand identity.
Logo, font, colors, website layout, blog graphics, social media kit, ad copies, and email signature are a few things to mention.
Integrate your USP into branding to get the most out of it.
3. Picking a Perfect Web Hosting Company
Pay more attention here because it's a crucial aspect of your web hosting reseller business.
Understand which product and add-on services you want to offer to your clients. So you can easily find out how much resources you need at any given time and pick the best reseller web hosting plan.
Disk space, bandwidth, CPU power, and Memory are prime considerations when choosing a reseller web hosting company.
Currently, SSD hosting+SSL+CDN bundle is considered standard in any package.
Advanced features including, SSD, HTTP/2, PHP 8.X, CloudLinux OS, remote backup, and script auto-installer enable more opportunities to sell web hosting services at premium prices with minimum effort.
Remember, having cPanel hosting with WHM (Web Host Manager) simplifies the hosting management and billing process.
Take a quick look at the points you should consider while choosing a reseller web hosting.
The reputation of the parent company
White label and private name servers
Website migration service
Website backup service
WordPress Compatibility
Domain reseller account
Available server locations
24/7 expert support
Considering those requirements, I have found a couple of the best reseller hosting at an affordable price.
Usually, people buy web hosting for a year or more. So buy a reseller hosting package for at least a year which often includes a discount.
Don't buy the smallest reseller hosting package because you may need to upgrade to the higher plans to add more resources and features. E.g., free WHMCS license
4. Promotion
Once you set up a web hosting reseller business, the next step is to capture leads and close the maximum sales.
Depending on your budget, skills, and experience, you can decide which marketing channel(s) is a perfect choice for you.
SEO, Social Media, Email hand SMS Marketing are useful media to deliver your marketing message to potential customers.
With some marketing budget, you can try PPC or other advertising options to generate quick business.
Finally, WOMM and affiliate marketing are the best way to drive referrals to your web hosting reseller business.
5. Monetization
Customer delight is key to web hosting reseller business.
Offer maximum value to your existing customers and see how your business grows in no time.
Create hosting packages that satisfy the hosting requirements of most of your clients. 15-25% profit margin is excellent. Anything above and below this range can shut down your venture in the first year itself.
By keeping a thin profit margin, you need to sell in bulk to generate a considerable amount, and that's quite a tedious task.
And, if you keep higher margins, then customers may not see your services as value for money. In the worst case, you'll lose customers who would have availed of other services.
As I mentioned above, you can offer additional services to increase ACV (Average Customer Value) and CLTV (Customer Lifetime Value).
Finally, WOMM by your loyal customers is priceless, and that's free promotion for your web hosting reseller business.
Conclusion
Reseller web hosting business is a great way to make money by leveraging the market demands.
Set clear goals and work to achieve them.
Although it's not the easiest way, you can experience an entrepreneurial journey by starting a web-hosting reseller business.
You May Also Like