Affiliate Disclosure: I publish various content marketing strategies, online business ideas, blogging tutorials, review articles, and discount offers on my blog. My content may contain some affiliate links for products/services I use, love, and recommend. If you take action (i.e., subscribe or make a purchase) after clicking one of my affiliate links, I'll earn an affiliate commission at no additional cost to you. It helps me in creating more helpful content like this.
Why Small Businesses Need A Website
I'm going to present a big list of the reasons why small businesses need a website.
Quite big!
If you are a local business owner and want to grow exponentially without investing a ton of budget, then creating a business website and optimizing it for better conversions would be one of your smartest moves.
Internet usage is increasing day by day and the number of digital buyers worldwide is projected to be 2.14 billion in 2021. (Source: statista.com)
Still, there is a significant percentage of businesses that continued to rely on traditional marketing channels rather than adopting the digitalization of business.
A survey by Digital has revealed that 23% of small retail businesses do not have websites.
And, Redshift Research's global survey in the United States, Canada, United Kingdom, Australia, Brazil, India, Mexico, and Turkey, commissioned by GoDaddy found that 59% of tiny businesses (defined as five workers or less) did not have a website.
So, creating a website for your business can get you a competitive advantage over those who haven't one.
Today everything is accessible online, and you'll be losing revenue as well as reputation by thinking that you can survive without having a website.
You may have enough customers currently, but when the younger people gain buying power, you will be losing your market share.
Here are more interesting stats you would definitely love to know.
According to Hubspot,
81% of shoppers conduct online research before making big purchases.
72% of consumers who did a local search visited a store within five miles.
28% of searches for something nearby result in a purchase.
Of course, these are stats collected by some research groups and I want to present you with a complete list of valid and solid reasons why small businesses need a website.
Although building a small business website is a tough decision for many local business owners, they will feel blessed and happy after reading this article.
No matter how big or small a business you operate, you need a well-designed and optimized website.
Here are 25 reasons why your small business needs a website.
Important: You can leverage other marketing channels such as email marketing and social media in integration with a website to build an online presence and boost your ROI.
1. Brand Awareness
You already know people are online and not only the younger generation but almost 69% population of the world have internet access. (Source: Internet World Stats)
It means your potential customers are online and you should make them aware of your brand, products, or services. No matter how big or small a business you run, creating a small business website is always a great deal for brand awareness.
Today, people do research on what to buy and where to buy before making a final decision. So if you skip this step, then most probably you'll be thrown out of the competition.
Synchronizing your local business with the website will make an impression on a customer's mind which is very beneficial.
2. You Can Educate Your Customers
A local business website is a great way of educating your customers about your brand, products, and services.
You can enlist all the products or services that you offer and let your customers understand how to use them through your blog section.
Yes!
You can use video tutorials, infographics, downloadable PDFs, etc. along with plain text.
If you can provide value through your website and educate them about your niche, they will be more engaged and more likely to become your clients.
The blog section on your business website can bring a lot of targeted traffic from Google as well as other search engines. These people are mostly searching for information or a solution to the problem.
You can simply teach them how to solve a particular problem and promote relevant products.
3. Your Business Will Be Open For 24/7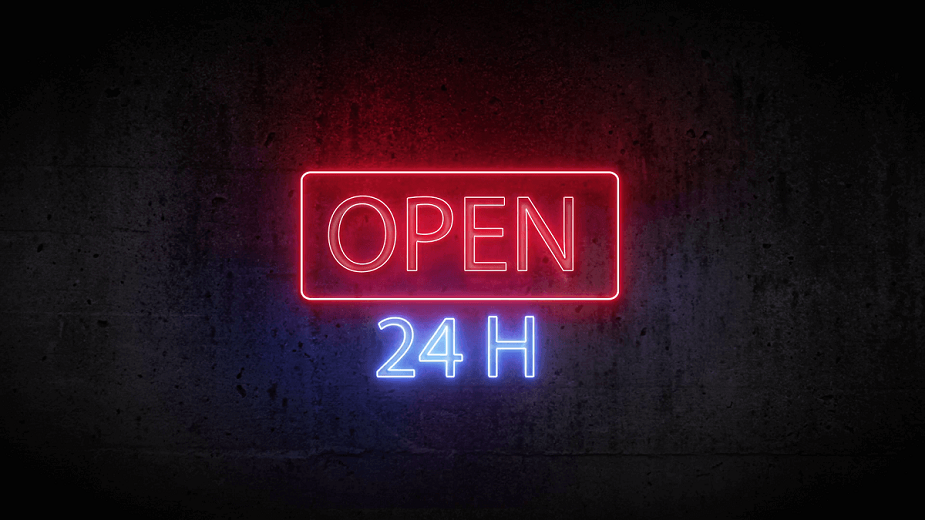 A website hosted with professional hosting services will promote and sell your products 24/7.
Even you don't need to spend the entire day sitting in your office and working until 3 or 4 AM.
The business website will provide all the information your customers need and walk them through the whole buying journey while you are enjoying your sleeping hours.
In this era of eCommerce and digitalization, do you want to compromise on such a crucial thing?
4. Online Storefront to Sell Your Products and Services
A small business website with an e-commerce functionality can act as an online storefront to sell your products and products. You can change the products, stock, and pricing structure within just a few clicks.
You need not wait for the printed materials like 3-folds or brochures to arrive that you send to your potential customers. Just give them a website URL and it's done! (Yeah, the print is still a good addition in case you have a budget).
An optimized local business website can instantly put all your products & services in front of thousands of potential customers to convert them into paying customers.
You'll definitely need other marketing channels like SEO & content marketing, email, and social media working together with your website to get the best out of it.
Don't forget to create a flexible website that can fulfill the market requirement. Being mobile-friendly and local-SEO compatible are a couple of things you must remember while designing your small business website.
5. Acquire New Clients For Your Business
Not only existing clients but also new people searching for a particular service can visit your website. If you have a well-optimized website that fulfills the client's requirements, then he/she can become your paying customer.
The service-based businesses can include their phone number as well as other contact information to get connected with new clients and the local business with a physical storefront or office can add the map directions.
In this way, new customers who haven't interacted with your business before can book service on call or visit your location directly.
Are you one of the small business owners who want to grow their customer base, you can't wait to get your website built.
6. You Can Target A Bigger Market
Recently, I had a talk with a dairy owner. He has a big outlet in the heart of the city for ice creams and dairy products manufactured by his own company.
Still, he was facing some issues to expand his business outside of the city because no website was built. The distributors were asking him to develop a website to market his brand.
Are you in similar situations and want to grow without a significant risk?
Creating a small business website is the best solution for you. You can approach the wider market and present your products or services in front of more potential customers who weren't knowing your brand.
An eCommerce website is a great option to start selling online where you can create a virtual storefront that will be running 24/7 as discussed earlier.
7. Your Business Can Now Do Business Globally
It's quite possible to open a new showroom or office in another city but exploring foreign countries to reach a global audience requires a heavy budget which is not affordable for most small business owners.
Suppose, you have a small traditional business making handicraft items. If you think that these products are unique and want to sell them globally, then what would you do?
I hope you have got an answer to "Why is it important to have a website for your business?"
Yeah! Contacting a dealer or selling through third-party platforms may be an easier way but you will understand how much profit you are losing once you start connecting with the actual buyers directly.
You can touch the market that you would have never imagined before. This is why your small business needs a website.
8. Your Clients Expect You to Be Online
An interesting research study conducted by BrightLocal shows that people expect local businesses to have a website. And, almost 80% of participants (aged between 18-54) said that they will most likely contact businesses having a website.
You will be missing a ton of visitors who are looking for your products or services.
Could you do such a silly mistake?
9. To Present How Your Product or Service Influences the Peoples Lives
A successful business is the sum of high-quality products, great marketing strategies, and customer delight.
If you have a really good product that makes an impact on people's lives, then the website presents an opportunity to show your audience what you have accomplished with it.
Not only B2C but B2B products and services can also leverage the power of website promotion.
You can click some photos or make a small video showing what your products can do.
E.g., A yoga class website can show their students performing yoga and meditation.
A website selling sports-gears can show its products in action.
Whatever niche you're working in, you can always showcase how your product or services will solve your customers' problems.
However, the design team needs to be creative and understand how the website would influence the prospect's buying decision.
10. Your Website Can Provide Social Proof
You probably have several ways to gather social proof including social profiles like the Facebook page or Twitter handle and some review portals.
Similarly, you can include your happy client's testimonials on your landing page to help people taking a positive buying decision.
Social proof and genuine reviews are helpful in local search ranking too.
11. A Website Builds Your Business Credibility and Legitimacy
A professionally designed local business website builds credibility among your audience by providing them with extra information about your brand, products, and services.
Plus, it tells that you're serious about the business and does care for your customers by making their user experience better.
Remember, this information is not limited to general information like business location and operating hours but your vision, mission, financial & organizational goals.
Displaying your license information and certificates proves your business is legit that closes the sales deals more easily.
Not having a business website can make your potential clients you don't follow the technological progress even if you do or the worse part they'll think that you're not serious about your business.
Do you want to make them think like that?
Definitely not!
Years ago the business with a real physical address was supposed to be a legit one that is currently shifted to a website.
12. Center of Your Marketing Strategies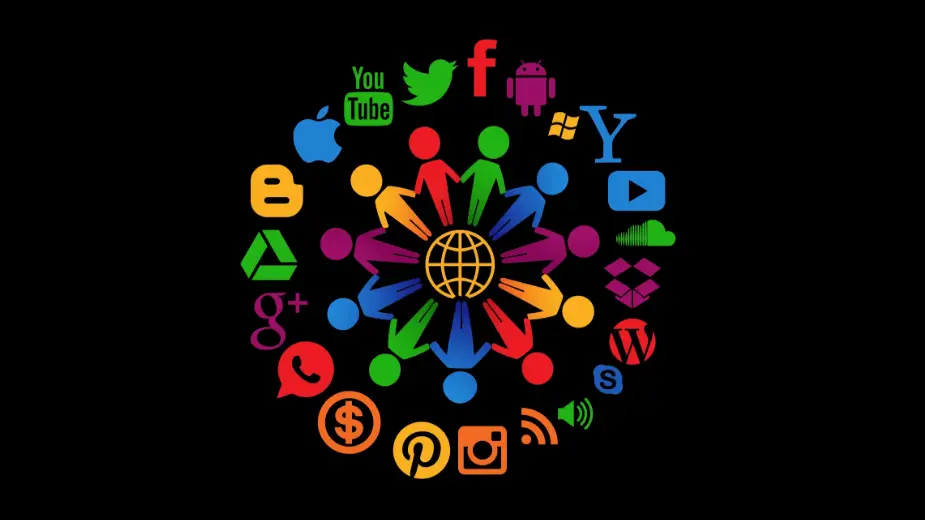 A perfect digital marketing strategy includes every small and big channel including a website, PPC, social media, email, etc.
But whatever you want to implement in marketing, the website or landing page is something non-avoidable element.
Digital and traditional media like your business cards, flyers, brochures, or even newspaper ads can include a website URL or QR code to connect with your online storefront quickly.
Then you need to optimize your website for conversions to get the best out of your marketing campaigns.
13. Capture Leads
You already know that the cost of retaining an existing user is far less than acquiring a new one. With offline-only businesses, it may sound scary.
However, you need not worry about it.
With a website, you can easily capture the contact information of your prospects and promote your products or services to them.
Normally, Google collects all possible information about your users including their demographic, psychographic, and geographic data as well as the technology they are using. You can see all these details on your Google Analytics dashboard.
However, personal information like Name, Email address, Phone number, and other essential data can be captured by a lead form placed on a website.
A few people will provide their contact information who really want to know more about your business or buy something from you. While the rest of the people need something valuable in exchange for the lead information.
Remember, you should not use spam techniques to get people to subscribe to your list. Maybe you can offer them a PDF or video guide, content upgrade, free consultation, or a limited-time discount.
Collecting and analyzing this information offers better insights about your audience so that you can plan your marketing campaigns accordingly.
Plus, you can use personalization to reach the targeted people and close more sales.
14. Business Email (yourname@yourdomain.com)
It's possible to create a custom email address with the help of different methods, but an email address related to your website name is quite easier to remember.
Free email services like Gmail and Yahoo Mail are not professional for business purposes.
People don't trust you if you are using a free email service because anyone can create such an email address and use it for marketing/spamming.
Isn't it possible?
It might be a reason why your services are not getting offers from the clients. Make this small change and see the results.
Now, it's easy to create a custom email address. With the web hosting services like HostArmada, you can create unlimited email accounts and forward them to your Gmail or any other email account.
15. Providing Customer Support
Offline-only businesses face a lot of issues while resolving customer problems and they need to spend a significant amount of time, manpower, and money on it.
While a professionally designed website can do that all for you.
Here is a simple hack you can use for your local business website.
You know your business better than anyone as well as the frequently asked questions by the customers. Just create an FAQ section on your website, a list of all the frequently asked questions and the most appropriate answers.
Voila! You're done!
Now, you need not answer hundreds of phone calls repeating the same solution for every customer.
Small businesses providing services can set up a ticketing system or live chat to connect with their customers and organize all help requests quickly.
You can integrate AI (Artificial Intelligence) into your website support system so that you do need not to work on it 24/7 and customers will also not feel ignored.
Did I mention how much time you can save?
16. Website Saves Time
A small business not only provides an online storefront 24/7 but also offers quick customer support no matter which type of business you are running.
Usually, answering support queries on phone calls or directly face-to-face takes time and some big businesses have a dedicated team for that.
However, a well-optimized small business website requires comparatively very little time due to extensive documentation of support-related FAQs and how-to guides.
Due to the standardization of support, there is very little headache afterward eliminating the chances of getting screwed again and again and saving a ton of time.
And, you can invest the time that you have saved in your business growth and development to improve the ROI.
17. Website Can Save Your Money
Calculate the cost of printed marketing materials before and after creating a website.
Do you see any significant difference?
Yes, there will be.
You can add your marketing creatives on the website in a digital format and promote through digital channels rather than print media.
Suppose, you want to offer a discount coupon, then you can run a social media campaign to promote your products. You'll reach more than you could expect through the print.
And, the best part is that you can collect the lead information while the user signs up for a coupon code. This way you can build a huge email list or phonebook and market your products to them based on their behavior.
Don't spam and only send them the marketing material if they have given you consent to do so.
New product catalogs, brochures, and yearly resolutions can also be launched in PDF format and made available directly on the website for downloading to save some additional costs.
18. Knowledge Base (KB) And Resource Center For Your Staff
A business needs a team of smart, energetic, and talented people to grow at a remarkable rate. However, training them is a challenge when you have limited resources.
But a website can solve this problem within a few minutes. You can create a knowledge base (KB) and resource center for your staff similar to what you've done before for customer support.
The businesses which run on SOP (standard operating procedures) will save a ton of money as well as time by doing that.
You can upload SOP instructions in text or visual format to teach them what is the best way of working to improve overall efficiency or productivity and minimize distraction/body fatigue.
It'll create a people-oriented business and make your staff feel pampered.
Remember, manpower is an investment for your business and to get better ROI you must train them hard. I'm sure your staff also appreciate your efforts and work more enthusiastically.
A staff-only knowledge base or resource center can be created on a separate subdomain like knowledgebase.yourdomain.com. Otherwise, you can simply create it on the primary domain and protect it with a password.
19. Improves Your Business Goals
A small business website and overall online marketing campaigns need high-quality content to succeed. You can educate your customers about your business and drive them to the buyer's journey.
Plus, there is a high probability that you'll rank better by using the right optimization & promotion techniques.
While you're creating such content, you'll find out many things that can be done in a better way. This will help you revise your business strategies and improve on many fronts.
Plus, you can structure your business to achieve, even more, becoming flexible to changes. Your research and clients' feedback will help you set an improved product line, pricing, and marketing strategies so you can make more profit.
20. Compete With The Big Players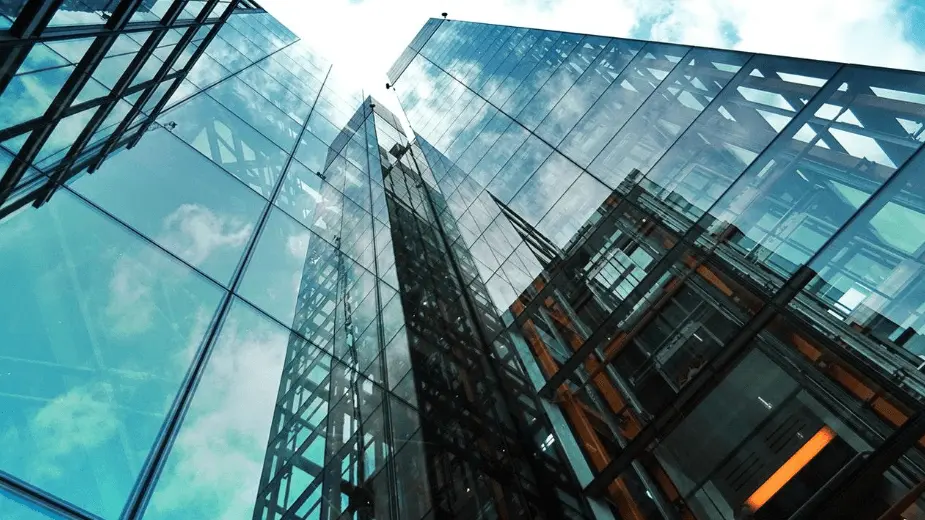 You might be thinking that competing with big players in the industry is very difficult because they have unlimited resources.
Well, it's true to some extent but customers don't always look that. Great user experience is something people really expect from any business they deal with.
And, a well-designed website and the right marketing strategies can easily pull a ton of visits to your local store. Actually, small business owners can help people on a ground level with the simplest solutions that major companies are too big to realize.
You can achieve that but it's not possible for an ugly and slow-loading website. The website should be professional and built for your ideal customers so you can relate to them quickly.
The layout, contents & visuals must be attractive so the prospects won't hesitate to become your paying customers.
21. Website Fulfill Your Brand Promise
A brand promise creates your brand value in the market and a website is one of the best ways to showcase that. Many small business owners don't understand that a website is an essential element of their business.
Suppose, you have a footwear brand that manufactures stylish yet durable products. And, if you promise customers that your product will last at least 6 months in good condition, then people will most likely buy it.
However, to present your brand promise and USP, a website is a great platform to offer a unique user experience while your customers interact or deal with your business.
A professional website that reflects your core business values and brand promise creates a long-lasting positive impression on a customer's mind which makes you unique from the competition.
22. Showrooming to Webrooming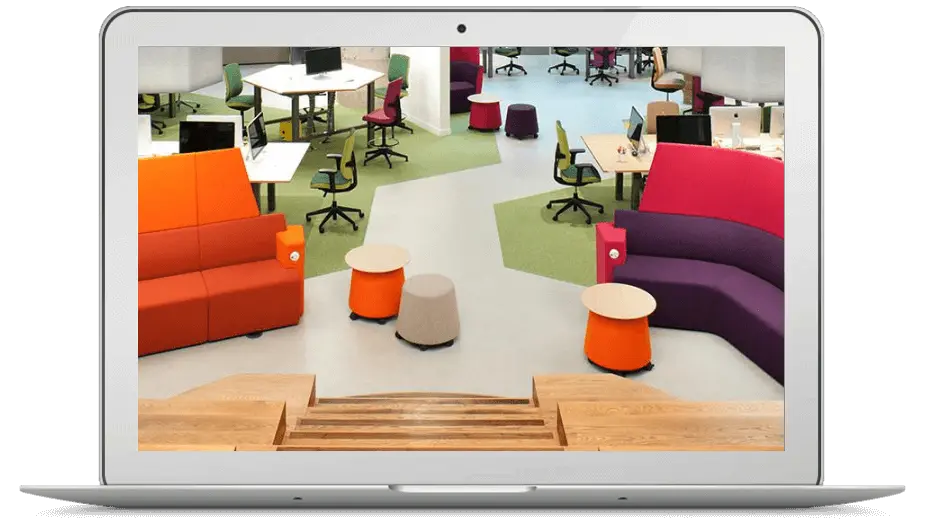 Have you ever heard the terms- showrooming and webrooming?
In simple words,
Showrooming is when a potential customer visits the local store to test the product but buys it online mostly due to the lower price offered by online vendors.
Webrooming is precisely the opposite of showrooming when people research products online before purchasing through offline stores.
An interesting fact is that 69% of US buyers prefer to webroom (reverse showroom) while only 46% showroom, according to a Harris poll.
Providing useful information about your products, benefits, and buying process can result in the phenomenal growth of your local business.
For example, if you are offering interior design services, then you can enlist your designs and product catalog on your site including additional information like available colors, sizes, pricing, etc.
Finally, you can add your office/showroom address to ask them for visiting your location.
It's also a good strategy to compete with big guys indirectly, isn't it?
Here is another article on the Shopify blog underlining the importance of webrooming.
23. E-commerce is Growing
According to a report published by eMarketer, the expenditure in retail eCommerce (electronic commerce) and m-commerce (mobile commerce) is growing rapidly and it'll continue in the upcoming years.
Of course, many people prefer buying products online because it's a more convenient and cheaper way of shopping.
It doesn't mean the physical stores are gone.
Did you forget the webrooming that I explained in the previous point?
You can take advantage of eCommerce not only to sell your products online but also to increase your sales volume in a local store.
This is the best reason why your small business needs a website.
24. Test New Ideas Effortlessly
You don't know exactly what people are expecting from your business. If you are using print media to advertise your business and people don't like your idea/creatives/promo material, the whole budget is wasted.
Plus, there are very few chances people will contact you to tell you that.
However, you can test your new ideas on the dynamic website and ask people to give feedback.
As a result, you can instantly get to know what people want and validate the ideas for implementation. Due to the involvement of real people and two-way communication, the process becomes foolproof and cost-effective.
This is a great way to test some products in the closed circle of users by giving them review copies before officially launching in public.
25. Your Competitors Have A Business Website
The best reason why small businesses need a website is that the competitors have already created one for them. If you are not taking advantage of technology, someone else will do that.
Remember, the first-mover has a competitive edge over those who start late. By creating your local business website right now, you can start building your customer base online.
Why let your competitor lead a market rather than being a market leader yourself?
Study what your competitors are doing, observe their strategies, steal their data (legally) with the competitors-spying tools like Semrush and build a powerful business website that outranks everyone.
Summary
I have explained almost everything about why small businesses need a website.
The business website reflects your physical store online, and ideally, it should be designed for your targeted customer(s).
The website is not just about installing CMS and posting some random content pages; it should present your brand in front of your potential customers.
If you don't have a professionally developed business website or it lacks a great design/UI, people will start clicking the back button instead of continuing to browse it and may land on your competitor's web page.
You can't afford that.
Right from building brand awareness among the audience to walking them through the sales funnel, everything can be achieved by creating a business website.
I hope there are enough reasons why small businesses need a website. If you want to support your marketing efforts by creating a beautiful yet full-optimized small business website powered by my A3R3 principle, don't forget to contact me.
Let me know your feedback in the comment box below.