Affiliate Disclosure: I publish various content marketing strategies, online business ideas, blogging tutorials, review articles, and discount offers on my blog. My content may contain some affiliate links for products/services I use, love, and recommend. If you take action (i.e., subscribe or make a purchase) after clicking one of my affiliate links, I'll earn an affiliate commission at no additional cost to you. It helps me in creating more helpful content like this.
If you want to know how to monetize Facebook videos, then you must read this article carefully.
I have already shared a comprehensive guide on how you can make money on Facebook by becoming a social influencer, running Facebook ads, selling your products on Facebook Marketplace, and many other ways.
However, this post is specially designed for creators who create engaging videos in different categories, including news updates, daily vlogs, product reviews, recipes, and funny videos.
Facebook is also becoming a favorite streaming platform for gamers along with YouTube and Twitch.
It means that gamers can monetize their video content by displaying ads on their videos, enabling fan subscriptions, referring affiliate products, and partnering with relevant brands.
Let's get started.
1. Become a Facebook Creator
Becoming a Facebook creator is the first step for making money from your videos.
You can either create a business page or group to post content, connect with other people, and create a community of people sharing a similar interest.
If you want to monetize videos by using Facebook Creators Studio, then you should add Video creator as a page category under the Page Info section.
This option is available under the Facebook page Settings menu. People who share gameplay videos or stream MOBA games can choose the Gaming video creator as a page category.
The next step is creating engaging videos and sharing them across the Facebook page, Facebook group, and Instagram (IGTV).
IGTV supports 1-60 minutes of video content uploaded in the MP4 format with a maximum file size of 3.6GB.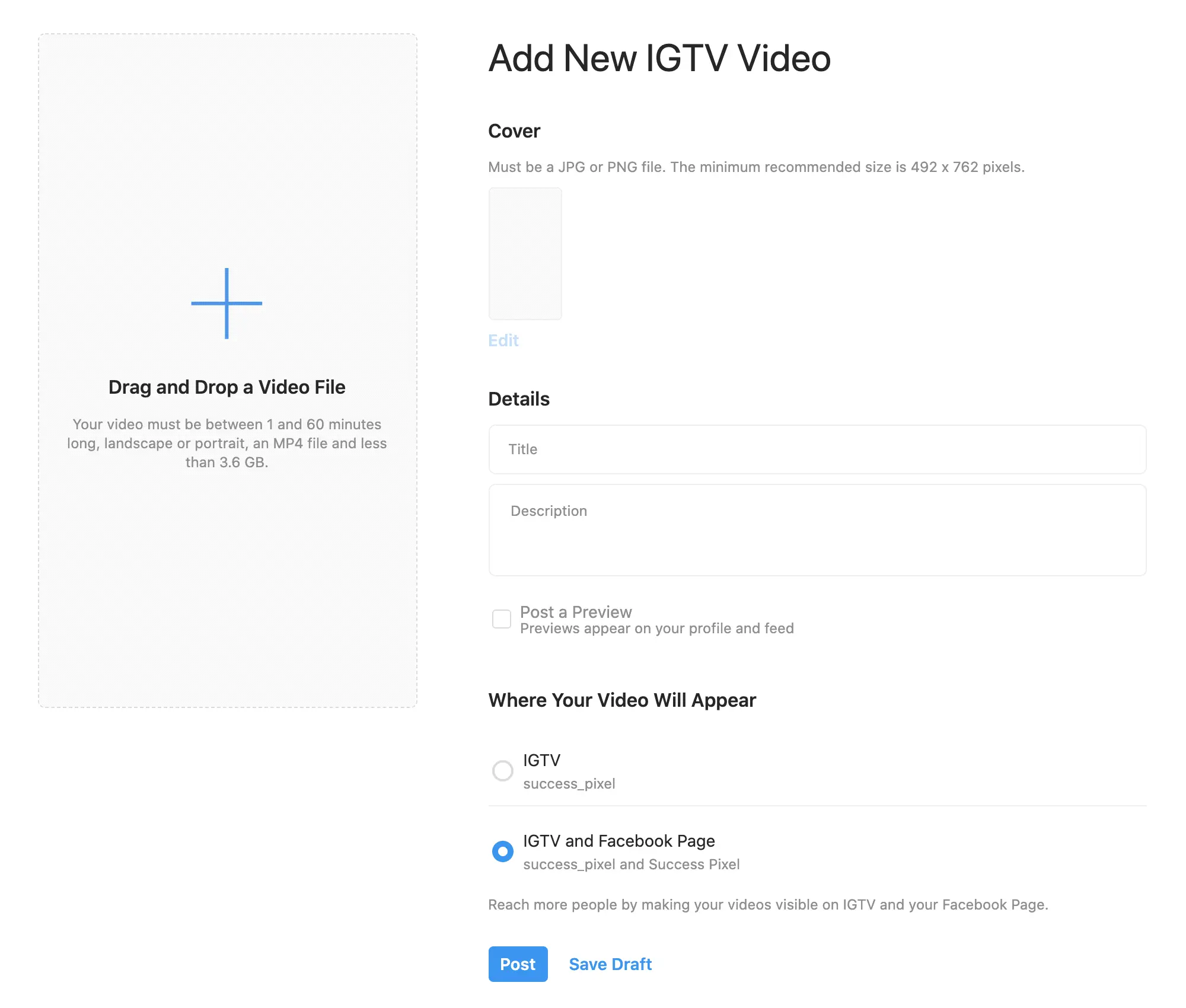 Learn more about the IGTV video requirements by visiting this page.
You can use desktop, Android, or iOS devices to share your videos on Facebook and IGTV. It's as simple as sharing images on Facebook.
Now, let's discuss how to earn money from video content.
2. How to Monetize Facebook Videos with Ads
Facebook for creators platform has enabled video creators to make money by showing ads on their qualified videos.
Here are the criteria to enable In-stream ads on your Facebook videos.
Facebook ad break requirements:
A Facebook page with a minimum of 10K followers
A minimum of 30K 1 minute views on your videos that are 3 minutes or more in length.
Apart from that, the page should be following monetization standards and content quality guidelines.
Video game creators who want to know how to make money by streaming games on Facebook can display In-stream ads on their videos after getting approval from the Facebook team.
I highly encourage you not to use copyright material from others, including video clips, images, music, or anything that may lead to the copyright strike from the original publisher.
In such a case, you may need to remove the video from your page or lose access to the Facebook monetization tools.
3. Enable Brand Collabs Manager
This feature allows Facebook creators to make money from brand partnerships.
If you have a large audience that loves your content, then you may collaborate with relevant brands to create and share sponsored content.
Facebook Brand Collabs Manager requirements:
A Facebook page with a minimum of 1000 followers.
15K post engagements or 180K minutes (3000 hours) of total watch time across all of your video content or a 30K, 1-minute views on your videos that are 3 minutes or more in length in the last 60 days.
The page should be following Facebook monetization standards and content quality guidelines.
If you have a large social fanbase with a high engagement score, then you can collaborate with brands directly to get extra money based on your performance.
Some brands may pay you for promoting the sponsored videos to the Facebook group members and messenger bot subscribers.
Since the organic engagement rate for Facebook Messenger chatbots and groups is comparatively higher than a business page, you can get extra money from such partnerships.
If you decide to include chatbot marketing in your monetization strategies, then MobileMonkey is one of the best free tools available in the market.
4. Fan Subscriptions
The Facebook Fan subscription feature is much similar to YouTube membership.
Currently, this feature is available for limited pages allowing them to create subscriptions to earn money.
The pages can choose custom monthly prices, offer exclusive benefits to the members who subscribe and grow the community of highly engaged supporters.
If you are ineligible to offer Fan subscription via Facebook Creator Studio but create valuable content that people may pay for, then create a private group on Facebook to offer monthly membership.
For example,
If you're an SEO professional who takes a close look at SE algorithmic changes, industry trends, and shares unique, high-quality content on this topic, then you may consider creating a subscription group for premium users.
FAQs
1. Can I earn money from Facebook videos?
Yes, you can earn money from Facebook videos by showing ads, paid partnerships with brands, fan subscriptions, affiliate marketing, merchandising, and many other ways suitable for your business.
2. How many views do you need to get paid on Facebook?
Facebook pays for per 1000 ad impressions and not for the video views. You'll get paid for the ads displayed on your videos irrespective of the total number of video views.
3. How do I check my Facebook monetization eligibility?
4. How much can you make off a viral video?
You can earn thousands of dollars by publishing a viral video depending on the total number of views, engagement rate, and monetization strategy. Affiliate partnerships and product merchandising will make more money than that of in-stream ad breaks.
Summary
Facebook video monetization is a much-awaited opportunity for streamers and video creators.
By putting in a bit of focused effort, you can start generating handsome money from Facebook ad breaks.
In case Facebook Creator Studio isn't giving satisfactory results, then you can explore other monetization methods such as direct brand collaboration, selling online courses.
If you have any questions about how to earn money from Facebook videos, then please leave a comment below.