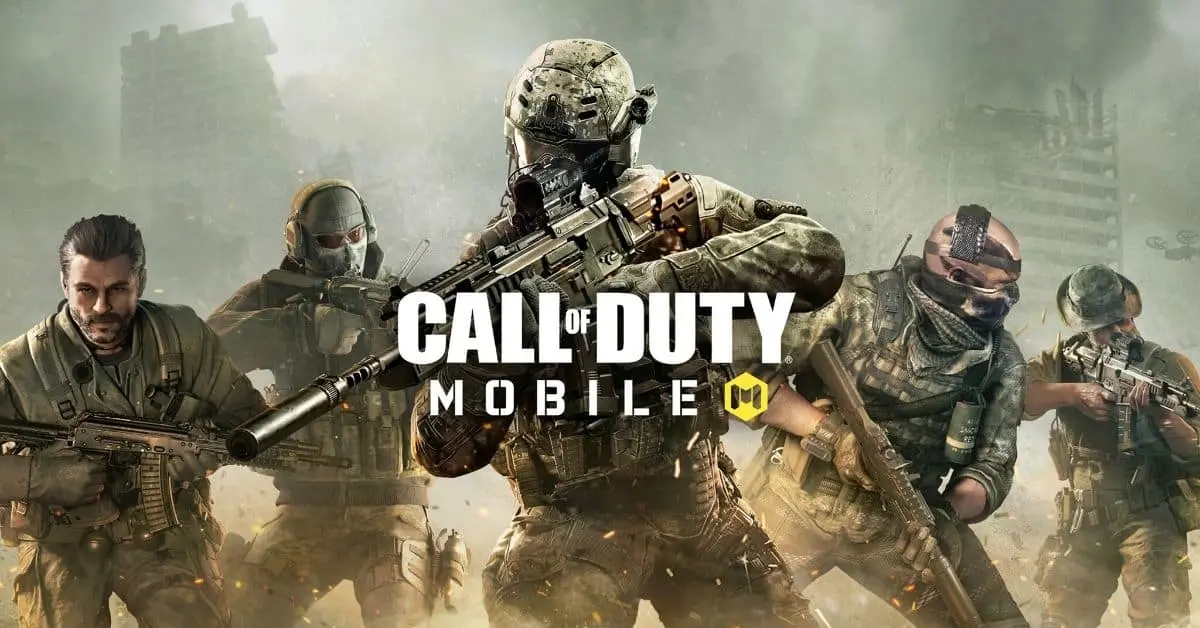 Affiliate Disclosure: I publish various content marketing strategies, online business ideas, blogging tutorials, review articles, and discount offers on my blog. My content may contain some affiliate links for products/services I use, love, and recommend. If you take action (i.e., subscribe or make a purchase) after clicking one of my affiliate links, I'll earn an affiliate commission at no additional cost to you. It helps me in creating more helpful content like this.
Do you know how to make money playing Call of Duty?
Whether you play a PC version or COD Mobile, there are many ways to earn a significant income.
Let's discuss how to earn real money playing Call of Duty.
1. Advertising
If you have excellent gaming skills, you can create a channel on popular video streaming platforms such as Twitch and YouTube.
These websites show ads on your videos and share a part of the revenue with you.
Nowadays, Twitch and YouTube have a few restrictions on getting into their partner program.
Once you fulfill their requirements, you will be eligible to show ads on your videos and monetize your channel.
2. Affiliate Marketing to Earn Money Playing COD
If you are seriously thinking of making money playing the Call of Duty Mobile game, you must include affiliate marketing in your monetization strategy.
You can promote the best products that you regularly use during the stream or gameplay.
E.g., smartphones, headphones, or controllers.
Add your affiliate links in the description section or ask affiliate merchants for a custom coupon code associated with your account.
When the audience purchases anything by clicking on your affiliate link or putting in your promo code, you will receive a commission for each qualified sale.
Since you don't need to look after inventory management and order fulfillment, it's the best option to generate a passive income playing Call of Duty.
Depending on which products you promote, Amazon, Gearbest, and Flipkart are a few reputed affiliate programs you can sign up for.
3. Accept Donations to Make Money Playing COD
By showing eye-popping gameplay, you can receive the attention of many people interested in Call of Duty.
Usually, viewers support professional gamers by sending donations or gifts.
YouTube has its donation feature called Super Chat.
This feature allows the creators to accept donations while the stream is on.
On the other side, the paying viewers get a chance to pin their comments for a specific duration depending on how much they have donated.
Super Chat feature supports streamers for their hard work, users to get better exposure, and YouTube to generate an additional source of revenue.
A win-win-win situation for all!
Similarly, Twitch allows viewers to support their favorite streamers by Cheering with Bits.
Since YouTube and Twitch take a significant cut of the total revenue generated via donations on their platform, gamers use third-party tools such as PayTM, Google Pay, and Instamojo.
Pro tip: You can use free broadcasting and stream management tools such as Streamlabs OBS or Streamelements.
These tools are fully equipped with advanced features, including Twitch and YouTube chat, live alerts, intuitive UI, and detailed analytics.
4. Premium Memberships
Monthly channel memberships or subscriptions allow you to generate a recurring income playing Call of Duty or other video games.
Twitch and YouTube have similar features built-in their platforms. However, you need to be a Partner or Affiliate to enable this option.
Beginners who cannot meet the requirements of YouTube or Twitch can sign up for third-party websites such as Ko-fi or Patreon to offer paid membership to their channel audience.
You can offer exclusive content access to premium members to keep them happy and connected.
5. Get Sponsorships or Brand Collaborations
Once you reach a certain level of popularity, many brands will contact you to sponsor your channel in exchange for promoting their products.
The sponsorship amount will increase depending on the number of subscribers and engagement metrics.
If you don't get such offers, you can reach out to relevant brands or hire an agency that connects creators with popular brands.
Recently, YouTube purchased FameBit to facilitate the entire process of brand collaboration for its users.
While Twitch or other streaming platforms don't have a dedicated brand partnership program, you can reach brands directly or via agencies to monetize your content.
6. Brand Merchandise
Once your channel gets a massive subscriber base, you can launch your brand merchandise.
People love to be connected with their favorite icons.
Selling branded merchandise is one of the best ways to earn money playing Call of Duty.
While purchasing inventory in bulk and selling for higher profit margins seems lucrative way, it's a risky and time-consuming process.
I'd suggest you partner with a dropshipping store that takes care of inventory management and order fulfillment.
You can add a nice profit over the base price provided by the partner store and sell those items to your audience.
Teespring, Streamlabs Merch, and MyDreamStore are a few websites that make this process smoother than you think.
Proper branding and design will help you to sell your merchandise at much higher prices.
If you don't know about branding and design, you can hire a freelancer on Fiverr or 99Designs.
Please note that using the Call of Duty Logo or other design elements may lead to copyright infringement. 
Don't use those elements on your merch without prior permission from respective authorities.
7. eSports
If you are confident in your skills, eSports is an excellent opportunity to make money playing Call of Duty.
You'll participate in the official COD tournaments or find many unofficial eSports platforms that regularly conduct Call of Duty matches.
Here are a few methods to earn money playing COD Mobile or PC version.
Participate in the official COD tournaments and win the prize.
Participate in an unofficial Call of Duty tournament and win the first prize.
Build an Online Battle Platform (eSports website).
Get Sponsorship as a pro gamer or team when you join a big tournament.
Become a Call of Duty coach to teach gaming skills and strategy.
You May Also Like