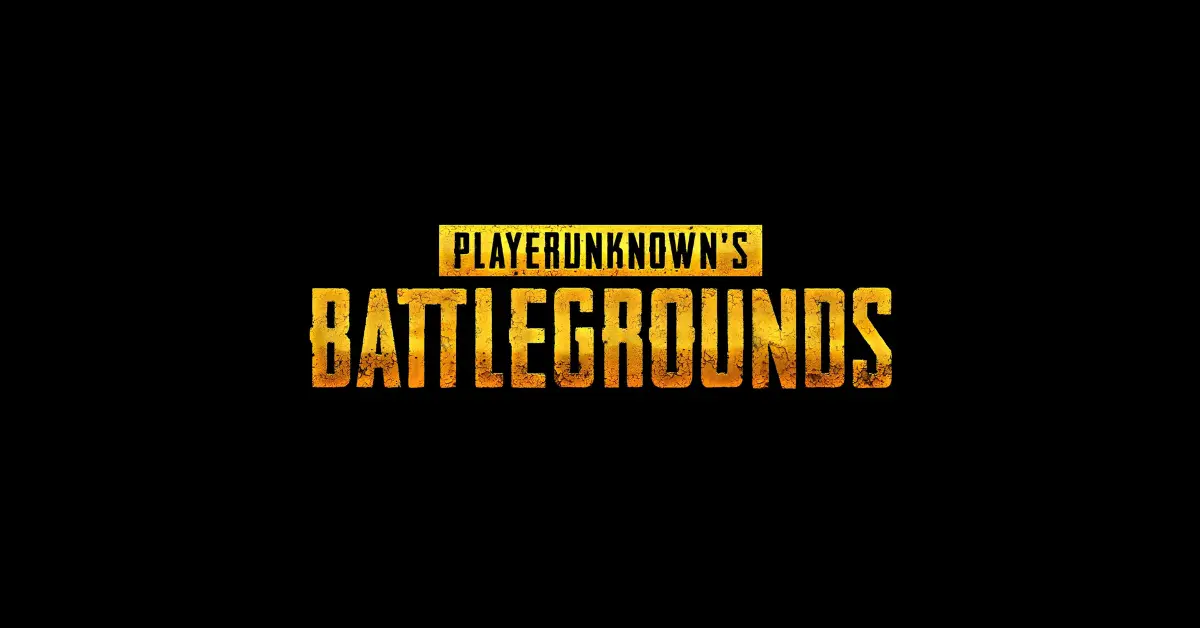 Affiliate Disclosure: I publish various content marketing strategies, online business ideas, blogging tutorials, review articles, and discount offers on my blog. My content may contain some affiliate links for products/services I use, love, and recommend. If you take action (i.e., subscribe or make a purchase) after clicking one of my affiliate links, I'll earn an affiliate commission at no additional cost to you. It helps me in creating more helpful content like this.
If you are an avid gamer, then you have definitely heard about PLAYERUNKNOWN'S BATTLEGROUNDS  a.k.a. PUBG Mobile game, or even played it many times.
While you can enjoy thrilling gameplay with a realistic battle experience, PUBG Mobile is a fantastic opportunity for many people to earn a passive income from it.
"But how to make money playing PUBG Mobile game?"
You know PLAYERUNKNOWN'S BATTLEGROUNDS  (PUBG) is one of the most popular and best-selling games offered by Tencent Games.
The mobile version of this game is top-grossing in the Action games category of the Google Play Store with more than 100 million installs on the Android platform.
PUBG Mobile is a free game and mostly earns its revenue through IAP (In-App Purchases) and advertisements.
Many people play PUBG Mobile regularly while a few are addicted to it and spend hours playing this game.
However, you might not think playing mobile games will be a reliable source of passive income.
In this article, you'll know how to make money playing the PUBG Mobile game, no matter whether you are using a mobile device or PC via an emulator.
1. Upload/Live-Stream Game-play Videos on YouTube
Are you a pro player of PUBG Mobile and could stun the audience with your gaming skills?
Don't just sit back.
Record your gameplay videos and upload them on YouTube.
You can record multiple videos in different maps (currently four maps are available) for how to get the best loot, how to survive, how to win the battle, or sometimes the funny moments.
And, the best part is that you don't need any investment except a smartphone with decent specifications which can render the game smoothly as well as a fast internet connection.
OnePlus 9 Pro (5G) is one of the best mobiles to get high FPS while playing graphics-intensive games like PUBG Mobile. Emulator players can choose an affordable gaming machine from this list that comes with dedicated video memory and SSD.
Once you start getting enough audience and engagement to your content, you can take advantage of live streaming on YouTube.
Once your videos are live and start getting engagement, you can start monetizing them using different ways.
2. Make Money with YouTube Partner Program
If you have video content that people love, YouTube will allow you to participate in its Partner Program (YouTube Monetization through advertisements – Google AdSense).
Although the YouTube monetization option has a few restrictions, including 4000 watching hours and 1K subscribers on a particular channel in the last 12 months, a single viral video can help you break this challenge.
Yes! It's a challenge, but beatable.
Consistency and creativity are a couple of things that will let you earn more money only from a single game.
3. YouTube Super Chat and Donations
YouTube has launched a new feature for live streamers similar to Fan Funding called Super chat. It lets viewers pay their favorite YouTuber to support his channel and grab attention with a highlighted comment which gets pinned for up to 5 hours.
Since PUBG Mobile is a viral game, many people watch live streams, especially when custom matches are organized.
If your live stream is worth watching, then people will be most likely to support you. Remember, YouTube has a 30% cut-off from Super Chat donations.
Similar to YouTube Super Chat, viewers can donate through PayPal (International) or PayTM, Google Pay, and Instamojo (Indian).
4. Affiliate Marketing
Sometimes pro gamers use fancy or advanced gadgets while playing the games to get a more realistic game experience. You might be using the same.
Since your followers may ask you which device or accessories you use to play PUBG mobile, you can recommend them some high-quality items and earn a solid passive income through affiliate marketing.
There are many things to promote, including but not limited to smartphones, earphones/headphones, gaming PC, and other accessories, etc.
You will earn around 1%-10% commission per sale, which may also go higher up to 50%.
Recommended Article: A Beginners Guide to the Affiliate Marketing
5. Sponsorships
Many tech/gadget companies and advertisers may approach you for sponsorships once you get traction and have a significantly big audience.
You can simply add a few seconds of ad video or narration for promoting the sponsored products/services or showcase their benefits as an end-user.
Depending on the video quality and audience size (i.e., subscribers count & engagement), you can get a few thousand or sometimes even more.
Newbies may not get many sponsorships, but the flow will start once they cross the 10K subscribers mark.
6. PUBG Merchandise E-store
Since PUBG Mobile is widely popular, you can start a PUBG Merchandise store online to sell physical products, including apparel, accessories, frames, and stickers.
YouTube celebrities and PUBG Mobile influencers can utilize this opportunity and convert their followers into paying customers.
Note: While creating merchandise e-store, you MUST create customized designs visually similar to the accessories or apparel used in PUBG Mobile, but they should not be the exact copies to protect your store from copyright and trademark violations.
7. PUBG Mobile Tournaments
Millions of gamers play PLAYERUNKNOWN'S BATTLEGROUNDS (PUBG) Mobile daily, and most of them are quite addicted to it.
Everyone is trying to win the game and achieve a better rank or title.
PUBG Mobile tournaments are another way to prove your skills as a pro gamer. Apart from that, you could earn a good amount of money either by winning or organizing PUBG Mobile competitions.
Win PUBG Mobile Tournaments
You can participate in some official and private PUBG mobile tournaments and earn prize money by winning the final round.
For winners, this amount is quite huge for some official tournaments.
This is an excellent example of winning money online without paying a single dime to play games.
Organize PUBG Mobile Tournaments
There is great news for all who want to know how to make money playing PUBG Mobile.
You can organize PUBG Mobile tournaments and create a stream of passive income while you are enjoying the gameplay.
To run PUBG Mobile Tournaments, first, you'll need a custom room card.
The PUBG room cards are available in Clan Shop and can be purchased with 300 Clan Points for each.
However, you are allowed to create only one custom room for every card bought through Clan Shop.
You need not spend real money to purchase a room card through Clan Shop.
The Elite Royale Pass users can get a 7-day room card by reaching RP level 91.
This card grants unlimited room creation for seven days.
How to Buy a Custom Room Card from Clan Shop
You need to complete daily clan challenges to earn clan points reward and purchase a room card for 300 clan points.
Room cards allow you to create virtual rooms to play with your friends or organize custom PUBG tournaments.
How to create a Custom Room
A PUBG room is a place where you can organize tournaments by recruiting custom squads or players.
In the Map menu, Select the Room option and then click on Create Room.
Choose the game options, including the Map (Erangel, Miramar, Sanhok, Vikendi, or Livik), Squad type, and Password if you want to restrict the Room access for the registered players only.
Now, you can click on the Create Room button located at the bottom, and your PUBG room is now live to play a custom match.
Send the room ID, password, and scheduled timing to the registered members or players whom you want to allow in the match.
How to Promote Your PUBG Mobile Tournaments
For many people, it may sound like a challenging task to promote their Custom PUBG Mobile matches.
Don't worry!
Here are a few methods to get enough players to participate in your PUBG Mobile tournaments.
1. PUBG Mobile Game
Try to play PUBG in Squad Mode and let people know about your PUBG Mobile tournaments using the Chat feature which allows both text and voice chat.
2. YouTube
If you have created a YouTube Channel to upload your PUBG Mobile videos, you can create an announcement using short videos or tell your audience that you are organizing custom matches and ask them to join.
3. Facebook
Facebook has different gaming-related groups where you may add your promotional message depending on the group rules.
In case you have a group or a business page, you can easily ask people to join your custom rooms. The Announcements/Pin feature of Facebook is also beneficial.
Live videos and FB ads are other couple of ways to promote your PUBG Mobile tournaments on Facebook.
4. WhatsApp
Many people have joined gaming WhatsApp groups where you can ask your friends to join your PUBG room.
There are many other promotional methods to make your tournament viral but remember you need to manage all entries, expenses, matches, and final results along with the prize.
So, keep ready documentation since you have decided to create the first room.
Managing PUBG Mobile Tournament Entries
If you have strong communication & marketing skills, you can add thousands of gamers to your list. However, managing such a big number of entries is not easy.
You will need to use different applications to manage all people who are interested in playing in your PUBG mobile tournament.
Here are some software products you can use to manage the workload efficiently and effectively.
1. Google Forms (Free)
Create a Google form where interested people can submit their basic info, including Name, PUBG Mobile username, email address, phone number, etc.
You can also add the Payment link in case you are charging entry fees for participation and the TOS/Disclaimer link.
If you want an advanced alternative to Google form, which can manage the data and communicate with users, then ConvertKit would the best option for a few bucks.
It will help you give a professional touch to data collection & email communication. Plus, the email addresses or data collected will help you in future events for future marketing campaigns.
2. Google Sheets/Excel
Although ConvertKit can manage all data on your behalf, using Google Sheets or MS Excel makes navigation and data management easier.
3. Instamojo/PayTM/PayPal
For premium tournaments where you charge for entry, these applications will help you collect money.
For small tournaments, you can use PayTM or similar mobile applications while payment service like Instamojo gives users a more professional feel.
Signup here for Instamojo and earn ₹500 absolutely free.
For international players, you can ask to pay entry fees through PayPal.
How to Earn Money from PUBG Mobile organizing Tournaments
As I said earlier, charging entry fees may be the biggest source of revenue, and you may earn 10-50% of total entry fees depending on the participation count.
However, entry fees may restrict some people who don't want to pay for playing PUBG mobile matches. In such cases, you may search for sponsors or CPA offers to make money and give the Winning Prize.
8. Create a Blog For PUBG Mobile Tutorials, News, and Updates
Since PUBG Mobile is one of the most popular games, many people search for tips, tricks, hacks, and the latest news on a daily basis.
According to KWFinder, the search term "PUBG Mobile" has massive 1,828,000 average monthly searches.
There are so many keywords/phrases which you can target and create a blog or website dedicated to PUBG Mobile.
You may add different tutorials similar to the videos you publish on YouTube or other video sites, News and updates, tips, FAQs, Information about Armory, Skins, Ranking System, etc.
If you are a graphics designer, you can create a wallpaper site. YouTubers who publish/stream PUBG Mobile can embed the video content on their website.
Important Notes:
Respect others' copyright and never try to infringe them so you may need to face legal consequences in the future.
Some people use CPA offers with fake UC generator scripts to make money, which doesn't seem ethical way.
If you think anything mentioned here is not an excellent method to earn money playing PUBG mobile, you can comment below.
Summary
I have tried my best to answer how to make money playing the PUBG Mobile game.
Now, it's your turn.
If you are a student, who wants to earn pocket money or a professional who needs a side income can use this guide to add some extra cash to his pocket.
Share this post maximum with your friends so that they can also get the benefit and earn some bucks playing PUBG Mobile.
You May Also Like