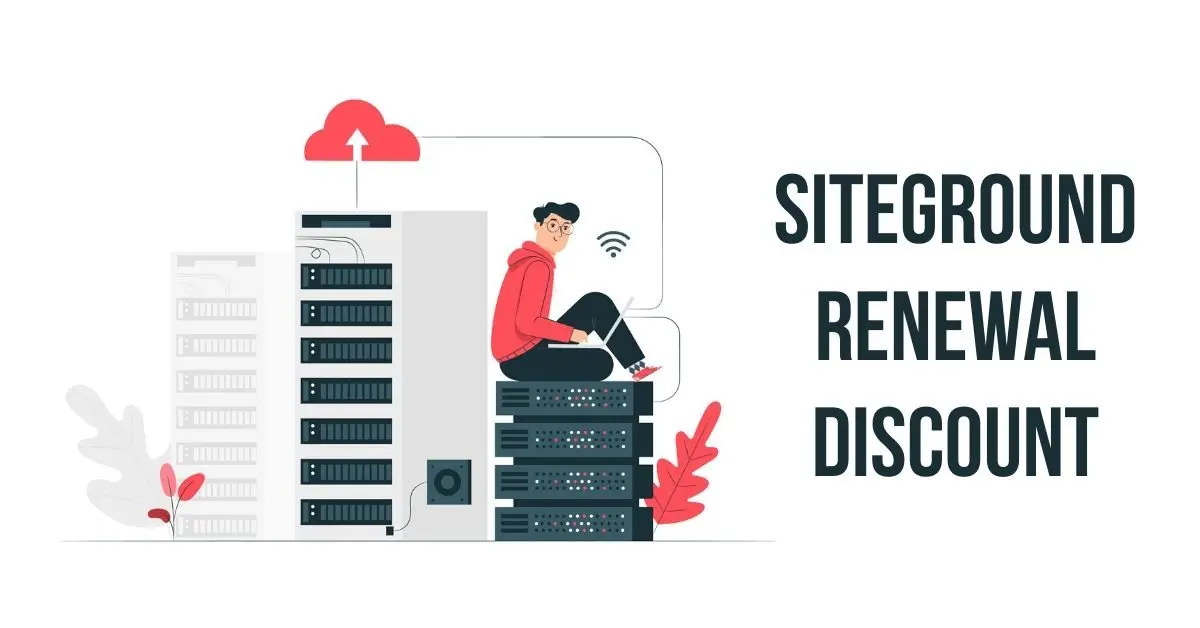 Affiliate Disclosure: I publish various content marketing strategies, online business ideas, blogging tutorials, review articles, and discount offers on my blog. My content may contain some affiliate links for products/services I use, love, and recommend. If you take action (i.e., subscribe or make a purchase) after clicking one of my affiliate links, I'll earn an affiliate commission at no additional cost to you. It helps me in creating more helpful content like this.
If you're looking for the SiteGround renewal discount coupon, then you can save up to 60% on your web hosting expenses.
Although SiteGround WordPress hosting offers exceptional performance and quick technical support when required, many people are worried about its renewal cost.
Since the SiteGround renewal seems too expensive after the initial promotional discount, beginners who haven't made a significant income from their blog may want to switch to another web hosting service.
In case you are in the same situation and thinking about whether you should continue with one of the SiteGround hosting plans or choose another web hosting company, then this article will help you make a better decision.
Why Do Bloggers Choose SiteGround WordPress Hosting?
SiteGround is one of the popular managed WordPress hostings. Recently, SiteGround moved to Google Cloud to improve the performance of websites hosted with it.
Apart from that, SiteGround offers free SSL, CDN, one-click WordPress install, auto-updates, automatic backups, secure hosting environment, and most importantly, the in-house developed supercacher technology for faster website speed.
Almost any blogger wants to focus on his core business and marketing activities instead of dealing with hosting technicalities and server issues.
The SiteGround pricing for the promotional period is heavily discounted, and you can pick its GrowBig plan for just $9.99 per month.
An ability to host unlimited websites with all essential and premium features makes this deal no-brainer.
SiteGround WordPress Hosting Pricing
If you compare any managed WordPress hosting with shared hosting, then it's a little expensive due to extra features and managed services.
Since the SiteGround is a managed WordPress hosting, it's also reasonably priced, and its plans start at $6.99 per month.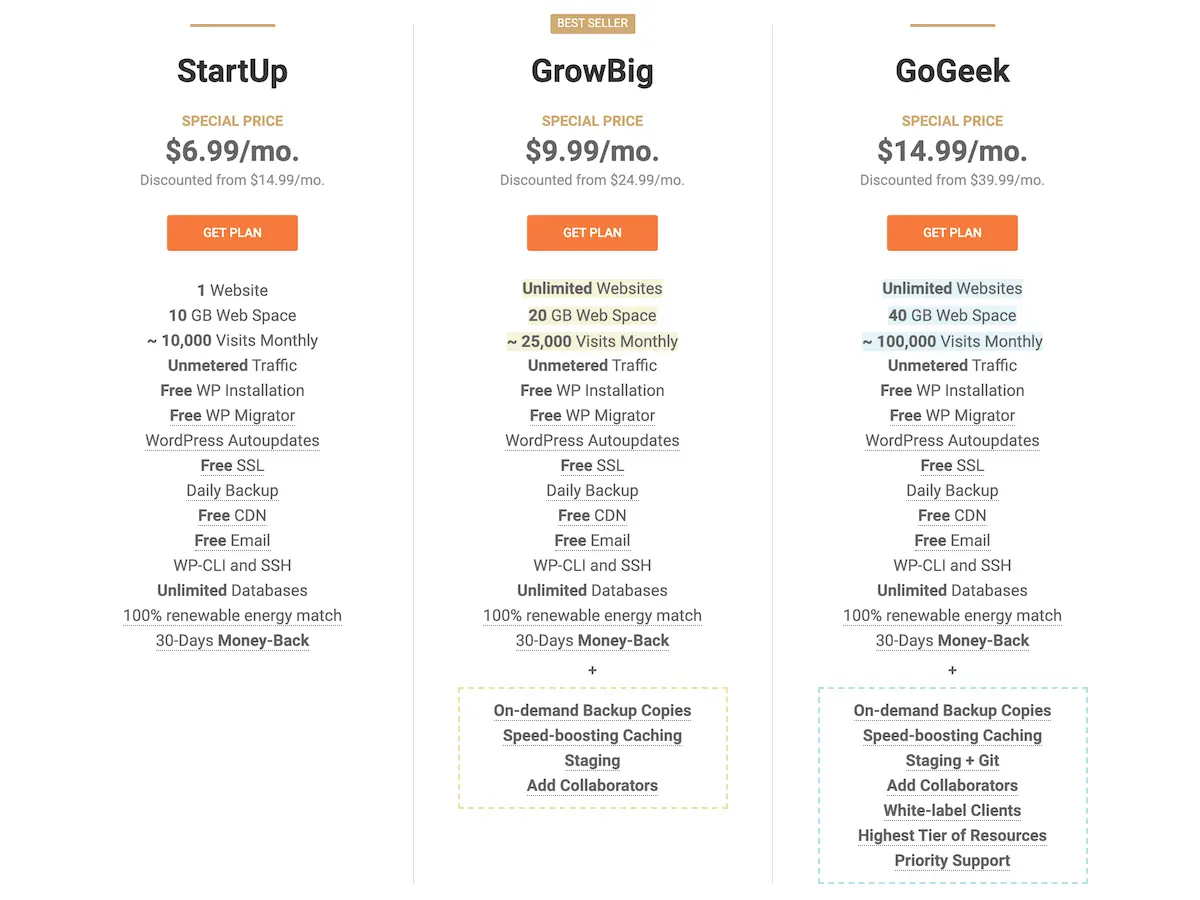 The higher-tier plans enable you to use additional resources but cost a few dollars extra per month.
However, the SiteGround offers a massive discount for its new customers, effectively reducing the web hosting prices by up to 60%.
Getting the managed WordPress hosting for just $6.99 isn't lesser than a steal deal.
SiteGround Renewal Pricing – Too Expensive?
The real problem starts when the initial discounted period ends. You need to renew the hosting services at a regular price, which is too expensive compared to its initial pricing.
It's all about the mindset.
Offering a managed WordPress hosting for such a low price isn't a sustainable business model.
Although SiteGround offers a considerable discount to lure new customers, it can't afford to share a lifetime discount along with top-tier performance.
You can test the SiteGround hosting performance for up to 3 years before deciding whether it's suitable for your business requirement or not.
How to Stop the Auto-renewal for SiteGround Hosting?
SiteGround hosting services are set to auto-renewal by default to avoid account termination and data loss due to the missing payment.
Since SiteGround keeps hosting account and site data for a maximum of 7 calendar days after the account expiry date, I recommend you not to touch the default settings.
In case, you want to migrate to another hosting company and are not interested in using SiteGround hosting services after the current service period; you can easily stop automatic billing by signing in to your SiteGround hosting account.
First of all, click on the Services and select the Hosting option.
Under My Hosting Plans, choose the hosting plan that you don't want to renew. Select the Manage option, click on the three dots symbol (⋮), and navigate to Renewal Settings. The auto-renewal popup will appear on your screen.
Now, turn off the hosting auto-renewal by selecting the toggle button and click on the Confirm button.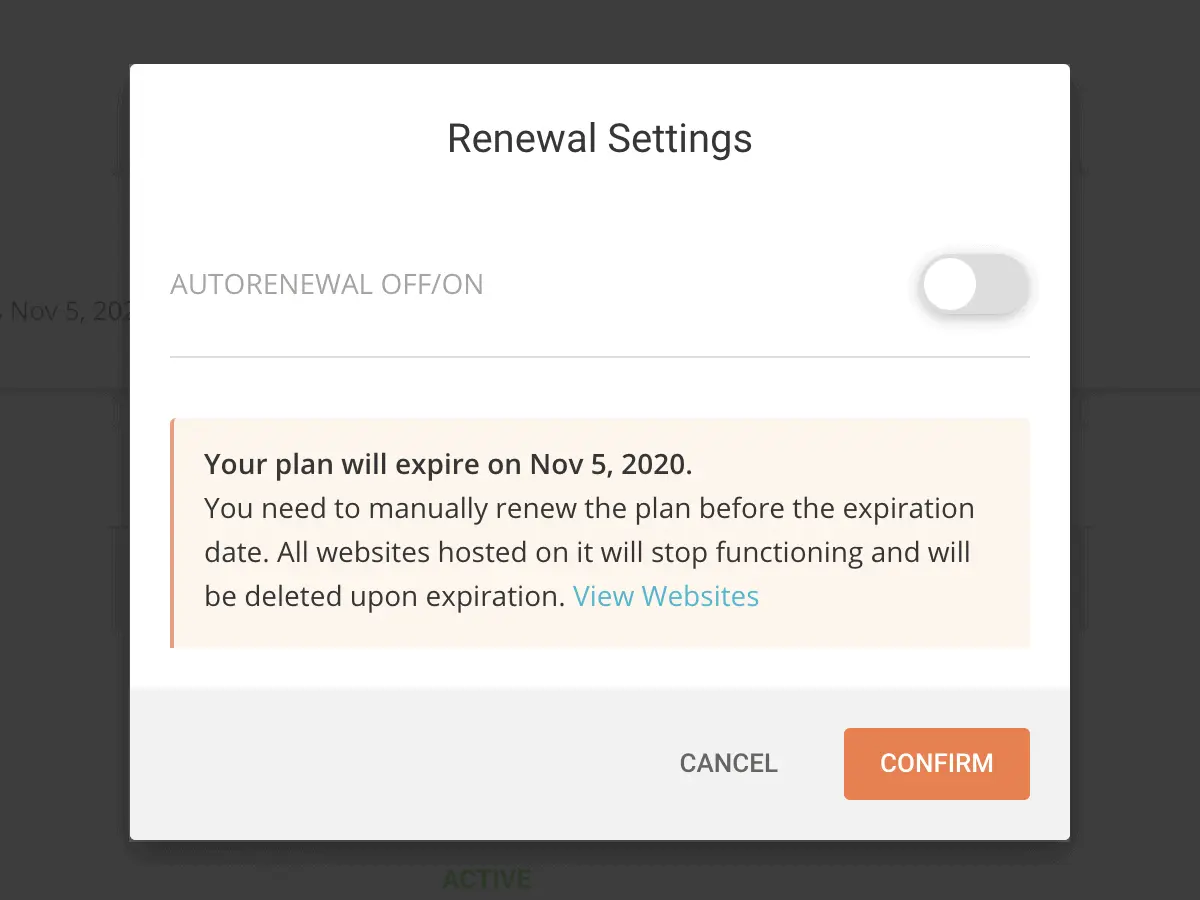 You have successfully turned off the automatic billing for your SiteGround hosting services.
You can revert the changes anytime or renew your hosting services manually if you decide to continue using the SiteGround WordPress hosting.
How to Get SiteGround Renewal Discount Coupon?
If you love the SiteGround WordPress hosting services and don't want to leave SiteGround, then you can renew it at the regular price.
People who know how to generate ROI from their blogging efforts, consider web hosting service as an investment and don't worry much about its renewal pricing.
Still, who doesn't like to save money?
Follow this guide to get an instant discount on SiteGround hosting renewal.
1. SiteGround Renewal – Too Expensive? Choose SiteGround Alternatives
If you're not able to get a custom SiteGround renewal discount coupon and don't want to use the secret method mentioned above, then you need to choose one of the best SiteGround alternatives depending on your site requirements.
I have already created a list of the best managed WordPress hosting.
Still, there are many great web hosting companies in the market if you don't want to purchase managed WordPress hosting which is a little more expensive than regular web hosting services. 
GreenGeeks and ChemiCloud are a couple of affordable web hosting services that offer excellent performance and friendly customer support.
2. Contact SiteGround Sales Team via Support Channels
Please note that the SiteGround web hosting renewal process is automatic.
So when the hosting renewal date is close, contact the SiteGround sales team and ask for a renewal coupon code.
Currently, SiteGround is offering a 20% discount on bi-annual renewals and a 30% discount on tri-annual renewals if you're paying upfront.
Considering the regular SiteGround pricing, 20% or a 30% discount helps to save a good amount.
Do you have excellent negotiation skills?
You may receive an additional discount on your web hosting renewal bills.
3. Get Up to 60% Instant SiteGround Renewal Discount [Secret Hack]
Here is a little-known trick to get up to a 60% SiteGround renewal discount coupon.
No doubt that SiteGround is one of the best managed WordPress hosting in the market.
However, many bloggers are in a dilemma of whether they should renew web hosting or not because they don't generate enough revenue in their first year of blogging.
If you're one of those who love blogging but aren't confident about paying the full SiteGround renewal price, you can follow this tutorial.
Please note that this trick works only if you have an active SiteGround hosting plan that's about to expire.
1. First of all, purchase a new SiteGround WordPress Hosting plan by clicking this special link. You'll get an instant 60% discount on regular pricing.
2. Make sure you're using a new email address and password.
3. Pick the GrowBig or GoGeek plan because these plans allow hosting multiple websites, offer premium features, and more server resources than the StartUp plan.
4. Once you complete the checkout, log into your new account and navigate to Websites > Site Tools > WordPress > Migrator, and generate a new website migration token.
5. Now, log into your existing site (old) and install the SiteGround Migrator WordPress plugin.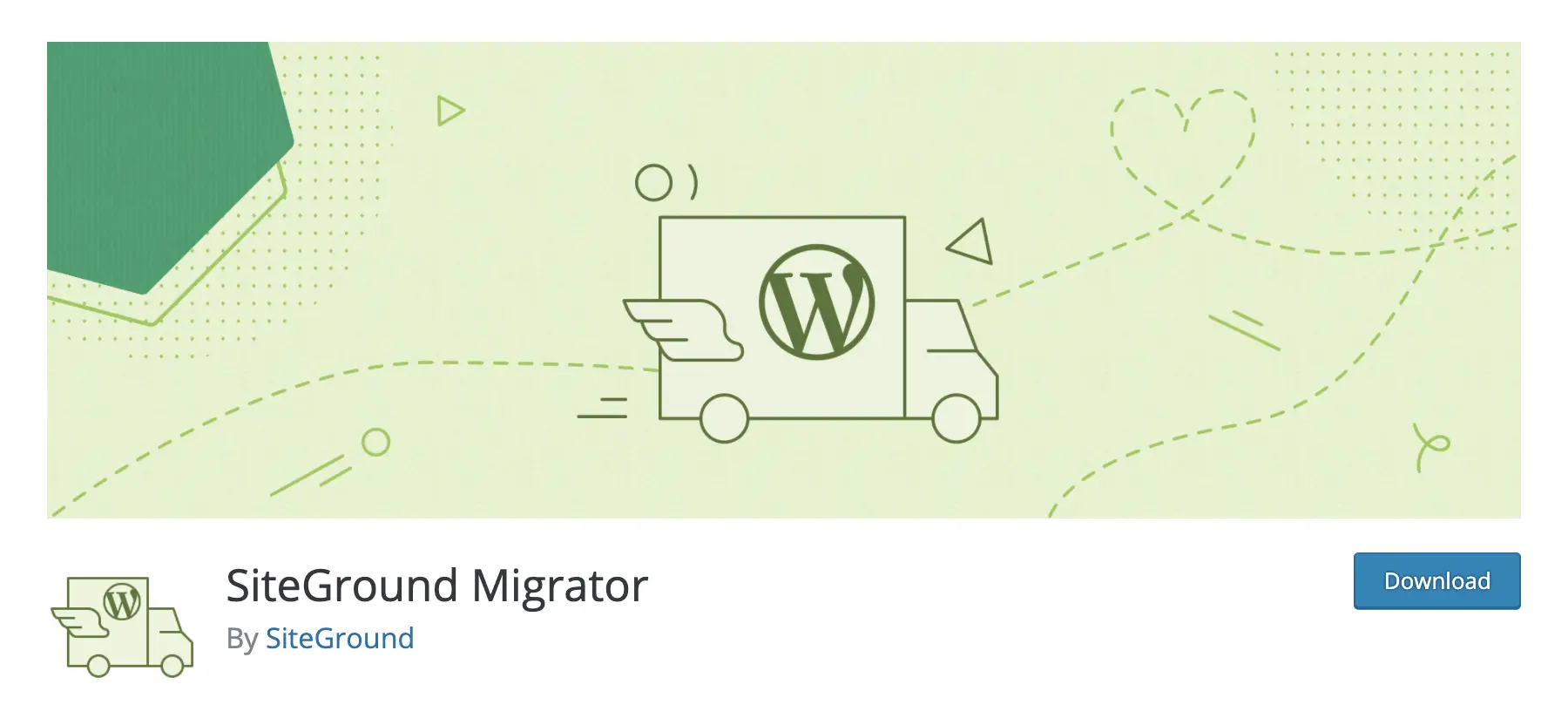 6. You'll see the SG Migrator option on the left-side panel of your WordPress admin dashboard.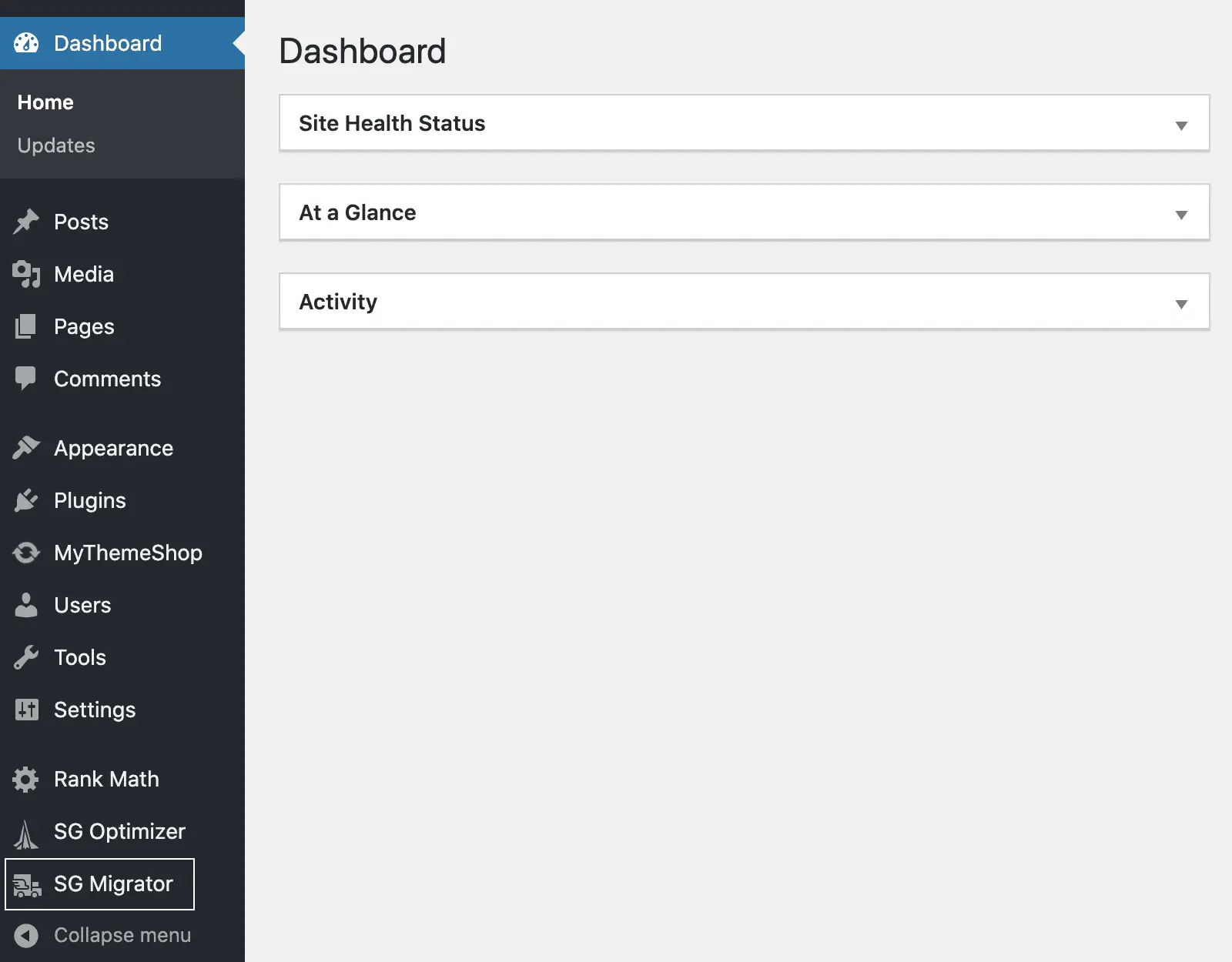 7. Once you click on this option, the SiteGround migration window will open.
8. Paste the migration token that you created in the new SiteGround account and click on the Initiate Transfer button.

9. The migration process will start, and your date will be transferred from your existing hosting account to the newly created SiteGround account.
10. When the website transfer gets completed, SiteGround will provide you with a temporary URL to check whether everything is working as expected or not.
11. After confirmation, change the nameservers that SiteGround has provided with a new account.
12. Please note that these changes may require up to 48 hours of propagation time. However, in most cases, it's less than 24 hours. Don't modify the site or any file during this period to avoid data loss.
13. After a few hours, check for the nameservers propagation by using the free online tool – who.is
14. Finally, take a backup of your old SiteGround account to your local drive and ask the SiteGround sales team to cancel your hosting account.
By using this trick, you can continue using SiteGround WordPress hosting without paying huge renewal charges.
FAQs Related to SiteGround Renewal Discount
1. How do I renew my hosting?
SiteGround hosting renewals are automatic as long as you have added a valid credit card or debit card. You may also renew your hosting manually before the expiry date by logging into your SiteGround account and navigating to billingbilling> Renewals.
2. What happens if I don't renew my SiteGround hosting?
If you don't renew your SiteGround hosting, a copy of your account data will be kept for one week. After that period, the account and the backup copy will be deleted from SiteGround servers. Therefore, I recommend you either take a backup copy to a local drive and migrate to another web host or renew your account within a maximum of 7 calendar days to avoid data loss.
3. Is SiteGround good for WordPress?
SiteGround is one of the WordPress.org-recommended web hosting companies in the market. It offers top-notch performance, a 99.99% uptime guarantee, robust security, advanced features, the latest generation WordPress technologies, and reliable customer support. I highly recommend hosting your websites with SiteGround. 
4. Does SiteGround offer renewal discounts?
Yes. SiteGround offers a 20% discount on 24 months of renewals and a 30% discount on 36 months of renewals of its web hosting services. However, you can get up to a 60% SiteGround renewal discount by following the secret hack mentioned in this article.
Final Words
SiteGround is offering top-tier hosting performance at competitive prices.
By paying regular hosting fees, you are helping them to serve you better and introduce more features to take your web hosting experience to the next level.
On the flip side, you must remember that money saved is money earned.
I recommend you purchase the SiteGround WordPress hosting for three years to get the maximum discount.
During this period, learn the legitimate ways to make money online, put this knowledge into action, and start making enough money to afford to pay your bills, including the SiteGround hosting renewal price.
If you loved this article, please share it with your friends and colleagues who are looking for a SiteGround renewal discount coupon or promo code.
Do you have any questions or want to share feedback?
Connect in the comment box below.
SiteGround Renewal Discount


Name: SiteGround WordPress Hosting
Description: If you're looking for a SiteGround renewal discount, then here is an exclusive deal to save up to 60% on your web hosting bills. Get the SiteGround discount coupon, promotional offers, and top SiteGround alternatives that offer free website transfer.
Offer price: 9.95
Currency: USD
Operating System: Linux
Application Category: WordPress Hosting
Author: Ankit Main
Performance

Security

Pricing

Support