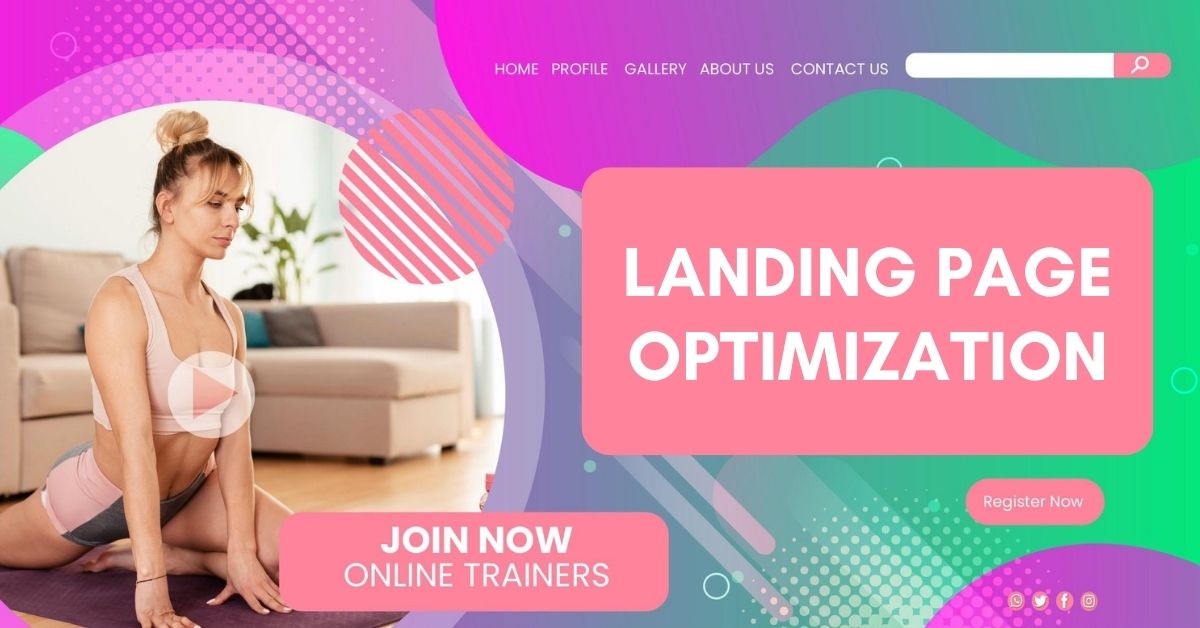 Affiliate Disclosure: I publish various content marketing strategies, online business ideas, blogging tutorials, review articles, and discount offers on my blog. My content may contain some affiliate links for products/services I use, love, and recommend. If you take action (i.e., subscribe or make a purchase) after clicking one of my affiliate links, I'll earn an affiliate commission at no additional cost to you. It helps me in creating more helpful content like this.
A landing page optimization can help you get more conversions if you are still waiting for them.
You can read hundreds of articles and books to learn best practices for landing page optimization.
It's the most common way amongst marketers to optimize the landing pages by reading other (best) strategies that claim xxx% uplift in conversions.
Have you gone through it?
Most probably!
However, you haven't got the expected results.
Am I right?
Otherwise, you wouldn't be reading this post.
See, every business is different, and more than that every person who visits the landing page is also unique. So, the strategies that have worked for others may or may not work for you.
You can see a little improvement, but it's not a 100% effective way to optimize a landing page.
What are the other options?
You can hire an expert to optimize your landing pages & expect some exciting results. He will analyze your pages and provide a list of suggestions. Then, of course, you have to either follow his recommendations precisely or pay him more to do it for you.
I know it's not an affordable solution for most small businesses and start-ups.
At the same time, you can't risk leaving your landing pages unoptimized, which are the most vital part of your business website.
You might be getting confused and thinking, "Then, what's another way?"
Am I right?
Don't panic. You need not hire an expert because after reading this whole article, you'll be able to do it yourself and achieve the same results as an expert.
Isn't it interesting?
Let's do it.
I believe you should be able to analyze your landing pages, find the errors, and optimize them yourself without investing a lot more in hiring an expert.
The process of landing page optimization is not as simple.
However, after reading this article, you'll get some knowledge about how to analyze landing pages, what's working better for you & most importantly, what to do next.
Knowing the insights about your audience or prospective customers make you fully confident to serve them with what they want to improve your overall ROI.
Today, I'm not giving you any random tips that you read & forget but the complete step-by-step process of landing page optimization with relevant examples.
So stay focused & read until the end to get the best of it because this post is going to be a bit longer than my regular posts.
Step 1: Google Analytics Analysis
Google Analytics is one of the best free tools to get insights about your visitors, the source, the device where they come from, demographics, and behavior with real-world data updated regularly.
Your goal is to identify the goodies & flaws on your page along with the required technical data like page speed, sessions, unique visitors, bounce rate & duration on the page, etc.
Here, GA will come into action, and sometimes you can take the help of a search console to find the technical leaks.
Once you get to know how the page is performing, you'll be able to decide on goals & strategies to accomplish them.
I have prepared a checklist to identify your current metrics so that you can improve them. It's simple so that anyone a bit familiar with analytics & webmaster tools can perform an audit to identify the current situation of your landing page.
Step 2: Heatmaps Analysis
Do you know what heat maps mean?
There may be a technical definition, but in simple words, the heatmap is a visual analysis of a web page showing on-page activities & metrics related to visitors including where they click and which elements distract them from taking action, etc.
Once you've completed the basic analysis of your landing pages, it's time to check your heat maps.
If you haven't set them up yet, now's the time to do so.
There are many tools, including heatmap.me, Hotjar, LuckyOrange, or you can use SumoMe WP plugin.
Just install SumoMe Plugin and enable the Heatmaps feature from your dashboard.
Isn't it simple?
By analyzing the heatmaps, you will know the behavior of people visiting your page and the elements distracting them like blog posts, navigation links, or ads that shouldn't be there. (We'll discuss it later.)
In addition to the heatmaps analysis, the scroll maps will show you how much percentage of your landing page visitor scrolls. It will help you to get an idea of where attention drops off, what content you need to serve, and how to prioritize them.
Both steps will tell you where you are getting stuck and how to eliminate those issues.
For example,
if you are running a paid marketing campaign for your product not performing well at a specific age group (not getting the conversions), then you can rethink your strategies to get a better result.
Another one is here.
If your page is loading slowly, or people don't find interesting content, then most probably, they will leave without scrolling down further.
There are many circumstances and reasons making people leave your page without getting a convert and you can easily find that with this method.
Step 3: State of Awareness Analysis
According to the best-selling author & entrepreneur, Seth Godin,
Marketing is no longer about the stuff that you make, but about the stories, you tell.
And the number one rule of a high-converting landing page is that it tells the story and answers the questions arising in the visitor's mind.
Even I have observed in traditional marketing that people don't care what you sell but care why you sell. The same psychology implies online, and if you answer their 'Why,' then your conversions will definitely be skyrocketed.
The online world is customer-centric, so you must understand the buyer's persona and identify the buying intent. Try to find who is on your landing page, what is their goal, and which challenges they are facing.
Simply, help people to achieve their goals, and you'll meet your own. It's a win-win situation for you both.
The Anatomy of a High-Converting Landing Pages
A high-converting landing page addresses every single visitor, speaks their language, and delivers the promise to them. To get there, you will need to:
Identify every unique visitor and what he needs.
The prospects go through different stages of awareness like identifying they have a problem, and finding a solution to buying it, and after studying them, you can craft great engaging content & landing pages.
For example, Will a person purchase a solution without knowing he has a problem?
Simply, No!
You should tell him that he has a problem and you are one to provide the best solution out there in the most genuine way. Then only you will be able to sell your product/service quickly.
Usually, there are five states of awareness.
Unaware
Problem-Aware
Solution-Aware
Product-Aware
Most Aware
Let me explain what the meaning of each state is.
1. Unaware
Suppose, a person is unaware of his increasing weight and doesn't have any diet plan. He is fine with the routine and hasn't experienced any symptoms of obesity.
2. Problem-Aware
The same person found that he has got some extra pounds than his regular and looks a little bit fat. He knows that it's causing him other health problems too.
3. Solution-Aware
Now, he gets to know that this problem can be cured. He is searching for tips for weight loss or medicines and found that he can lose weight with the help of a special diet plan or by taking some medication.
4. Product-Aware
He searched for the weight loss consultation (or medicines) and landed on your page. Maybe your product/service is the most appealing to him.
5. Most Aware
He knows that you can help him by catering a special diet plan and exercise for him or prescribing some weight loss medicines. He has decided to pay for your service/product.
This example will help you identify the state of awareness of your potential customer. It's just an outline. Studying the buyer's persona can help you find more insights.
When you create a landing page, your goal is to close the customer, and by knowing the states of awareness, you can cater the best content plan including the headline, value proposition, images & social proof.
Here I'm giving a few ways to figure it out.
Keyword Research & Analysis (search queries)
Segmenting your ads and testing them for different parameters or metrics
The behavior of visitors (new vs. returning, duration on the page, etc.)
What you can do for him and how to deliver the promised value.
Once you start knowing your customers, you can optimize the landing page where the visitors will get their solution by clicking on your CTA, making a conversion for you.
Delivering the promised value, you'll get a delighted customer, which often make you more benefits regarding social proof by word of mouth and lead the recurring sales too.
To achieve that you should craft the content best suited for every single visitor.
How do you do that?
Once you have undergone in-depth research for identifying the state of awareness of your visitors, you can figure out what content they require. It can be done by doing customer surveys, asking them for feedback, and conducting interviews.
Step 4: Customer Surveys and Interviews
As a marketer, you should know how a visitor behaves on your page. The analytical tools provide more accurate data about it, but why shouldn't you ask your customers a few questions, including their interests and challenges?
When you ask people to fill out the survey, you can identify what people like or don't like about you, how to represent your USP, and what they actually want, and create your content plan accordingly.
Not only the current or previous customers but the prospects also fill out your survey and give their feedback.
Other forms include interviews, polls, and live Q&A sessions.
But the most crucial part of this step is the list of questions you want to ask the people.
Here are some questions that may help you.
For current or previous customers, you can ask the following questions.
What problem does our product/service solve for you?
What's the unique point of our product/service that made you take action?
How is the product/service performing?
Is there any challenge you are facing currently after buying our product/service?
How will you rate it on a quality/performance/satisfaction level?
For potential customers, you can ask the following questions.
What's your primary goal or what do you want to achieve from our product/service?
Do you have any concerns about joining? (If yes, what)
What are the benefits we provide that make us unique?
If someone is not signing up or taking action, then you can ask, "What almost stopped you from signing up? ( or, being with us?)
By asking questions such as what stopped them from taking decisive action, you can find out the obstacles in your sales funnel and improve them.
Sometimes asking more personalized questions like their dream job or holiday destination, you can activate their emotional trigger & know the buying intent. It will help you then to create a solid content plan to make the best of it so that you can focus on the product/service, brand, customer or market that makes you successful in getting an uplift for your business.
Step 5: Content and Design Analysis
Now, you know your prospect's state of awareness and what promise you are going to deliver. It's time to start understanding the content & design of your landing page to make sure how you can achieve your goals.
Most of the conversion happens only when you answer the visitor's questions and give proof to match those answers.
You can find and implement a lot of best practices as you know your visitors, but many times, people have common queries regarding pricing, delivery & reliability, etc.
Be specific, give evidence, and add relevant CTA. You can follow the following sequence to boost your conversions.
Attract >> Value Prop >> Question >> Answer >> Proof >> CTA
Do you get it?
Let me explain a bit more.
The first two points are all up to you, how you have designed your page, including elements and most important, the value proposition or benefits.
The next point is asking questions. As you know your prospect, you can ask him questions in such a way that you can get an answer in your favor. Sometimes, it's better to pre-empt the prospect by answering the questions proactively that he may ask.
Since marketing is all about trust & building strong relationships, you can give a shred of evidence of what you're saying like other clients' testimonials, previous work, influencer's testimonials, and social counts, etc. Shortly, I'll be explaining this all.
Finally, the stranger whom you drive in your funnel is most likely to click on your CTA. (He must be capable of buying from his end!)
6. Landing Page Optimization Best Practices
As of now, we have only discussed the analytical part, but the actual work has begun now. Here, we'll review your content & improve your score.
So, let's get started.
The landing page has a lot of elements where optimization & improvements can be done, including a headline, image, form, CTA, color, and font, etc.
1. Headline Optimization
The headline is the most critical part of your landing page, and it should attract people and entice them to go through. Speak the customer's language here or relate the search queries directly. It'll help you to make people special thus you.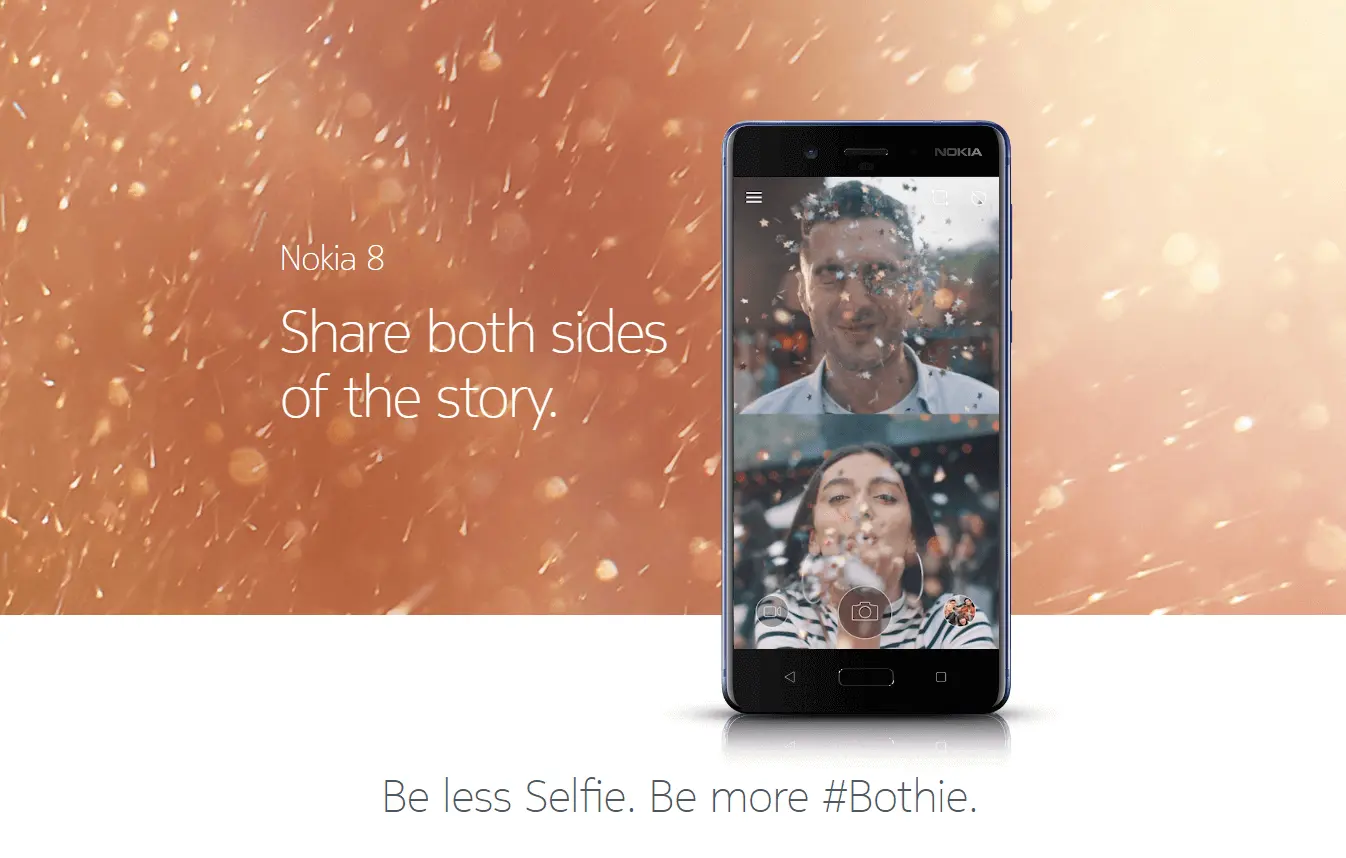 While writing a headline, take care of a few points listed below.
Be clear and concise but make sure it's delivering what you want to say to your customers.
It should stand out on your page.
Tell USP about the product or service you are offering.
It's better to have a punch-line that can be remembered easily rather than a crappy 10-12 words normal sentence.
2. Image Optimization
When a visitor comes to your landing page, the very first thing he sees is the header. You might have seen many marketers place an oversized banner image in the header, what's the benefit of that?
Here's the secret.
The large attractive header or hero images are meant to please the people visiting your landing page & instantly connect with them. As the human brain processes visuals much quicker, using them on your page is no-nonsense.
What could you do there?
Always remember, visual content or images should reflect the customer's mind. Adding a photo of happy customers using your product or service will help you to build trust and make people take an instant decision.
Just make sure visuals are not taking too much to render because the slow-loading sites get lesser conversions than usual. So it's better to host these contents over a CDN & optimize for quick loading.
3. Copy Optimization
Copy of your landing page includes subtitles, bullets, paragraphs, case studies, graphical representation, and much more.
Have you optimized it?
Your copy must support your value prop. Using plain and vivid language makes it much easier for people to understand what you want to offer them.
Don't do it much technically because people focus on benefits, not features. If you craft copy that motivates visitors by supporting the value proposition, it's effortless to direct people to CTA.
Remember the following points while optimizing landing page copy.
Every element of copy should support your value proposition.
Your copy is written in your customer's tone and voice.
Making it personal, friendly, or funny can boost your conversions.
A copy must be in plain & vivid language and tell the benefits, not the features. Also, check it for spelling and grammatical mistakes too.
The best place to tell your story is the copy, and you must take advantage of that. You can engage & direct people to take action just by storytelling.
Emotional triggers can be used in the copy.
All elements of the copy must direct the prospect to one CTA.
There's another term, Microcopy. It's the short text that appears on CTA, error messages, and forms.
Personalizing and optimizing it according to your goal will make people take the right actions.
The analytics will help you to optimize it, but funny words in microcopy have a greater chance of opting in people to your funnel.
4. Lead Form Optimization
What's the lead form?
The lead/registration form is a part of your landing page where visitors fill in their details, including their name, address, email, contact number, and website.
You may think it's just a form, but what can we do there?
Yes, you can do a lot there & improve your landing page score.
The lead form is the most overlooked part of the landing page, and ignoring its importance can cost you a lot.
To optimize it, make sure you have checked the following points.
Form length: It's not necessary to embed a long form on the landing page because just a single detail, mostly an email or phone number is sufficient nowadays to connect with the particular person. Excessive fields stop people from taking action. In certain cases, where you know the lead is warm & in the most aware state, you can use a long-form, just like HubSpot does.
Form fields: As I said above, a couple of form fields are sufficient because the rest information can be collected on the Checkout page.
Form size: Form size is also important because the extremely tiny lead-form where the visitors can't see their email address at once is a bad sign because there are chances of mistakes like entering a wrong email address. So make sure your form is enough large & everything is clearly visible.
Form placement: Actually, form placement matters a lot because it relates to human psychology. Adding form without a value prop is a big mistake you might have done before.
Make sure it's right & you have following the logic flow. A landing page without a sidebar is better because it decreases the distraction of visitors. You can divide the page into two parts, but the form should be placed in a prominent position & readily accessible across all devices & browsers.
Adding a long copy & making people a lot more to scroll down isn't also too good. It's difficult to say the best place, but A/B testing can help you out.
For creating solid lead forms, you can use a combo of Thrive Leads WordPress plugin and ConvertKit email marketing service.
5. Social Proof Optimization
"I already have a smartphone, and the market is filled with similar devices, then why should I buy yours?"
"Because we already have 46 million happy customers."
Isn't it the right answer here?
Humans are social animals. So, gathering social proof makes your brand much stronger & valuable.
The same principle applies to the landing page.
Whom will you trust: A landing page with thousands of shares and testimonials of happy customers/influencers or one which hasn't?
Adding social proof like the social media count, influencers/happy customers testimonials, or positive reviews can boost up your conversions skyrocket.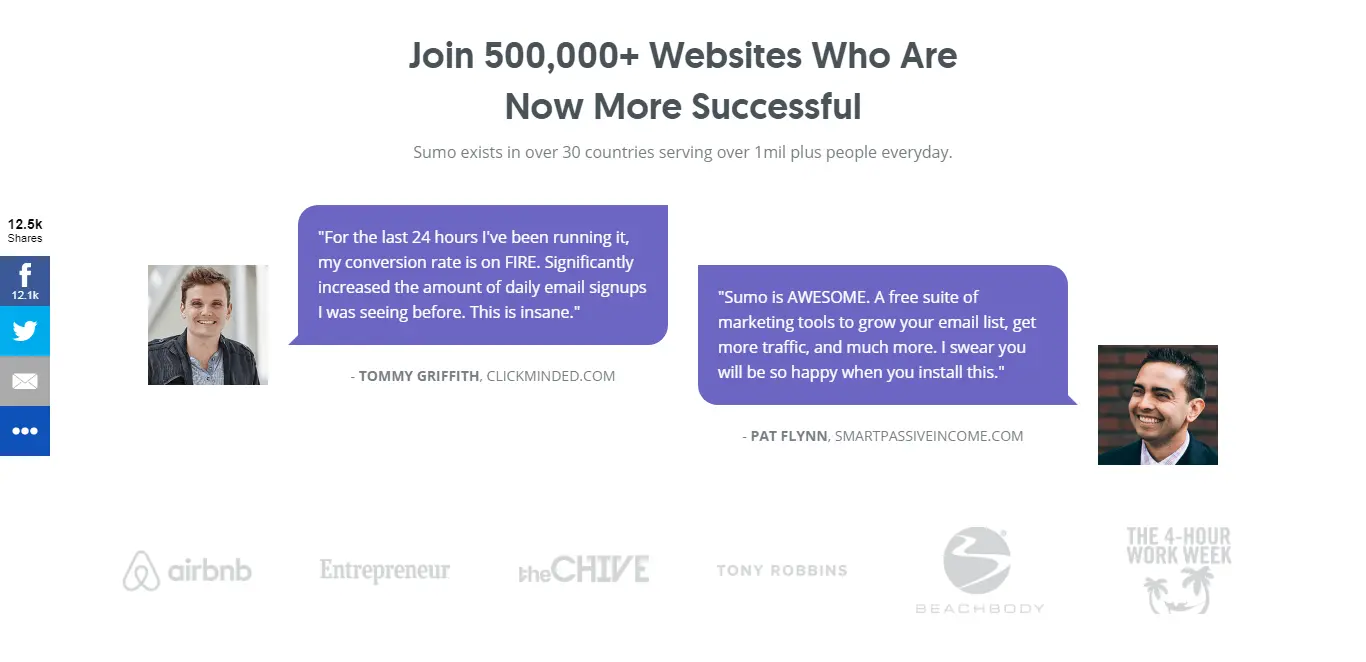 If you are convinced, then adding an address in the footer & live chat option can be beneficial. It builds credibility & trust as well as if anyone has a query, you can address it and resolve it rather than letting him leave without converting into a buying customer.
6. Call-to-Action Optimization
A call to action is an image or a piece of text that prompts people to take action. So it must match the prospect's state of awareness.
Call to action should naturally trigger prospects to move ahead to take the desired action, and that's why adding proper CTA relevant to value prop or offer is the most crucial part of CTA optimization.
Points to remember during CTA optimization.
Match the prospect's state of awareness & use relevant CTA you can offer a free ebook (CTA: Download/Grab My No. 1 Bestselling Book Now! etc.) to get a lead and then you can nurture it to drive the sales.
CTA should be clear. If you are using a button that is used mostly, make sure its size is optimum (around 250px * 50px). The mobile UX should be similarly examined & CTA must be easily clickable on every mobile device.
The font and color of CTA must be tested for the best results. It may differ according to the type of category. But using a darker CTA with light page background works nice.
Usually, one landing page has only a single CTA, but sometimes there may be multiple CTA (the services that offer packages by requirement like web hosting, email automation, etc.) but the intention should be the conversion/sell.
Adding social proof around it or sometimes giving a guarantee/assurance of service may help people to take positive action. e.g., 30-Days Money Back Guarantee, No questions will be asked, Try Free for the next 14 days, etc.
Here are the types of CTA that work the best.
What & Why
Here, you tell people what they should do & why. Giving a proper reason help people not only to take action but connect emotionally.
Because it shows how much you care about them and these people live longer with you, just the product/service must be good.
Prospect is taking action himself
This type of CTA is helpful in product-aware and most-aware states.
As people are already in the buying stage, they are most likely to take action by clicking your CTA. e.g., Add to my cart.
Prospect is asking for your favor
Though marketing especially inbound is a customer-centered activity, you are the one who is providing that product/service.
It's not necessary to compromise always, especially on price, when you know your product is worth it.
Many big brands use this type, and it works well when you are the segment leader & has a monopoly. e.g., Add me to the waitlist.
7. Color Psychology Optimization
Have you ever thought of your landing page without colors?
Understanding color psychology helps a lot in improving conversions.
Colors make a direct impact on the customer's mind. Why do you think, most of the food brands use red?
Every color makes a different impression on people's minds & it depends on gender too.  So by studying it, you can figure out what color scheme you should use.
Another one is adding white space around CTA, form, etc. It makes that part easily visible and prompts people to take action.
8. Layout Optimization
The landing page can be a page with a lead form & CTA or an entirely optimized page with a hero image to full page copy offering irresistible benefits. The success of it depends on how you have placed all elements on the page. Once you understand the logic flow of different elements, you will be better to arrange them into a high-converting layout. It's again a part of testing.
When a potential customer comes to your landing page, your goal must be to close him/her. So you should remove the elements which are not necessary including the navigation & social account links or random posts from your landing page.
If any newbie is putting an ad on his landing page, he must stop it right now.
9. Emotional Optimization
You may found me a stupid guy after seeing this point in my blog post about landing page optimization!
Am I one?
Definitely!
Here are the secrets that anyone does not tell others.
Have you ever heard the term loss aversion? It means humans prefer avoiding losses vs. acquiring the equivalent gain.
Let me explain how it works in just a couple of lines.
If you are selling an insurance service which is $100 cheaper than your competitor, then you can tell them, " Don't lose $100 on your insurance. Get the better one." Instead of "Save $100 on your insurance."
Limiting the number of products or service subscription or the time frame also trigger people to buy your product quickly. The offer for the limited times, especially well-promoted pre-launch & killer deals with discounted price get a massive response in a very short time.

10. Technical optimization
Technical optimization includes SEO, mostly keyword optimization, which is an integral part of copy optimization too.
Another technical point is page loading time. Make sure it's quick as as possible. Looking for errors like page crashes or form not submitting the information & rectifying them asap can save you a lot of bucks & frustration.
Wrapping Up
Now, you have got an idea about how to optimize the landing pages. Analyze your pages, create a future-proof strategy, and keep experimenting to get better results.
If you have any proven tips for landing page optimization which can be helpful, let us know by commenting below.
You May Also Like