Affiliate Disclosure: I publish various content marketing strategies, online business ideas, blogging tutorials, review articles, and discount offers on my blog. My content may contain some affiliate links for products/services I use, love, and recommend. If you take action (i.e., subscribe or make a purchase) after clicking one of my affiliate links, I'll earn an affiliate commission at no additional cost to you. It helps me in creating more helpful content like this.
Every business wants to achieve a better conversion rate during the holiday season sales.
People buy more during holiday sales due to discounted prices and promo codes. At the same time, these festivals open myriad benefits for people like us working in the sales and marketing industry.
You might have observed that almost every business gets busy with promotional activities to lure more customers with great offers and discounts.
My mailbox receives at least 20 promotional offers every day, and this number explodes to more than 50 emails per day during the holiday season.
Did I forget about Diwali, Black Friday, and Cyber Monday?
Traditionally, these days have a religious and cultural background, but you can find tons of special offers for purchasing different products and services at a very low cost.
You might be wondering why I'm saying this all.
Yes! There is a reason.
If you are an online entrepreneur or owner of an e-commerce store, you need to decide your strategies for this entire season.
Let's see some of the interesting stats before diving in-depth.
According to Semrush, overall transactions increase to 2x during Diwali where male dominates the market with an average of 70% of purchases against 30% of females.
The keyword "Diwali lights online" has the highest competition because many big brands including Amazon, Snapdeal, Flipkart, and ShopClues are advertising heavily while "Diwali crackers online" is the most searched long-tail key phrase found in SEMrush.
What can I say about Halloween? Although it'll be celebrated a couple of weeks after Diwali, you know the craze of it among kids as well as adults.
Halloween stores are ready to cater to every need of their customers, including costumes, decorations, and gadgets.
When we look back to the stats of the Holiday Season Performance of 2018, there are record-high $124.1 billion in total online sales. (Source: CMO by Adobe).
There's a lot to learn from this prosperous sales opportunity!
So, if you haven't started preparing your e-commerce store for the holiday season, then it is the perfect time to shift up a gear.
Prepare Your E-commerce Store for Holiday Season Sales
With a great chance of getting into retail, the upcoming festive season is extending out to give crowds more discounts and special offers enhancing their buying decision.
As big retail brands like Amazon and Flipkart release different deals throughout this season with up to 80% price-cut or even more, small retailers need to be smart about which discounts should they offer and when.
Using big data, these businesses can build strategies about which items to put on sale to achieve maximum profit, only slashing down prices when other sale methods aren't working or seem too expensive.
Here are some tips to improve your sales performance during this season.
1. Keep Your Eyes on Analytics
You already know the importance of analytics, but more specifically, you need to study SEO factors, including keywords, search volume, competition, and historical data.
However, researching other factors like CPC and competitors' price ranges may also help you if you're going with paid promotion.
These activities are necessary to cater better deals to your customers without compromising much on price.
Another benefit of analytics is that you can predict which products will get the most sales, including tech toys, electronics, game accessories, or apparel.
2. Shopping Advisors/Reviewers
It's hard for most businesses to answer how to cater to the crowds as consumers are seeking expert advice before making a buying decision.
There are many industry experts and reviewers influencing people about what products should they buy and shouldn't. Especially, celebrities, bloggers, and YouTubers with a huge following can decide where to lead their customers.
So, to make the most of this festive season, you must be literally spying the web to capitalize on these opportunities.
Note that not every opinion about your brand or competitor is true, there are a few fake reviewers too who ruin the reputation of any brand just for their sake and get maximum commissions via affiliate marketing.
Keep a solid plan ready to get rid of such people in an effective manner.
3. Look Towards Specific Places for the Best Deals
As I said earlier, spy on your competitors and find the best deals available online.
What products they are using, their prices and other policies, and where you can beat them.
Put yourself in the shoes of the buyer and decide what better you could offer to your customers without misleading them or compromising much on value or profit.
In case, you have genuine customers who are expecting the best deals throughout this season from their favorite seller (of course, you) that they can't get anywhere, tailor your sales techniques so you can offer them something impressive.
Consider combining two or more sales and including free bonus items as additional gifts or incentives.
How could you forget about free shipping? The word "Free" alone attracts more people though it's not actually free.
4. Don't Wait till the Last Minute
Though the festive season has just started, don't wait until the last moment to start your marketing campaigns.
Start building traffic sources in advance. This includes SEO, starting a blog and collecting email addresses to send your newsletter or offers, social media optimization, building hype around your brand with viral content or news, and running periodic limited-time deals/giveaways.
With all this, make sure your website is functioning well and can render within a blink of an eye with enough load. If not, switch to a better web hosting service and configure it for the best possible performance index and optimum loading speed.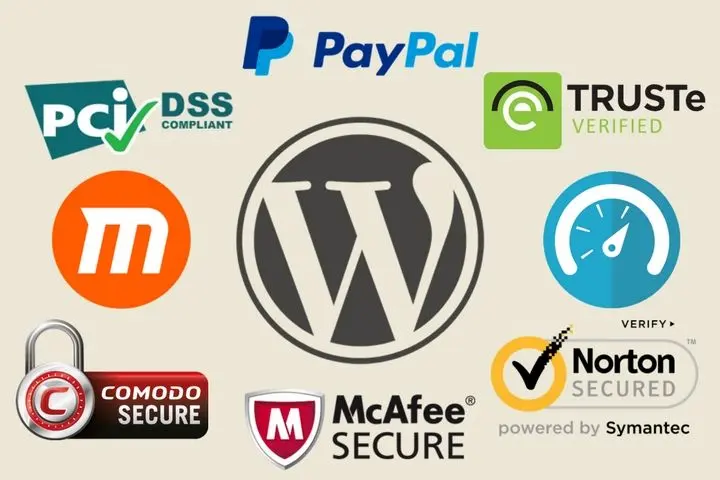 Other technical things like SSL certificates, CDN (Content Delivery Network), caching, etc. are also similarly important.
How can I forget about Image optimization?
Although eye-catching images and visual elements attract more people, leaving them unoptimized could be a huge risk for your business website.
You need not be code-savvy here, but make sure you have compressed the images that you upload to your site, including the product images.
Don't forget to add Alt Text, caption, description, and especially a custom URL to get a few quick conversions.
For the website look, i.e., layout, it should be well-optimized for retention of visitors and leading them into your sales funnel.
Updating the navigation to better the buyer's journey and testing all contact points like contact form, support phone numbers & email addresses, live chat feature, social media links and self-support options including knowledgebase & documentation can greatly help you to reduce further headaches.
Always remember, the first impression is the last.
Do all the preparation at least a month in advance. If you haven't, either you are not serious about your venture or may be facing big problems during your peaks.
It's never too late to start. So, look into these all things and also run a quick inventory check. This way, you'll have all your props and players in place, when the curtain goes up.
If it's not possible for your in-house team, hire an expert freelancer or agency to work on your behalf.
5. Make Sure Everyone Knows About Your Brand!
I have discussed how to build an audience beforehand, but you can't rely only on that particular list as it could be limited to get you an expected revenue.
So, let everyone know about your brand and the products/services you sell. Work on brand awareness through social media and display ad networks.
Occasionally, you can send mass emails or SMS blasts, but make sure to keep its frequency optimum and focus more on Open rate/CTR. Another thing to take care that your messages are visible to your audience and not going into the spam folder.
Thorough testing and analytics could be useful in that situation.
Other promotional activities like podcasting, influencer marketing, and optimized PPC campaigns can also be helpful.
For your existing customers, you can recommend the related products or services not only through emails or SMS but even when they are shopping on your site. You can use custom codes or some WordPress plugins to add this functionality.
Make sure that you are providing value to your visitors along with a great user experience to lead them in your well-optimized sales funnel.
6. Get Mobile ready
If you look at the analytics, mobile commerce is getting massive results during this season. Be prepared for it.
According to the Adobe Digital Insights report 2016
The distribution of website visitors during November and December for desktop computers, smartphones, and tablets was 50-41-9 percent respectively.
69% of sales made over those couple of months took place on desktop computers, 21% were on smartphones, and the least 10% were on tablets.
While smartphones and tablets weren't the leading sources of sales or the tools most visitors made their online purchases through, they still greatly contributed to the massive success of last year's e-Commerce spending.
So, always make sure your website is 100% responsive across all devices and browsers.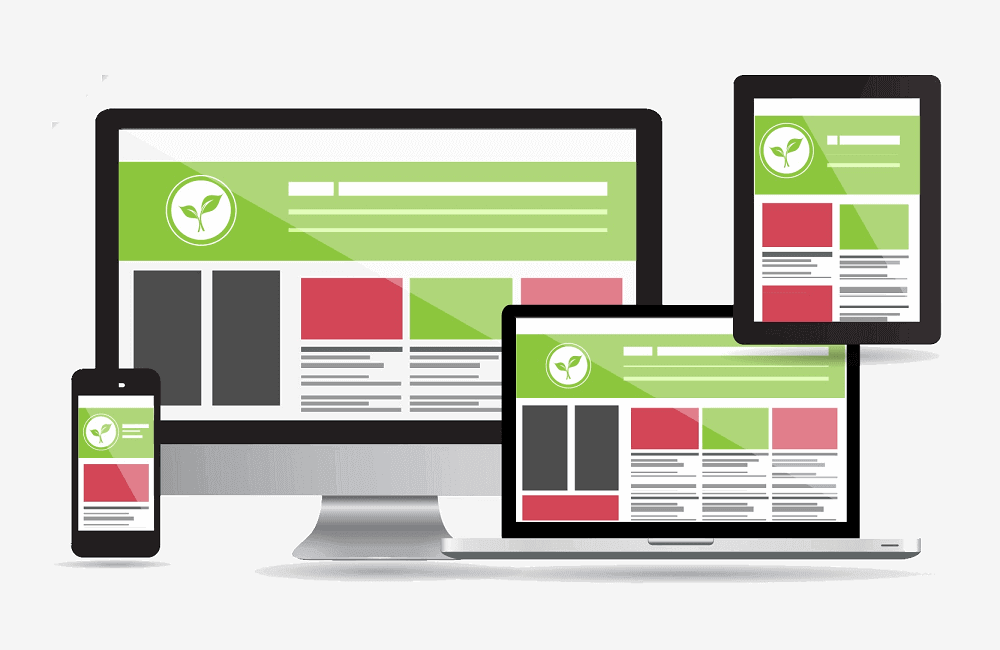 Check whether it's rendering smooth on mobiles using Google's Mobile-friendly Test tool and all links are working fine, especially shopping cart and checkout.
Don't just rely on tools available online; do some testing yourself using a smartphone and a tablet if you have one.
If it's possible, invest some budget in a mobile app. This will help you to send push notifications and remind the customers about the current offers and discounts because people are highly active on mobile devices.
However, you can send mobile push notifications for abandoned cart recovery as well as remind them about Wishlist products and limited-time deals.
7. Be More Customer-centric
People prefer online shopping mostly for deals to save some extra bucks, and the convenience of avoiding crowds occurs during the festive season versus a brick and mortar shopping.
Now, it's your responsibility as a seller to make their shopping experience great as possible you can. Having enough staff to handle every single task seamlessly, sufficient supplies & tools to process orders and deliver the promise is more important than any other task.
Keep everything as simple as possible, and your deals easy to understand, access, and cash in. Never let your customers go somewhere else for silly mistakes.
You can also use the following tactics to lure customers.
Incentivizing Wallet Payment
You can announce special offers for wallet payment, which is more convenient for people using smartphones, and tie up with certain payment processing/wallet companies to handle your financial transaction.
It'll help you give people special benefits to use a wallet like cashback points or extra discounts and reduce your complex multi-tasking.
Bank Tie-Ups
The people who shop online normally pay using credit/debit cards/mobile wallets. So, you can tie up with a certain bank(s) and give your customer a chance to save extra by shopping in your store.
For example, Amazon has tied up with SBI or Flipkart with HDFC & Axis, providing 5 to 15% off.
Offer Gift Cards
If your online store is large and popular enough that you think that gift cards/vouchers would get some traction, then definitely start advertising them on your site.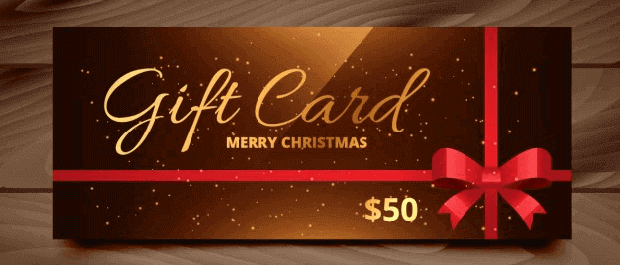 Put a promotion for them on the top of your homepage or unique spots including a navigation bar, sidebar widget, or pop-ups.
If you are creative, don't mind giving a festive touch to all your marketing campaigns as well as your store too. It'll help you to connect better with your customers.
8. Putting it Into Practice
Now, you have got a few more ideas to promote your store during this festive season and upcoming cyber week. There are many other sources you can use to learn about what, where, who, and how to tailor your sales and marketing campaigns for this opportune time to achieve maximum success.
If you have other ideas, don't mind to share with our readers. Write down your views about this article in the comment box below and be a part of this nearly $100 billion sales cycle.
More Resources: