Affiliate Disclosure: I publish various content marketing strategies, online business ideas, blogging tutorials, review articles, and discount offers on my blog. My content may contain some affiliate links for products/services I use, love, and recommend. If you take action (i.e., subscribe or make a purchase) after clicking one of my affiliate links, I'll earn an affiliate commission at no additional cost to you. It helps me in creating more helpful content like this.
Over 43% of the web is powered by WordPress, making WordPress themes one of the most popular products.
Most people starting a blog or a website find it extremely hard to choose between free vs premium WordPress themes.
What are the pros and cons of using free and premium WordPress themes? Which one is better for you and why?
Or, is it absolutely necessary to have a premium theme to create a professional-looking & well-performing website?
Do you have similar questions in your mind?
If yes, then you've landed at the right place.
Free vs Premium WordPress Themes: Pros and Cons
In this article, I'll discuss the advantages and disadvantages of free as well as premium WordPress themes so that you can decide which one is the best option to build your new project.
Pros of Free WordPress Themes
1. Free WordPress Themes are Free
The word Free itself speaks a lot.
Free WordPress themes are absolutely free to download and use. It means you don't need to pay a single dime to download a free WordPress theme.
As a result, it lowers the barrier to entry for people who want to start a blog or small website.
However, the word free can make people think twice and be cautious.
"If others are selling similar products for $xx bucks, why would they give it free when he has invested a lot of time, effort, and money in creating that particular WordPress theme? What's the catch?"
Your mind would have a similar question.
Otherwise, many people end up saying free themes aren't good or have low quality.
It's quite the contrary and not true.
From the above points, it's clear that free themes are extremely beneficial for building a website on a very limited budget.
2. Strict Official Review Process
Free WordPress themes available in the official WP library are held to meet higher quality standards. Almost every theme in the WordPress directory tends to be secure, and bug-free due to a strict review process.
The theme is checked before including it in the official theme library.
Automatic testing by a plugin and then manual review by a team of very talented developers ensures that the theme is potentially harmless and super powerful for the price you pay.
These themes are tested for standard-compliant code, support for WordPress standards, security, privacy, code quality including HTML & CSS, and other features including readability and optimization.
This entire process helps to maintain the required level of performance, quality, and compatibility. You won't believe but many premium themes break the standard WordPress development process.
Now you can imagine, what it takes for talented developers to build a quality WordPress theme that's included in an Official directory.
Here's the guideline for an official WordPress theme review process.
3. Leaner in Nature
WordPress is primarily a blogging platform that has now become a full-fledged Content Management System (CMS).
And, most of the themes available in the WordPress directory are focused on blogging and have limited features and minimalistic design.
As a result, you can design your website/blog with ease and same time your site loads quicker due to being lightweight in nature.
Yes, there're many themes crafted for a specific niche but they certainly have some limitations or lack of premium features where you need to upgrade to its premium version.
4. Easy to Download and Install
First of all, I'd like to mention that when I say free WP themes, I mean the themes from an official WordPress theme library and in certain cases, themes from extremely reputable theme developers.
If you like a free theme from the WordPress directory, you can simply navigate to WP Admin Dashboard >> Appearance >> Themes >> Add New and select the theme you want to install.
Check the reviews or average ratings (prefer >> 4 stars), theme update, number of installs and features, etc.
You have hundreds of options for a particular niche, so don't worry to click the next button to see another theme.
Once, you finalize the theme, click on Install and then Activate to complete the process.
Yes, you can also have a live preview. But in some cases, you may not see everything as shown in the theme demo due to a lack of demo data and required customization or settings.
Alternatively, you can download the theme and upload it via the WP Admin panel or FTP.
The themes acquired from external sources are installed in the same way.
To upload the theme, you can navigate WP Admin Dashboard >> Appearance >> Add New >> Upload Theme >> Choose File (.zip) >> Install Now >> Activate.
For the FTP process, you can use FileZilla. I'm skipping the process of FTP upload. If you want to know more about it, Google it or watch the video tutorials on YouTube or other online sources.
Important: I do not recommend my visitors download and install any free theme distributed by unreliable sources or nulled/pirated versions of premium themes.
In both cases, you open the doors to a huge potential risk of your site getting hacked by malicious attacks and loss of entire data.
5. They Support More Plugins
Here, I'm discussing the free themes from the WordPress library. Due to the strict review process and the developers following all required guidelines, almost every theme works perfectly with any plugin.
Why Developers Do Give Themes for Free?
If developers work hard to code these themes and follow the strict review guidelines, then why are they giving away these products for free?
This is an obvious question that can arise in anyone's mind.
Am I right?
You might have heard the proverb,
The Free is Free for a Cause!
It's hard to believe that you can easily get someone else's product free of cost where he has worked day and night.
You can ask yourself a simple question, "Why would a theme developer create a theme by investing his knowledge and resources, get it reviewed, and then offer it for free?"
What's the Catch?
By giving the theme for free, the developers have an opportunity to get their product reviewed by top people in the industry. It helps them to sharpen their skills and understands their mistakes if any.
The review process also decides the quality of coding. As a result, developers can ensure whether their products are meeting quality and security standards or if there's any loophole.
Themes in the official WordPress directory are available for everyone. This large user base can help developers to get feedback, the suggestions from end-users about its simplicity of use, quality, reliability, and features. which aids them to improve their themes and ensure growth.
Another benefit of giving free themes is building a portfolio and reputation. High-quality free themes often have a huge number of downloads & installs, it helps to get social proof to attract customers for paid customization or custom theme development.
Giving a theme for free also have one SEO benefit. You might have seen the theme footer with a link pointing toward the developer's site.
It helps them to improve technical SEO by getting a ton of quality backlinks, increasing brand awareness, and a load of traffic which is often a potential customer base for that particular company.
Cons of Free WordPress Themes
Remember, the disadvantages of either free or premium WordPress themes are subjective and can differ from person to person.
A limitation for a person may not be a cause of concern for other people. It depends on what you're looking for in that particular theme.
A few common disadvantages of using a free WordPress theme are mentioned below.
1. Limited Features/Functionalities
In rare cases only, free WordPress themes have everything required to build a professional website/blog.
Though they include standard features, most of them don't have additional high-end features.
Free themes are fine for creating a simple blog with minimal design or a website by hobbyist webmasters not intended to make money or for a business purpose because these sites don't need a lot of features.
E.g. Some free themes don't offer custom colors, typography or layout selection, and CTA.
2. Your Website may not Look Unique
I have already discussed that due to the nature of free WordPress themes, they are the first choice for beginners and small projects with a limited budget and are used by thousands, if not millions of sites.
At the same time, they have limited features, fewer customization options & visual layouts.
This all stops you from getting an out-of-box website design that reflects your business online.
You may know that the first impression is the last impression.
So, if you are not familiar with custom codes, especially HTML and CSS, you will end up with a common visual appearance of your website.
3. Limited Technical Support
Remember, free WordPress themes are distributed with no warranties, and developers are not obliged to provide you support or reply to your technical queries. If you get stuck anywhere or something goes wrong, then it's pretty much on your own.
This can be a big concern for people especially those who are non-techies or beginners as there are chances they'll need help at some point.
However, WordPress has a massive community of developers helping others if there's an issue regarding WordPress products especially CMS, themes, or plugins.
Apart from that, you can find some Facebook & LinkedIn groups as well as YouTube channels to find the solution to your problem.
But, this entire process is time-consuming and takes a lot of energy. So, if you're not aware of codes & can't customize your site or resolve your issues, you may need to hire a developer to work on your behalf.
For a business blog/website, it's no-nonsense to avail of priority support.
Do you know your WordPress expertise?
A few theme development companies provide decent support for their free themes. MyThemeShop is one of them.
They have more than 30 free products in their library. All of them are high-quality, SEO-optimized, and lightweight where you'll get quick support through their forum even if you're using the free product.
You have seen the pros and cons of using free WordPress themes.
Now, we'll discuss the pros and cons of premium themes, and what you should choose between free vs premium WordPress themes for your next website.
Pros of Premium WordPress Themes
1. More Advanced Features and Functionalities
If you compare free vs premium WordPress themes, you'll find more features in premium products.
For a business blog or a niche-specific website that requires a particular function, premium themes are a solid choice for any webmaster.
E.g. suppose, I want to create a job board to make money from sponsored listings, paid ads or subscription services, etc.
What would you suggest a simple free WordPress theme and tweaking it into a basic job site using some plugins or a high-end premium theme that includes all features required to build a job board to save my valuable time and development efforts?
Premium themes have unlimited customization options to their free counterparts and more design layout possibilities.
In some cases, premium themes are bundled with paid plugins which helps to save extra bucks on enhanced performance and functionalities.
In addition, Premium themes are responsive in nature and give optimal viewing and interaction or UI across a variety of viewports including different devices, screen sizes, and browsers.
It doesn't mean all free themes are not responsive. Some free themes which are not been updated recently may have this problem.
Google has launched a Mobile-first algorithm since 2015 and even free themes follow responsive web designs.
You can check your website for responsiveness by using either Google's Mobile-friendly test or the Responsive Design Checker tool.
In case, you find your site is not responsive, it's time to opt for high-quality WordPress themes.
2. Priority Tech Support
Since you've purchased the premium theme, the developers are obliged to reply to your support queries.
Priority tech support is one of the absolute benefits of buying a premium WordPress theme vs a free WordPress theme.
It helps you navigate with ease and opens the line of access to the web designers/developers with their knowledge & expertise to resolve your theme-related problems.
Is it really important to have priority support?
If you ask me this question, my answer will definitely be 'Yes'.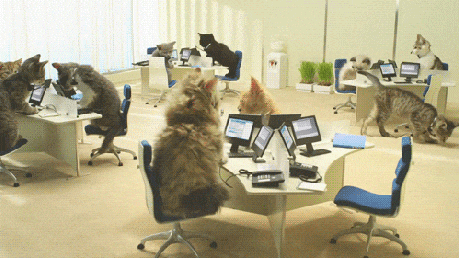 Because, I don't know how to code and people like me experience any problem, technical support is great to fix that problem pretty quickly and correctly.
Another benefit of priority support is that you don't need to wait in a queue for a long time or spend hours finding the desired solution on Google and different web forums. Overall it helps us to save time and utilize it for other important tasks to improve productivity and overall work efficiency.
What do you like: a quick and correct solution or wasting long hours on the web to find the appropriate answer?
You may sometimes find yourself empty-handed.
If you purchase a premium theme, you can ask developers for support using forums (popular), email/support tickets, live chat, or a phone call.
Sometimes you may get exclusive video calls on Skype to avail of priority support.
However, you must know whether you need to pay for support or not. Depending on the product or membership you buy, premium support may last for 3 months to a lifetime.
So, pick your product wisely and check what kind of tech support the developer provides and whether it's free or not.
Important: If you're thinking to use themes from ThemeForest, the most popular theme vendor online (a division of Envato Digital Marketplace), you may need to pay extra bucks for support.
3. Premium Themes are User-Friendly
I don't want to open a debate here, but anyways premium themes are more user-friendly.
If you using a free WordPress theme, you can only change the site title, description, logo, and favicon with ease. If you want to move further even remove a credit link in the footer, in more than 90% of cases, you'll need to open the theme editor and make changes in the footer.php file to remove that link.
Changing layouts, typography, header, and sidebars as well as ads management could be a hustle for non-techies using free WordPress themes.
Whereas premium themes have an option-rich admin panel and tons of customization possibilities that allow you to easily navigate the theme, adjust theme settings and make changes to the visual appearance of your site within a few minutes.
If you have any doubts, install and activate the free theme you like and try to change your website into the desired one that you dream to build.
I'm pretty sure, you'll have a hard time even if you're doing some basic changes.
Unless you're a web designer or developer, you may find it hard to figure out how it can be done.
But premium themes can save you from that if you have a user-friendly theme from a reputed theme club.
4. Regular Updates
Since its launch WordPress is constantly updating and currently rests on 4.9.1
Undoubtedly your theme also needs an update to be compatible with the latest version of WordPress to keep you ahead of your competition and save you from vulnerabilities.
There are only a few theme clubs that provide updates for their free themes. It means you should either lose a lot of hard work in site development and customization or keep the compatible version (older) of WordPress for as long as possible which puts your site at risk of severe security problems.
Do you know the popular AdSense theme, MTS AdSense is updated 38 times to date from its initial release in September 2016?
Another disadvantage of using the older version, you'll not be able to get the benefits of the latest or newly added WordPress features and functionalities.
On another hand, premium WordPress themes are regularly updated to meet the coding standards requirements of the latest WordPress updates.
In addition, theme developers may add some extra features to improve its core functionalities and aesthetics giving a pleasing and seamless user experience. Almost every premium theme comes with automatic updates feature and you can either set complete automated updates or do that with one click from your WP admin dashboard.
5. Unique Visual Appearance
Free themes often carry a pretty basic and generic visual appearance and your website may look common like thousands of others.
If you compare free vs premium WordPress themes, you can feel proud for paying a few bucks for a unique design. Premium themes are often bundled with a large variety of design elements that do not come standard on free variants.
If you`re thinking to create a unique and top-quality design for your own website or one of your clients, premium themes definitely beat free themes.
Additionally, more options for customization allow you to create an out-of-box design that people love to see. Since premium WordPress themes are associated with a certain price tag, fewer website owners use them to build their projects leaving room to create a unique visual appearance.
6. Security as a Top priority
First of all, tell me whether you've heard about the Panama Papers case or not.
The Mossack Fonseca (MF) data breach a.k.a. Panama Papers is the largest data breach of journalists in history which includes over 4.8 million emails, and has been made by hacking emails via WordPress.
For anyone who is saying no to paying for a quality theme, I'd like to warn you not to use free themes or free alternatives like nulled or pirated versions of premium themes.
Because most of the free themes (not all) especially those are downloaded from unreliable sources may have injected with some malicious code.
These scripts are used by hackers for malicious attacks for their individual benefits whether it's money or some political interests like ruining the reputation of competitors.
"How to secure my website?" This may be the obvious question that arises in your mind and the solution is the premium WordPress theme from a reputed theme developer.
These people invest a lot of money and time to meet the highest security standards to save you from potential threats.
7. SEO-Friendly
If you're not quite sure about what SEO means, here is a quick overview.
SEO stands for Search Engine Optimization which follows some techniques to optimize your web pages for yielding maximum search traffic based on where your site has been ranking in search results.
If you closely see the benefits of premium themes, you'll understand that high-quality premium themes are coded to meet all the latest SEO standards and optimized for speed, Schema markup, better UI/UX, and maximum customer engagement to improve bounce rate, etc.
These practices help your site to rank higher in SERP to drive a load of traffic to your web pages.
8. Cost-efficient Solution to Build a Professional Website
Really?
Yes, it's hard to believe that premium WordPress themes are cost-efficient. Once you start using a premium theme you'll understand what I'm saying.
The premium theme often comes with importable demo data to instantly start building a new website to get a quick view of how it looks like while it rarely happens with the free themes.
I'm pretty sure that if you compare the free vs premium WordPress themes, the value provided by the premium products is quite high than its cost.
For timely support for tech queries and customization (approved by support staff), regular updates, better security, and performance, etc. you should not mind paying a little amount upfront for the premium theme.
On the high-end side, buying a premium theme for less than a hundred dollars is an excellent option to build a professional site rather than paying a few thousand dollars for hiring a web designer or WordPress developer to create a custom web design.
Cons of Premium WordPress Themes
Remember, not all premium WordPress themes are perfectly crafted. Choosing a poor-quality premium theme could cost you a lot. I have listed some disadvantages of using them.
1. Premium WordPress Themes Can Be Quite Expensive
You have a ton of choices when you think to go with a premium theme but sometimes it can be over your budget.
Besides that, most of the premium themes require yearly licensing or you need to purchase a costlier lifetime subscription which is definitely a deal-breaker for many users, especially who are just starting out.
2. Too Many Unnecessary Features
In this competitive era, theme developers try to add too many unnecessary features to sell more themes.
Most websites probably never use all features, still, these unnecessary features can bloat your website making it slow and downgrading the overall performance.
3. They Don't Undergo Any Official Review Process
If you are not aware of backend development standards, then you may end up buying a premium WordPress theme that looks pretty good but has poor code.
This may result in incompatibilities with different WordPress plugins stopping you from adding more features and functionalities while keeping your site performing smoothly.
It happens because premium themes don't have to go through a strict review process and you're pretty at on yourself if you face such a problem.
Know What You Are Buying
Remember, when you purchase a regular license of a premium theme, you're not hiring that theme shop or developer for exclusive customization or setup.
You may not have the right to resell the product unless stated by the theme developer and it's not covered by any warranty.
Most of the popular theme shops give access to their documentation and support features (via forums) if you need any help. You may get preferential or dedicated support according to the theme club's policy and the amount you pay.
But generally, any premium theme shop should have high-quality products, a timely support system, extensive documentation, and instant activation.
Free vs Premium WordPress Themes: Preferred Applications
Choosing between free vs premium WordPress themes can be time-consuming and you may get confused about what you should use for your website.
Ask yourself the following questions and most probably you'll get answers instantly.
Which features/functionalities do you want to add to your site?
Are you able to troubleshoot the problem, if any?
What do you want, a professional website or a basic one carried by thousands?
Free WordPress Themes are suitable
If you want to start a personal/hobby blog.
You're fine with minimal features.
It doesn't bother you if your website looks pretty common.
You don't need priority support and you can fix the problem if any.
Premium WordPress themes are the Perfect Choice
If you want to start a business blog or professional website.
You need a ton of features.
You're thinking to create a breathtaking design that looks unique.
If you need an exclusive line of access with theme developers in case something goes wrong.
Free vs Premium WordPress Themes: Conclusion
You better know what's the perfect fit for your website according to your needs, budget, and expertise level.
However, I'd like to suggest that you should not mind paying a little upfront to give yourself peace of mind.
In fact, it may be worth every single penny you've spent and ended up paying for itself. Save yourself from Googling long hours and browse web forums to get solutions.
Say Goodbye to the security problems and welcome today to a unique, SEO-friendly, consumer-approved beautiful website.
Buy premium, be premium!