Affiliate Disclosure: I publish various content marketing strategies, online business ideas, blogging tutorials, review articles, and discount offers on my blog. My content may contain some affiliate links for products/services I use, love, and recommend. If you take action (i.e., subscribe or make a purchase) after clicking one of my affiliate links, I'll earn an affiliate commission with no additional cost to you. It helps me in creating more helpful content like this.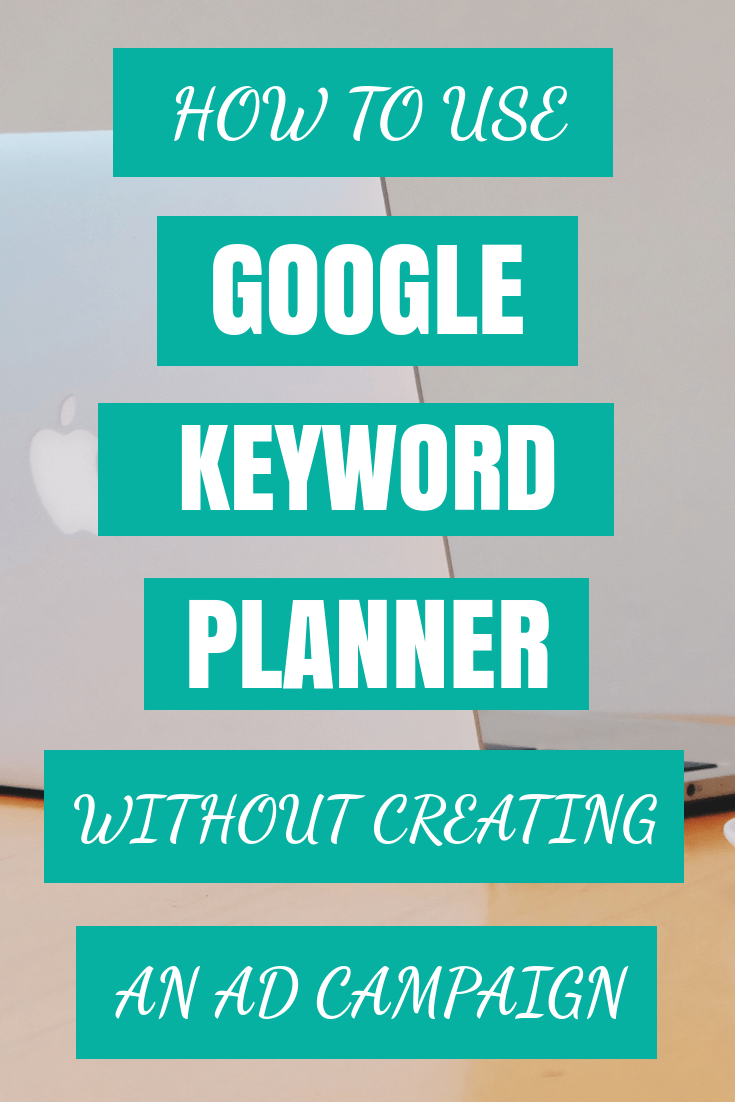 Update: Google AdWords is now rebranded to Google ads and you won't face any problem while accessing Google Keyword Planner tool.
A few days ago, one of my friends asked me how to use Google Keyword Planner without creating an Ad campaign. Because she is new to digital marketing and wanted a free keyword research tool for her blog.
As of now, Google has restricted the access to its AdWords Keyword Planner and you need an active ad campaign to use this tool/feature.
So it's really frustrating to people who mostly rely on this free keyword research tool and thought there may or may not a solution.
Actually, it all started back in September 2015 when Kathleen Garvin @itskgarvin asked the following question on Twitter.
.@adwords Is there any way to access Google Keyword Planner w/o setting up an AdWords campaign? #AdWords #AdWordsHelp

— Kathleen Garvin (@itskgarvin) September 9, 2015
As you can see the tweet, Google has restricted the use of AdWords Keyword Planner and made it mandatory to run an AdWords campaign in order to access the Google Keyword Planner tool! …Or have they?
After seeing the above tweet, I started digging how to use google keyword planner without creating an ad campaign.
I surfed a lot of authority sites, forums and groups to uncover the solution and finally got one which I think the simplest answer to the above question.
I am sure that after reading this post you'll feel the same and able to access Google AdWords Keyword Planner without entering your credit card details or running an AdWords ad campaign.
But before giving you the step-by-step solution, let me tell you why you're not able to use Google Keyword Planner.
Why Are You Not Able to Use the Google AdWords Keyword Planner tool?
Here's my own story…
Back in 2015, I was a newbie and had not a big amount to invest in premium keyword research tools.
As Keyword Research is an important part of our SEO strategy, I was thinking about how to find low competition keywords with high traffic and optimum CPC.
Without GAKP, it was difficult to play and win the game of SEO.
I got to know that Google made these changes to protect its Advertisers and Ad Business. However, there was not a better free option to Google Keyword Planner.
But after surfing many web pages I understood the small mistake that I made while setting up an AdWords Account.
Let me explain why I couldn't access the GAKP tool.
Initially, I was writing the random posts but after knowing the importance of SEO and keyword research, I decided to give a try to Google Keyword Planner tool.
So, I tried to sign in to the AdWords with my Gmail and after successful signing in, I was brought to the welcome screen where I missed the option of "Skip the guided set-up." and this is a key point of this tutorial.
Although this option is difficult to notice, you should be extra careful while setting up an AdWords account if you are going to use the Keyword Planner only.
Don't fill the fields including Email Address and Website or click on the "Continue" button mistakenly. Otherwise, you'll need another Gmail account to start from scratch.
How to Use Google Keyword Planner Without Creating an Ad [Step-by-Step Process]
#1. Go the Google AdWords >> Tools >> Keyword Planner. (Or, you can simply access through this link.)
#2. Either Click on SIGN IN or "START USING KEYWORD PLANNER."
#3. Sign in using a Gmail. If you have used that particular email address previously to create an AdWords account and reached on Billing page instead of Keyword Planner, use another Gmail address or Create a new one.
#4. Now, the most important step ahead. On the welcome screen, don't fill any of the fields or click on the "Continue" button. Instead, click on the "Skip the Guided set-up." option as shown in the screenshot.
#5. On the next page, enter your email address, Country, Time zone and Currency. Remember, once filled and saved, you can't reverse or change these option in the future.
#6. It'll take a while to set up a fresh AdWords Account for you where you can access the Keyword Planner tool.
#7. In the AdWords dashboard, click on the Tools icon and then Keyword Planner under "Planning" Menu.
#8. Now, you can use Google AdWords Keyword Planner and find the keywords for your blog or websites as well as ad copies.
#9. Remember, Google has recently updated the user interface of GAKP tool and you can now get better user experience. Enter up to 3 keywords or phrases and one URL to get more ideas related to your seed input.
#10. You can also get different metrics including search volume, PPC competition (differs from SEO competition/Keyword Difficulty), CPC range, etc. However, running an ad campaign could get more insights useful for your business.
#11. Old options of targeting including Location, Language, and Search Network are available in the newer version too. So if you are planning to use Google's KW planner tool, it can prove a magic wand for you.
Over to You
I have explained how to use the Google keyword planner without creating an ad campaign and find different metrics. Please, share this post with your peers and if you have any query don't forget to ask in the comment section.